Pal-V, the Dutch company making world's first flying-car, to be part of Netherland delegation for Vibrant Gujarat
January 10, 2019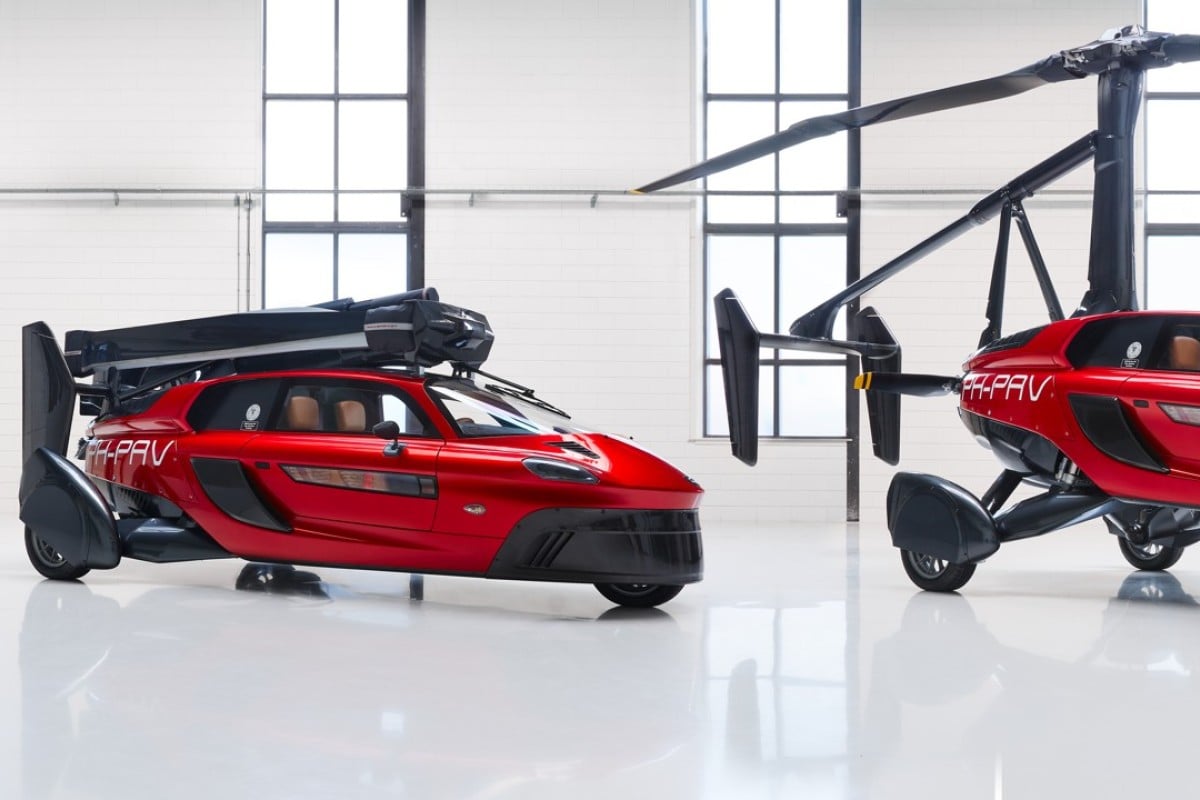 Gandhinagar: Pal-V, the Dutch company which is expected to deliver world's first flying car (a car cum aircraft) by the end of this year or in the early 2020 will also be the part of the delegation from The Kingdom of Netherlands led by Menno Snel, Minister of Finance for Taxation & Customs that will be visiting Vibrant Gujarat 2019 all set to kick off from January 18-20, 2019 at the Mahatma Mandir Exhibition cum Convention Centre,Gandhinagar.
The flying car with an expected maximum take off weight of 910 km and on road highest speed of 160 km per hour (in air 190km/hour) is likely to have a sitting capacity of 2. It can be run both on the road and flown.On the ground, the propeller and rotor are stopped and power is diverted to the wheels, allowing it to travel as a three-wheeled car. It has a gasoline engine.
Talking to newsmen here today Amlan Bora, Commissioner (Trade & Investment), Netherlands Business Support Office, Ahmedabad also said that of the total 8 MoU singed during Vibrant Gujarat 2017,approximately 60% can be considered as successful.
He said that The Netherlands which was participating consistently in the event with this year being 3 rd consecutive as a partner country would have a participation of 100+ delegates from 54 organizations including 45 companies, 3 trade associations and about 5-6 government agencies this time around. it is one of the biggest foreign delegations to look out for at the summit. The Netherlands will be organizing a Country Seminar, where the participating Dutch companies will be holding dialogues and showcasing their products and services to a relevant audience on top of various delegates speaking in other thematic seminars as well.
The four sectors that will be highlighted for the Netherlands in Vibrant Gujarat 2019 would be: 1. Food, Agri and Horticulture, 2. Smart Cities, 3. Renewable Energy, 4. Logistics and Maritime. The companies from the Netherlands will be making the most of the platform to establish new business contacts with Indian companies, educational organizations, various government departments, and potential Indian investors interested in investing in the Netherlands.
"Many Investment Intentions along with signing of Strategic Partnerships in the areas of Technology transfer, R&D, Education etc. are expected during the summit. Both Netherlands and India are signatories to the Sustainable Developmental Goals (SDGs). Ambassador of the Netherlands to India H.E. Marten van den Berg, is committed in ensuring SDGs will play a vital role in developing the relationship between the two countries to yet greater heights, said Bora.
He added, "During Vibrant Gujarat 2017, 8 MOUs were signed out of which approximately 60% can be considered as successful. This includes the MOUs signed between CEPT and the University of Amsterdam, City of Surat and Rotterdam, Gujarat Maritime Board and Port of Rotterdam and the Seed Valley Federation and Gujarat State Seeds Corporation Ltd." Speaking about the total investment the Netherlands has done in various projects in India, Mr. Bora stated, "Till date, we can say the number is around 2.7 billion Euros which includes investments in Hazira port, DSM Vadodara, and Vopac in Kandla."
Netherlands, in spite of being 1/3rd the size of Gujarat and having not-so-favourable conditions for farming, is the world's 2nd largest exporter of agricultural output, only after the USA. The country hopes to make the best of protected cultivation and implement sustainable development techniques to suit the India conditions.
Gujarat is blessed with a 1600 km long coastline. India is a signatory to the Paris agreement and needs to reach certain commitments India's output in renewable energy has to reach 175 giga watt. Gujarat contributes 12% of this and there's a great potential here. To match that with Netherland's technology and innovation, a cluster of companies including Hyet from onshore and offshore wind energy sector will visit the summit.
This year, the focus is also on suitable technology for waste management and technology in the textile sector to handle effluent treatment to ensure sustainable development. In both the areas Dutch companies with cutting edge new technologies are joining. It hopes to sing an MoU with at least one of the major cities, he said.
Talking about Pal-V he said that the global market size of flying cars is expected to reach 1.5 trillion dollars by 2040. An innovative Dutch company – Pal V will also visiting the summit. Pal V is the first company with a production variant of a flying cars with plan to deliver to the first customer by 2019-early 2020.
DeshGujarat