Amul launches Camel Milk in Gujarat
January 22, 2019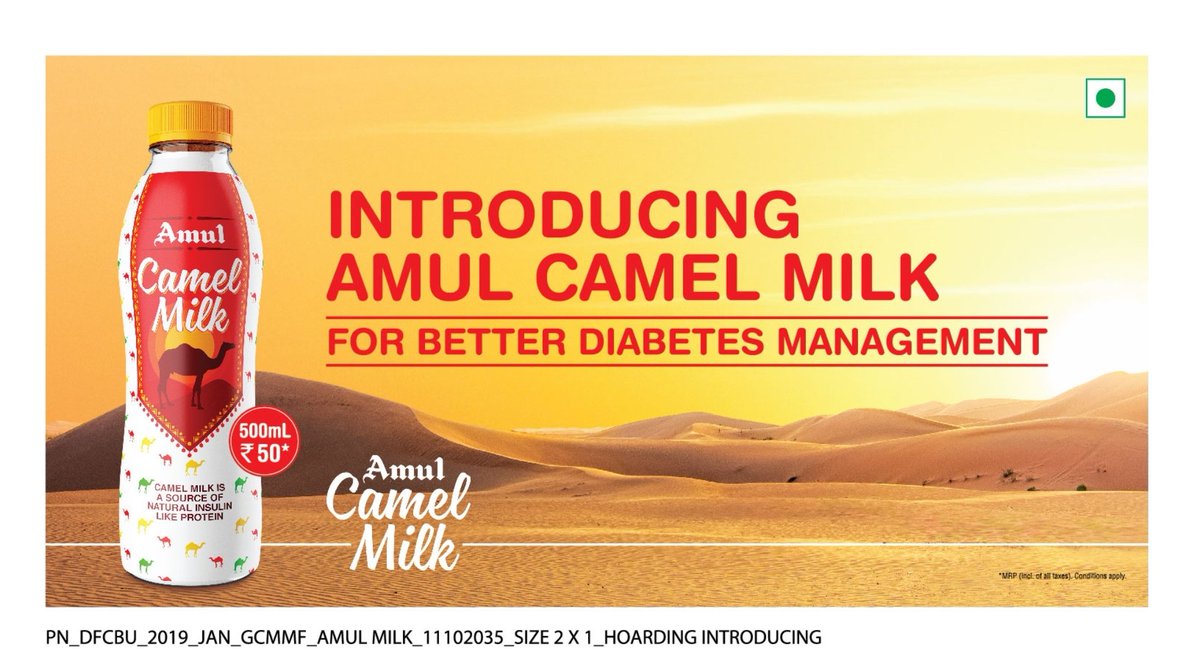 Anand: Gujarat Co-operative Milk Marketing Federation Limited (GCMMF) (Amul Federation), the largest food products organization of India has announced the launch of "Amul Camel Milk" in selected markets of Gujarat (Gandhinagar, Ahmedabad, and Kutch).
Amul has been an outstanding example of the power of farmer's cooperative movement born way back in 1946, before India gained Independence. Amul has now become a household name and all Indians have tasted Amul products at different phases of their life. Amul, India's largest, and the fastest growing dairy organization in the world is launching camel milk for the first time in India under brand of "AMUL".
Camel milk is easy to digest and healthy milk with numerous benefits, most prominent of which is that the milk is high in an insulin-like protein, making it beneficial for diabetic person. Camel milk is being used for thousands of years across various cultures and benefits of milk even finds mentioned in Ayurvedic texts. Research articles are also suggested that the Camel milk is also beneficial to those having dairy allergies as it contains no allergens. Sourced from Kutch, the milk will be available in a 500 ml PET bottle priced at Rs. 50. It needs to be refrigerated with a shelf life of 3 days. Amul had earlier introduced a camel milk chocolate in the market which continues to receive a good response.