Bhanushali murder case: 7 days remand of two nabbed accused allowed by Bhachau court
January 25, 2019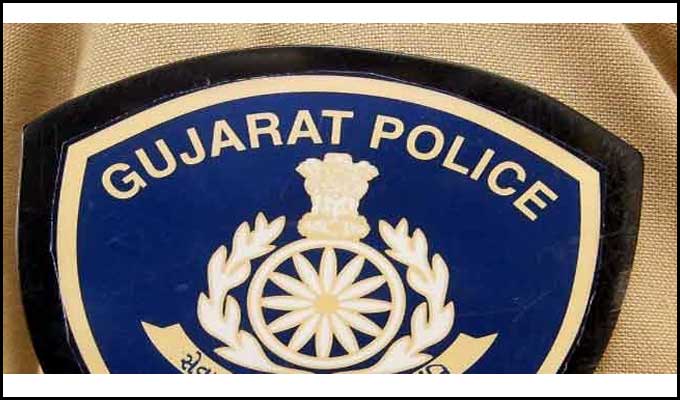 Bhuj:A local court here today allowed 7 days (till February 1) remand (police custody) of the two arrested in connection with the conspiracy of the sensational on-the-train murder of ex-MLA Jayanti Bhanushali, for further interrogation and investigation.
CID crime produced Rahul J Patel and Nitin V Patel in the court here and sought 14 days remand but the court allowed 7 days of it.
Notably, In a sensational revelation Police had yesterday said that the murder of former MLA Jayanti Bhaushali in the first AC coach of a running train earlier this month was the result of a conspiracy by his political rival and ex-MLA Chhabil Patel and a lady Manisha Goswami.
Both Patel, who was ex MLA from the same Abdasa seat in Kutch and Manisha who was jailed in a case filed by Bhanushali's nephew had serious differences and enmity with Bhanushali who was traveling from Bhuj to Ahmedabad on the day of the incident.
Chhabil Patel had helped Manisha in coming out of jail in August last year. One Surjit Bhau from Pune was also acquainted with her. A conspiracy for the murder of Bhanushali was hatched in Pune in November last year. Later, the two shooters identified as Shashikant alias Dada Wagle and Shaikh Ashraf Anwar both residents of Yerwada in Pune and others from the gang of Bhau came to Kutch and stayed in the farm house of Patel since December 25. The reiki of the activities and movement of Bhanushali was done from there.
Chhabil left for Muscat (abroad) on January 2 while Manisha remained in Kutch from January 3 to 6. On the day of murder ie the night between January 7 and 8, the two shooters boarded Sayaji Nagari express from Bhachau and after shooting Bhanushali to death in his coach H1, they later alighted from the train after pulling the chain close to Shamkhyali. Later with the help of the gang members they went towards Pune via Radhanpur. The CCTV footage of the toll points have confirmed their movement.
Apart from CID-crime, Railway police, ATS and crime branch of Ahmedabad police were involved in the investigation of the case originally lodged at Gandhidham.
Nitin Vasant Patel and Rahul Jayanti Patel (both residents of Kutch) , who were deployed for taking care of the shooters and others at the guest house of Patel were arrested and they have revealed various details.
Chhabil Patel, Manisha and others including the two shooters are still at large.
Bhanushali represented Abdasa Assembly constituency in Kutch from 2007 to 2012. Patel, a Congress candidate then, had defeated him in the 2012 Assembly elections. After two years, Patel joined the BJP but lost the resultant by-poll for the seat in 2014. In 2017, the party chose Patel over Bhanushali for the Abdasa seat, but he lost to a Congress candidate.
DeshGujarat