BJP 'ousts' ex-MLA Chhabil Patel, the main plotter of sensational on-the-train murder of another ex MLA Jayanti Bhanushali
January 25, 2019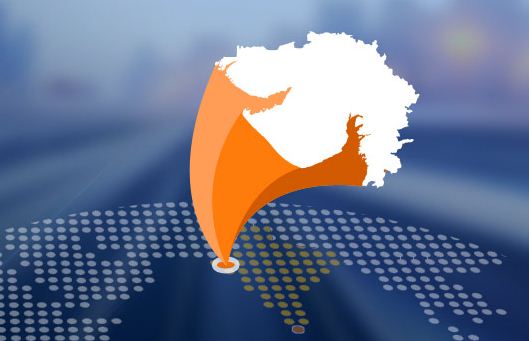 Gandhinagar: Ruling BJP today suspended ex-MLA Chhabil Patel from the primary membership of the party today in the wake of his name coming to fore as the main conspirator of the sensational on the train murder of another former MLA and former vice president of the party Jayanti Bhanushali.
Gujarat BJP spokesperson Bharat Pandya said that state president Jeetu Vaghani has suspended Patel who had resigned from Congress and joined BJP.
To a query as to why he was suspended today despite his name appeared in the complaint filed by family members of Bhanushali soon after his murder in the AC first coach of Sayajinagari express in the night of January 8 when the train was crossing from Morbi district in Gujarat, Pandya said that the party president decided to do so after the police confirmed his role as plotter yesterday. 'When the police after due investigation confirmed that Patel along with a lady was involved in the murder conspiracy, the party has ousted him,' he said.
Notably the CID Crime yesterday revealed that Patel and another foe of Bhanushali Manisha Goswami were the main conspirator of his murder.
Chhabil left for Muscat (abroad) on January 2 while Manisha remained in Kutch from January 3 to 6. On the day of murder ie the night between January 7 and 8, the two shooters boarded Sayaji Nagari express from Bhachau and after shooting Bhanushali to death in his coach H1, they later alighted from the train after pulling the chain close to Shamkhyali. Later with the help of the gang members they went towards Pune via Radhanpur. The CCTV footage of the toll points have confirmed their movement.
Apart from CID-crime, Railway police, ATS and crime branch of Ahmedabad police were involved in the investigation of the case originally lodged at Gandhidham.
Two persons identified as Nitin Vasant Patel and Rahul Jayanti Patel (both residents of Kutch) , who were deployed for taking care of the shooters and others at the guest house of Patel during their stay have been arrested and they have revealed various details.
Patel, Manisha. shooters and other conspirators were still at large.
Notably, Bhanushali was in trouble in July last year when a 21 year old divorced woman from Surat has made allegations of rape against him. She had however taken back her allegations following which the case was quashed at the instructions of Gujarat High Court on August 7.
Bhanushali's Nephew Sunil who had earlier lodged complaint against Manisha (who had also levelled allegations of sexual harassment against Bhanushali) and got her jailed had lodged another FIR against her, Chhabil Patel and a few others in connection with the murder of his uncle.
Bhanushali represented Abdasa Assembly constituency in Kutch from 2007 to 2012. Patel, a Congress candidate then, had defeated him in the 2012 Assembly elections. After two years, Patel joined the BJP but lost the resultant by-poll for the seat in 2014. In 2017, the party chose Patel over Bhanushali for the Abdasa seat, but he lost to a Congress candidate.
Bhanushali's nephew alleged that Patel held his uncle responsible for his defeat in 2014 and 2017 and held a grudge against him.
He had also alleged that to end Jayanti Bhanushali's political career, Chhabil Patel and others made a CD which showed his uncle in a compromising position with a woman.
DeshGujarat