Live: Prime Minister Narendra Modi in Surat
January 30, 2019
Surat: Live feed of Prime Minister Narendra Modi's Surat visit.
CR Patil:
On 29 July 2011, as many as 20,000 people had gathered at Surat airport and 45 persons had booked tickets to stop plane for 'plane roko agitation'. Time has changed. Today 72 flights are operated at Surat airport. Prime Minister Narendra Modi's sight is on Surat. He has seen potential of development in this city.
Surat airport created record by starting 7 flights on one day connecting 7 cities. In the month of March, 6 more flights are going to start from Surat airport. In the next 6 months, we want go up from 72 flights to 100 flights operations at Surat airport. Surat airport has created record of scaling up the air traffic from 142 passengers to 10,000 daily passengers.
I thank Prime Minister Narendra Modi and Chief Minister Rupani for giving this big gift to City of Surat and South Gujarat. It is the vision and willingness of the people of Surat thanks to which this development project is happening along with Rs. 1,000 crore worth projects witnessing foundation stone laying and inauguration.
Vijay Rupani:
Along with Rs. 354 crore new airport terminal foundation stone laying ceremony, today Rs. 1,000 crore development works of Surat Municipal Corporation are also happening.
PM on importance of stable government:
PM Modi after speaking about some of the schemes his government launched in recent years said such decisions could be taken due to clear majority government formed by each vote of people.
"These decisions are thanks to clear majority government formed by your each vote. An affordable housing unit allotted to poor family in this function is not allotted by government, but by you. It is the strength of your one-vote that gave housing unit to poor. This change you are seeing is due to strength of your vote, and not due to Modi. You are well-aware, for 30 years our country had era of instability. Hung parliament was formed, none(of political parties) could get clear majority, jod-tod governments were formed, the country's progress not only stopped going in forward direction but even went in backward direction. For last four-five years, we are working because people voted wisely and liberated the nation from 30-year old illness of hung governments. People formed clear majority government. New generation can see that clear majority govt can take strong decisions and big decisions. This is importance of clear majority government. And a government with clear majority has responsibility on its shoulder. Today anyone can ask me, what did I do in four and half years. If this was not clear majority govt, I could easily reply – what to do, it was a mix govt and therefore taking decisions was hard ………… but people gave clear majority to this govt and raised country's name high across the world. It happens when each voter understands the strength of his/her vote and cast vote in spirit of partnership in progress."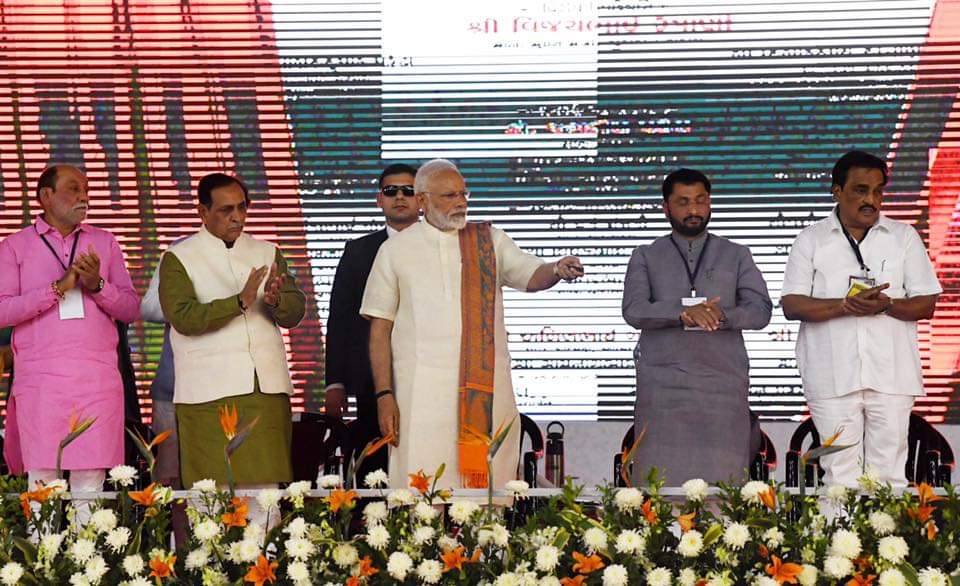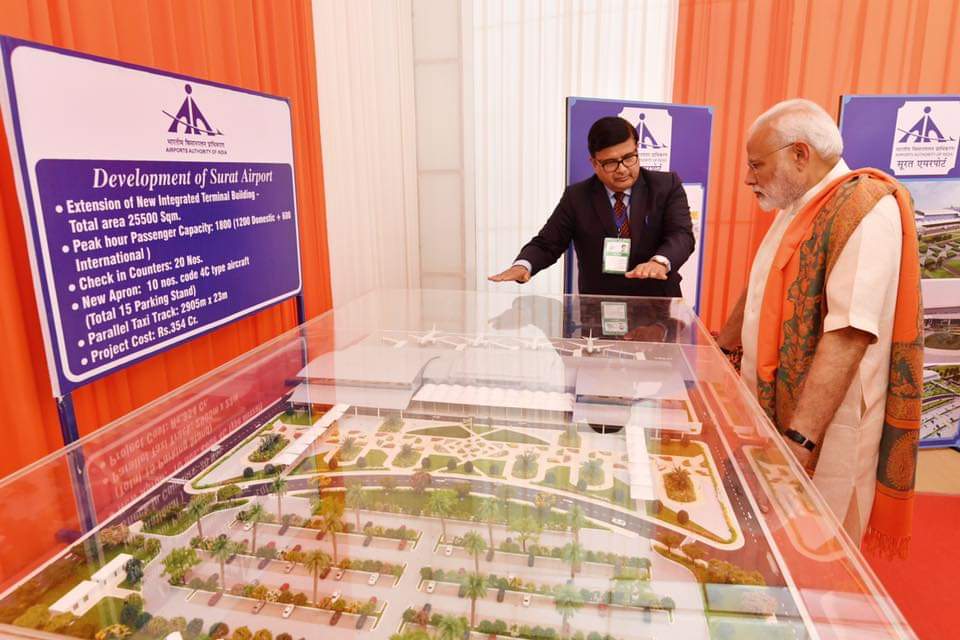 DeshGujarat