BioChem USA inks MoU with Govt. of Gujarat for Rs. 3,000 crore biorefinery in Dahej PCPIR
January 31, 2019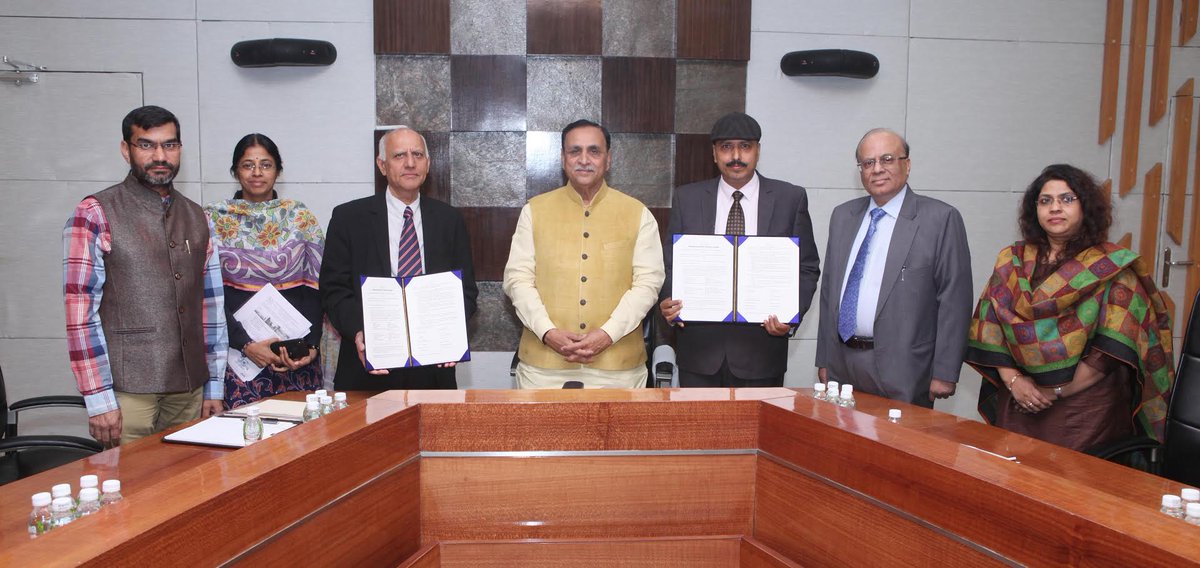 Gandhinagar: Memorandum of Understanding (MoU) was signed between private company BioChem USA (PetronScientech's manufacturing arm) and Department of Industry, Government of Gujarat today for setting up Rs. 3000 crore bio refinery in Dahej PCPIR which shall create 2,000 new jobs.
This MoU was signed by Yogi Sarin on behalf of BioChem USA and State Industry secretary MK Das on behalf of Govt. of Gujarat.
Proposed plant will have annual capacity of 10 lakh tonne corn and 3 lakh tonne biomass for production of protein feed for animals, bio-fuel ethanol, edible corn oil and bio-diesel.
A zero liquid discharge plant will be functional in 24-30 months period. It will help in increasing the income of farmers and contribute to GDP growth of the State and the country.
These details were shared by Govt. of Gujarat in a statement.
DeshGujarat