Unjha municipality and taluka panchayat may turn saffron
February 08, 2019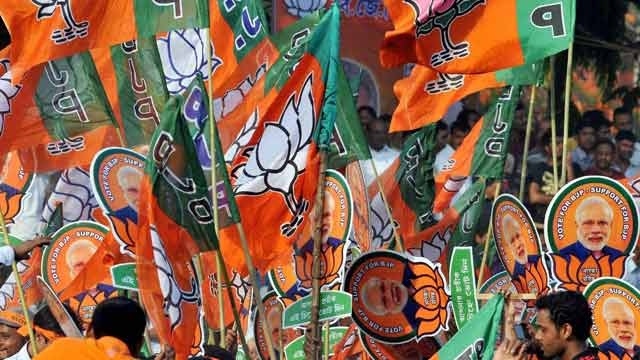 Unjha: Unjha municipality and taluka panchayat bodies will be again under control of Bharatiya Janata Party(BJP). Unjha town in Patan district, well known for its huge agriculture market facility has been always BJP's strong fort. In year 2017 assembly general elections, under the influence of year 2015 Patidar quota agitation, Congress MLA was elected on Unjha seat for the first time after 1972. However, early this week Congress MLA Dr. Ashaben Patel resigned from Congress party and also from assembly. She yesterday met with her supporters in Unjha and later called on deputy chief minister Nitin Patel in Gandhinagar. She said her supporters had opined that she should join BJP and therefore she was in Gandhinagar to meet Nitinbhai. She said she had expressed her will join BJP. Nitinbhai would discuss this with state party chief Jitubhai Vaghani.
While Ashaben is all set to join BJP today at Patan in cluster sammelan of party, Unjha municipality and taluka panchayat bodies are also set to fall under BJP fold. Under the influence of Patidar quota agitation, Unjha had elected 35 independent Councillors in year 2015 local body polls. Later 12 of them had expressed loyalty to BJP. Today 15 more are returning to BJP fold. Similarly, Unjha taluka panchayat members are also joining BJP today.
Following the resignation of Dr. Ashaben Patel, Unjha assembly by-poll is likely to be held along with Lok Sabha general elections. Possibility of Dr. Ashaben contesting Unjha assembly poll again – now as BJP candidate – can not be denied.
DeshGujarat