First batch of four Chinook helicopters for IAF arrives at Gujarat port from America ahead of schedule
February 10, 2019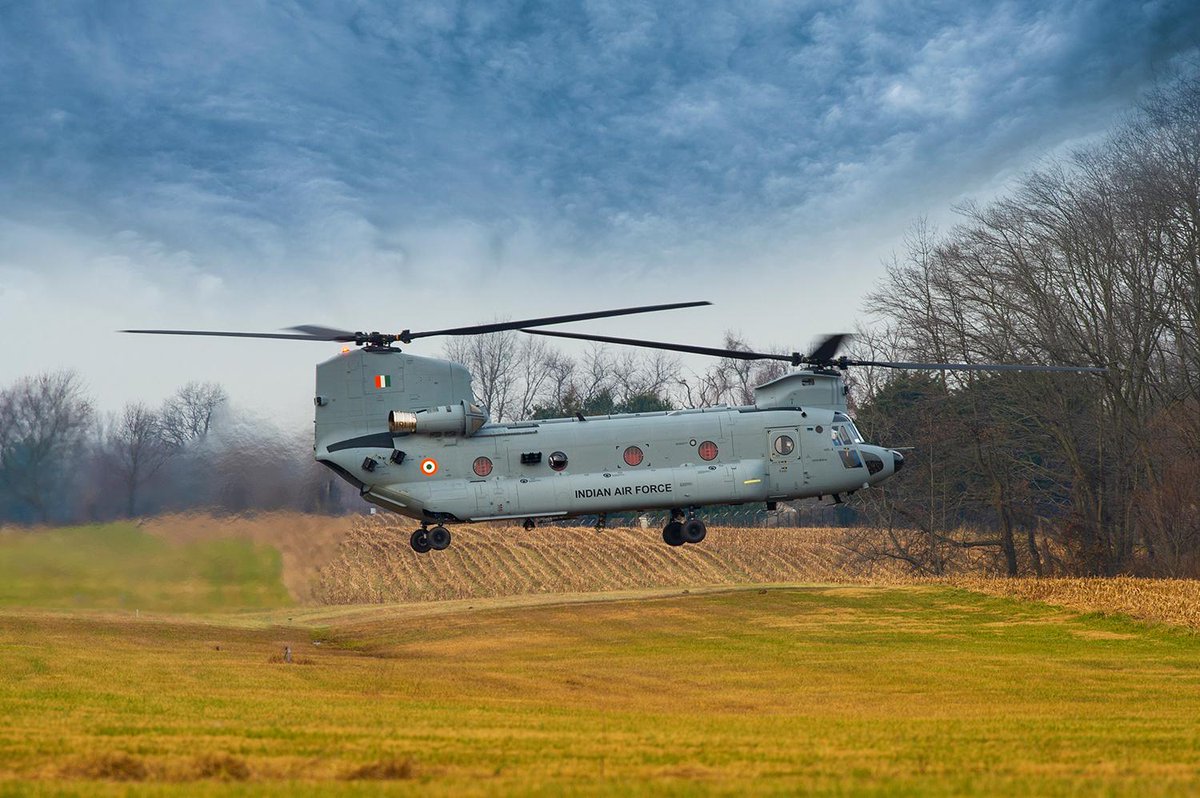 Mundra: In a big boost for Indian defence forces, the first batch of four Chinook helicopters (47Fi) for the Indian Air Force (IAF) arrived at the Mundra airport in Gujarat on Sunday.
The Chinook is a multi-mission, heavy-lift transport helicopter. Its primary mission is to move troops, artillery, ammunition, fuel, water, barrier materials, supplies and equipment on the battlefield. Its secondary missions include medical evacuation, disaster relief, search and rescue, aircraft recovery, fire fighting, parachute drops, heavy construction and civil development.
Chinook helicopters were introduced in 1962 as the CH-47 Chinook, and models A, B and C were deployed in Vietnam. As the product of a modernization program, which included refurbishing existing CH-47s, the first CH-47Ds were delivered in 1982 and were produced until 1994. A central element in the Gulf War, they continue to be the standard for the U.S. Army in the global campaign against terrorism. Since its introduction 1,179 Chinooks have been built.
Total 15 Chinook helicopters are ordered by Indian government from the United States.
The helicopters are manufactured by Boeing and Indian Air Force will induct these helicopters in its arsenal after thorough flight tests. The Indian Air Force is currently using Mi-17 and Mi-26 helicopters, which are manufactured by Russia.
The Government of India has spent USD 3 billion to buy 15 Chinook and 22 Apache attack helicopters and New Delhi has also the option to buy six more Apaches already approved by the US.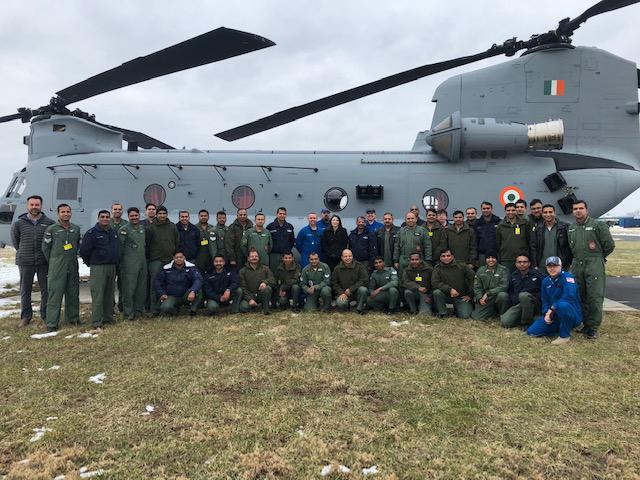 The Chinook helicopters will be stationed at Chandigarh air base, which takes care of providing necessary items to Siachen and Eastern Ladakh sectors. The Chinook helicopter is also used by 18 other defence forces around the world.
In October of 2018, 4 pilots and 4 flight engineers of IAF were trained by Boeing for operating Chinook helicopters. The pilots and flight engineers were trained in Delaware USA.
On February 2, India was officially handed over first of the Chinook helicopters during 'India-Chinook Transfer Ceremony' at Boeing's facility in Philadelphia. The handover took place in the presence of Indian ambassador to US Harsh Shringla.
The @IAF_MCC Chinooks are here! Here's a sneak peek of the beautiful CH-47F(I) Chinooks that arrived at the @AdaniOnline Mundra Port in Gujarat, ahead of schedule. MORE: https://t.co/Ei0ZpFHTlW pic.twitter.com/onSsmFo2Ch

— Boeing India (@Boeing_In) February 10, 2019