Rupani inaugurates projects worth Rs. 166,000 Crore announced at Vibrant Summit – 2019: Govt
March 07, 2019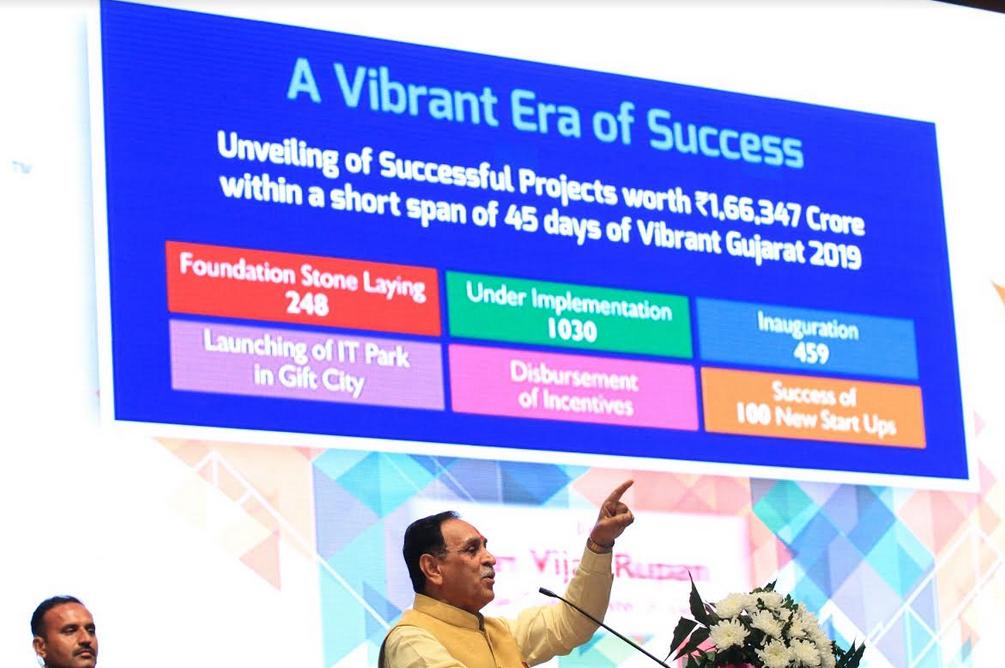 Gandhinagar: Gujarat Chief Minister Vijaybhai Rupani today inaugurated, initiated, made bhoomi pujans for the projects, which were signed during the Vibrant Summit – 2019 that concluded 45-days ago, in total worth of Rs. 166,000-Crore and termed this achievement as a befitting reply to those who propagate 'Vibrant' as just mere talks.
The Chief Minister stated that of the MoUs and intentions signed for investment in various industries during the 'Vibrant Summit-2019' – 459 inaugurations, commencement of 1030 projects and foundation laying ceremony for 248 projects were made in the presence of Industry captains and tycoons at Mahatma Mandir in Gandhinagar this evening.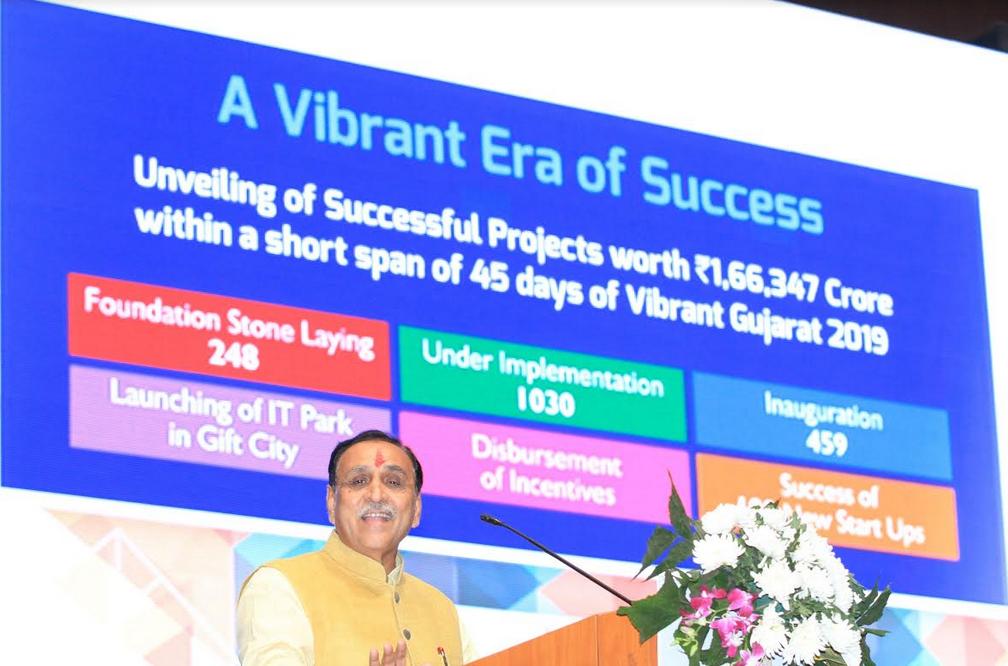 In addition to this, he also inaugurated the primary joint venture MoU on Tech Hub made by GAZIA and GIDC at the GIFT City. Above all these, the state government also deposited Rs. 400-Cr and Rs. 384- Cr directly with the RTGS in the bank account of the beneficiaries of state government's inspirational aid in the textile industry sector and MSME sector, respectively. This is envisaging the dream provided by the leadership of Prime Minister Mr. Narendrabhai Modi that what was impossible so far is possible now, Rupani said.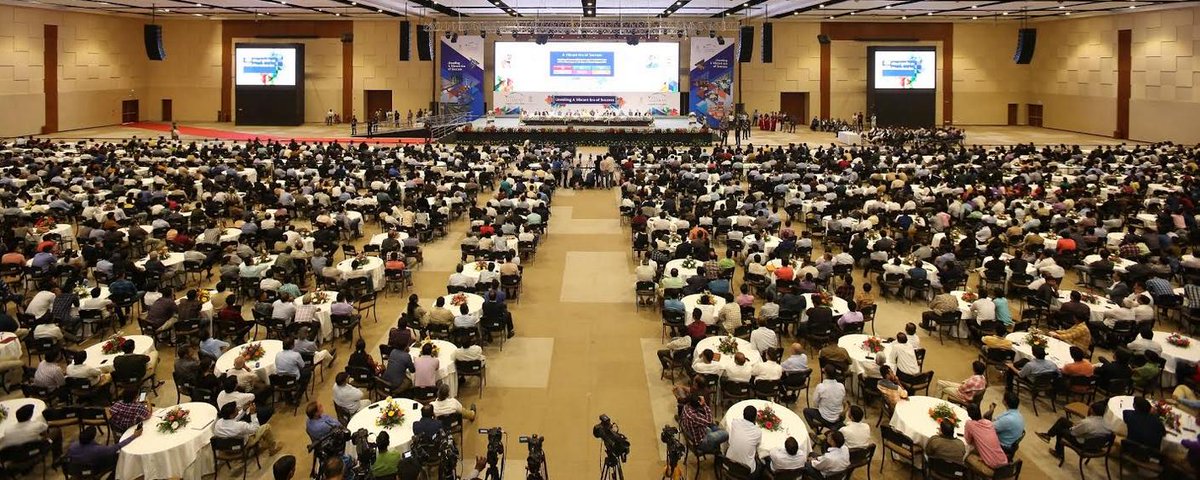 The Chief Minister also pointed out that what were not achieved during the 50-55 years rule of previous governments, the Modi Government has achieved them in just 55-months of its regime. He also narrated about the state government's initiatives such as 'Ease of Doing Business', Online System, Fast Approval, Freedom for Trade, Industry and Works, and others that have created a conducive atmosphere for making business in Gujarat.
Rupani also stated that the state government is promoting the institutions such as iCreate, Biotechnology University and others to make new innovations in the IT & B.T. sectors to meet the demands of coming days.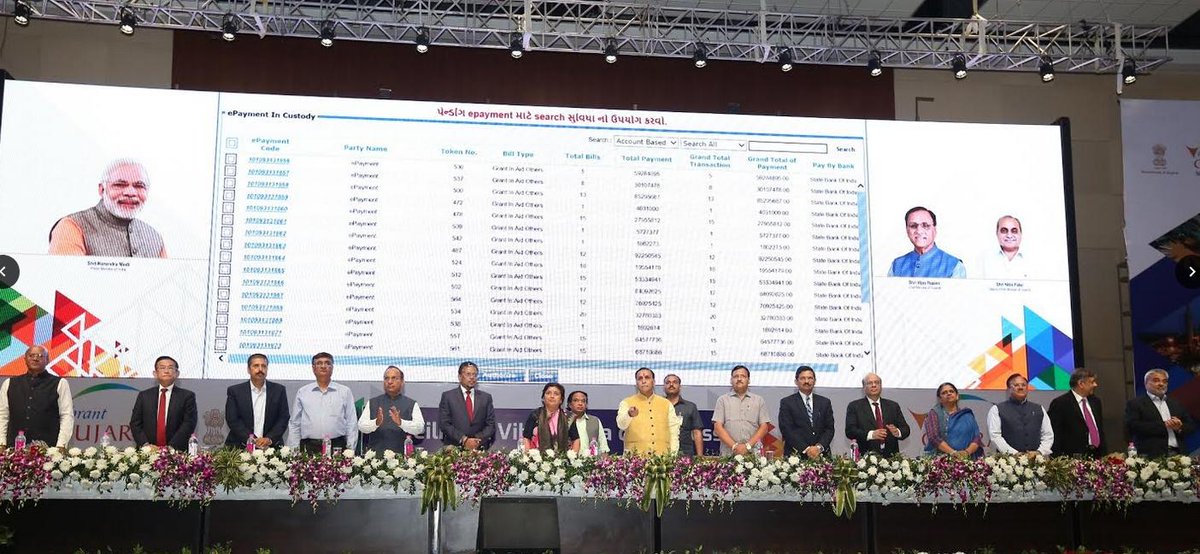 Speaking on the occasion Chief Secretary Dr. J. N. Singh stated that all the projects will be implemented rapidly to increase growth rate and large scale employments in Gujarat.
Principal Secretary (Industry Department) M. K. Das said that for the first time the Gujarat Government has given industry status to the IT sector. Over 6,000 projects have become active in Gujarat because of the positive approach of the state government.
Maruti Suzuki's CEO Mr. Kenichi Ayukawa said that company's third plant would become operational by year 2020 at Hanshalpur.
– Information