Expansion of Vijay Rupani cabinet
March 09, 2019

Gandhinagar: Vijay Rupani cabinet witnessed expansion at 12.39 pm today in a simple function held at Raj Bhavan here. Jawahar Chavda, Dharmendrasinh Jadeja and Yogesh Patel took oath as ministers. Jadeja and Patel are sitting MLA while Chavda resigned yesterday as MLA and he will need to be reelected to retain ministry. Chavda has been inducted as cabinet minister while Jadeja and Patel are inducted as minister of state.
Jawahar Chavda resigned yesterday from Congress party and Gujarat assembly and joined BJP. His assembly seat Manavdar is vacant now. Chavda will need to get reelected to retain his ministerial position. Chavda is 3-term MLA. By-poll of Manavdar is likely to be held along with general elections of Lok Sabha in next April or May.
Chavda has been made cabinet minister.
Yogesh Patel is BJP MLA from Manjalpur in Vadodara city. Yogesh Patel is union minister Maneka Gandhi loyalist. He is seven-term MLA – one of senior most in BJP. Yogesh Patel had openly spoken about his dissent for not making him minister in June last year. Yogesh Patel had told State party leadership that this was possibly his last term due to old-age and considering his seniority and the fact that there was none from Vadodara district in state ministry, he should be given chance. Yogesh Patel had been previously parliamentary secretary (deputy minister equivalent) in State government. Patel was inducted as parliamentary secretary in March 2009. BJP had won on eight of the 10 seats in the district, including all five in the city. There was a feeling that the district deserves at least one berth in ministry. One of Vadodara MLAs Rajendra Trivedi was later nominated for Speaker's post.
Patel has been made minister of state.
Dharmendrasinh Jadeja is MLA from Jamnagar seat. He is fondly known as Hakubha. He is one among two Congress rebels who joined BJP just ahead of last general election of assembly in Gujarat, contested the election and won. Jadeja had resigned from Congress party after his cross-voting for BJP candidates in Rajya Sabha in August 2017, breaching the Congress party mandate. He had formally joined BJP on August 24 that year.
Jadeja has been made minister of state.
Portfolios are not allocated so far to three new ministers, said Dy CM Nitin Patel.
As per rule, Gujarat cabinet can have maximum 15% of total elected MLAs. It means there can be maximum 27 ministers including the Chief Minister in Gujarat cabinet.
With induction of 3 more ministers today, the total number of ministers comes to 24. There's still space to induct 3 more ministers.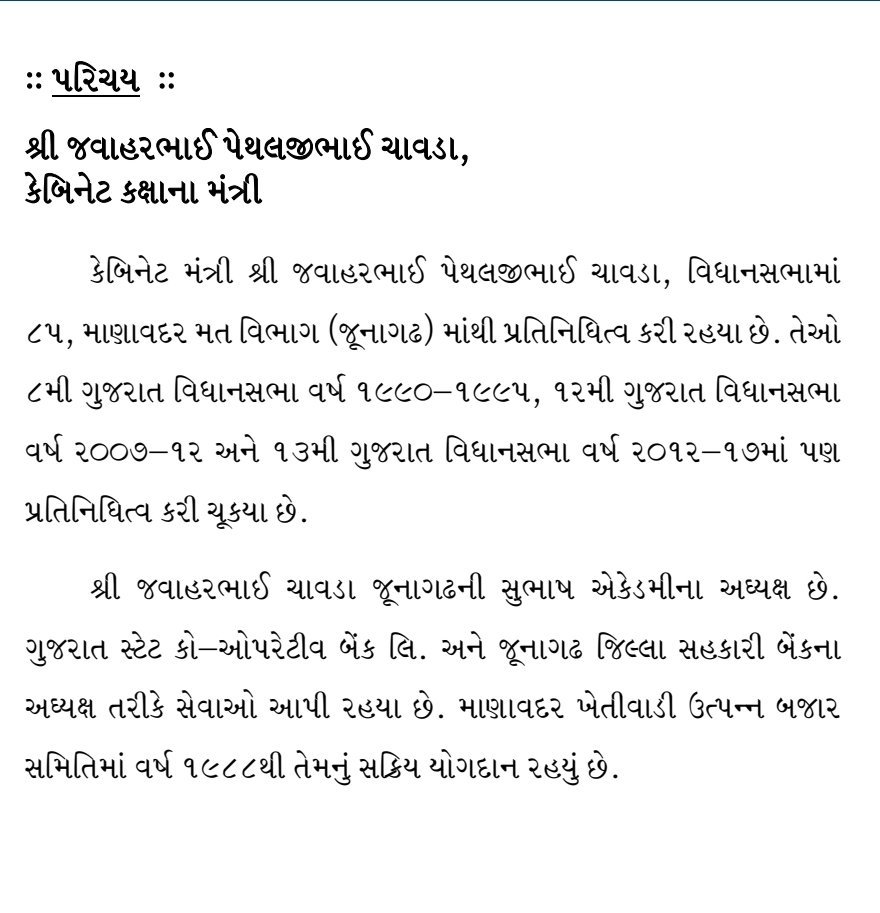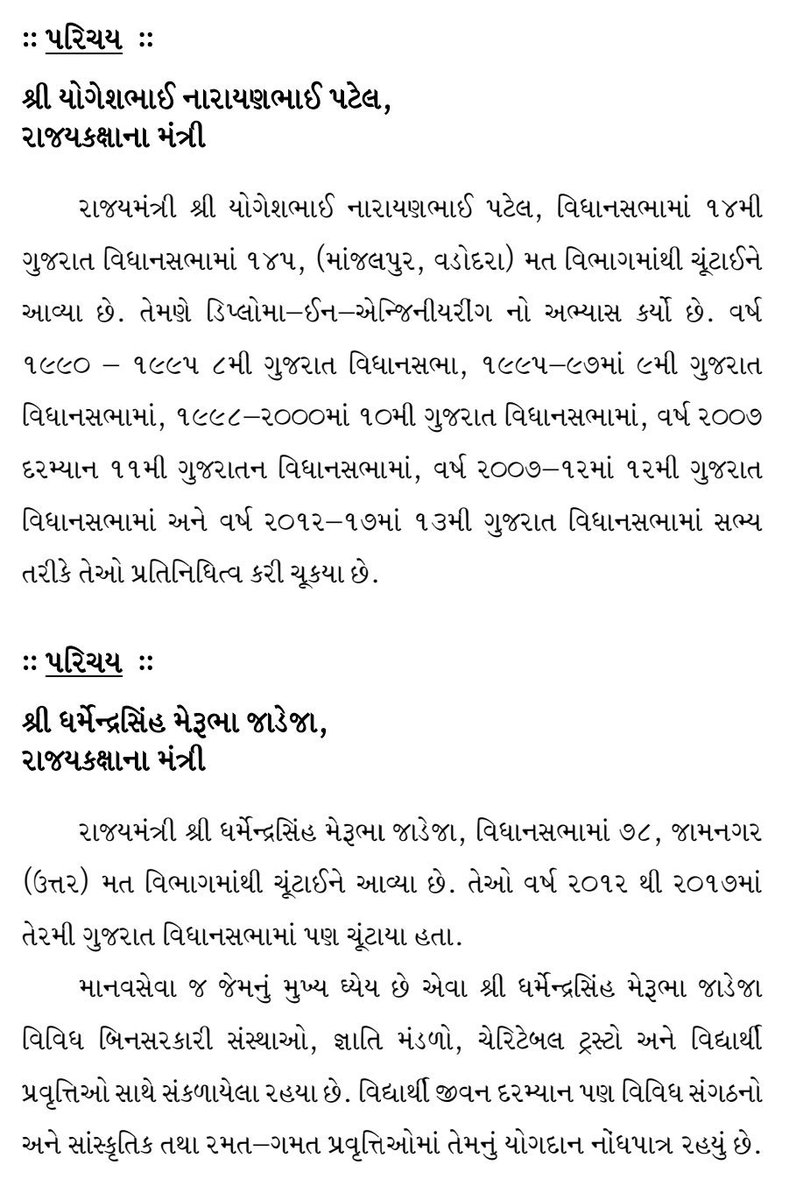 DeshGujarat