Will join Congress on March 12, contest LS poll if no legal hindrance and party decides so: Hardik Patel
March 10, 2019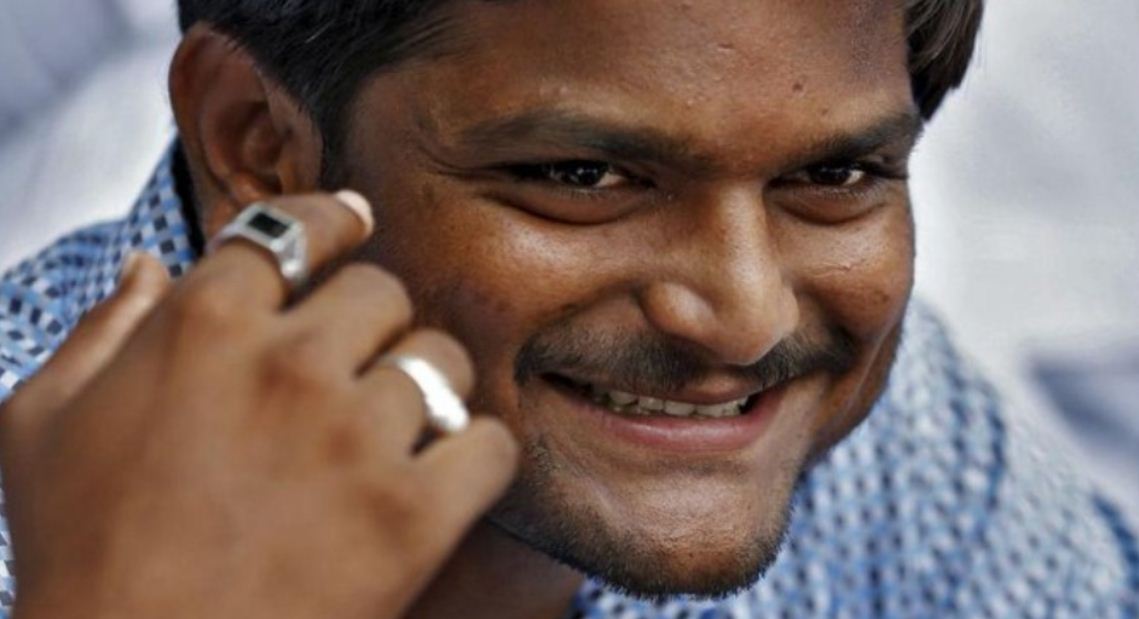 Ahmedabad: PAAS leader Hardik Patel today confirmed that he would join Congress formally on March 12, the day when the CWC would be held here and a rally would be held at Adalaj near Gandhinagar.
He also said that if there were no legal hindrances and the party decided to field him as a candidate he would also contest the coming Lok sabha polls.
Soon after the announcement of election schedule by ECI, the PAAS leader who had sided with the Congress party openly in the last assembly election in Gujarat tweeted, 'To give shape to my intentions to serve society & country, I have decided to join Indian National Congress on 12th March in presence of Shri Rahul Gandhi & other senior leaders.'
In another tweet he wrote, 'I would also like to state that if there is no legal hindrance and party decides to field me in electoral politics, I would abide by the party's decision. I am taking this step to serve 125 core citizens of India.'
Notably Hardik had moved Gujarat High Court on March 8 seeking stay on conviction in Visnagar rioting case so that he was not disqualified from contesting next LS polls.He want to get a stay on the conviction by a local court in Mahesana district in a rioting case of July 2015 so that he was not disqualified from contesting the next Loksabha poll.
The case was pertaining to the violence, arson and attack on the office of the then local BJP MLA Rushikesh Patel in Visnagar town of Mahesana district during a pro quota rally of PAAS on July 23, 2015.
A local court had on July 25 last year held Hardik Patel, Sardar Patel Group leader Lalji Patel and another Patidar leader A K Patel guilty in the case and sentenced 2 years of simple imprisonment and imposed Rs 50 thousand fine. The court had acquitted the other 14 accused. The trio was granted regular bail by the Gujarat high court in August last year.
Hardik's counsel Rafik Lokhandwala said that he filed an application in the High Court on March 8. 'We have made a prayer before the court to put a stay on the conviction and the sentence against Hardik so that he could contest the next LS poll without any fear of rejection of his nomination. The matter is likely to come up for hearing next week,' he said.
Notably, as per existing law a person convicted in any case with a jail term of 2 years or above can't contest an election.
Hardik had earlier expressed his willingness to contest coming LS poll. Though he has not revealed more details publicly, it is learnt that he was willing to contest on Jamnagar seat in Saurashtra region of Gujarat.
Hardik had earlier moved moved high court against the lower court order seeking its quashing. He had submitted that he had not committed the crime or done anything wrong. The appeal is still pending for hearing and the court has not stayed the conviction. The court would hear that appeal later.
Police had filed a chargesheet against Hardik and 16 others in March 2016 in the case.
Police had pressed the charges under sections 337 (causing hurt by endangering life or personal safety), 394 (causing hurt while committing robbery), 427 (causing damage to property) and 435 (using fire or explosives to cause damage) of Indian Penal Code and also under Gujarat Police Act against him and others.
They are accused of being part of a group of around 500 youths from the Patel community which vandalised the office of the BJP legislator, torched a car kept outside, attacked a journalist on July 23, 2015.
"The group attacked a journalist who was recording the incident, broke video camera and injured him. They also looted a mobile phone worth Rs. 10,000 and set a car on fire," the chargsheet had alleged.
DeshGujarat