Priyanka Vadra urges people to remain aware that 'unnecessary' issues are not raised during poll campaign
March 12, 2019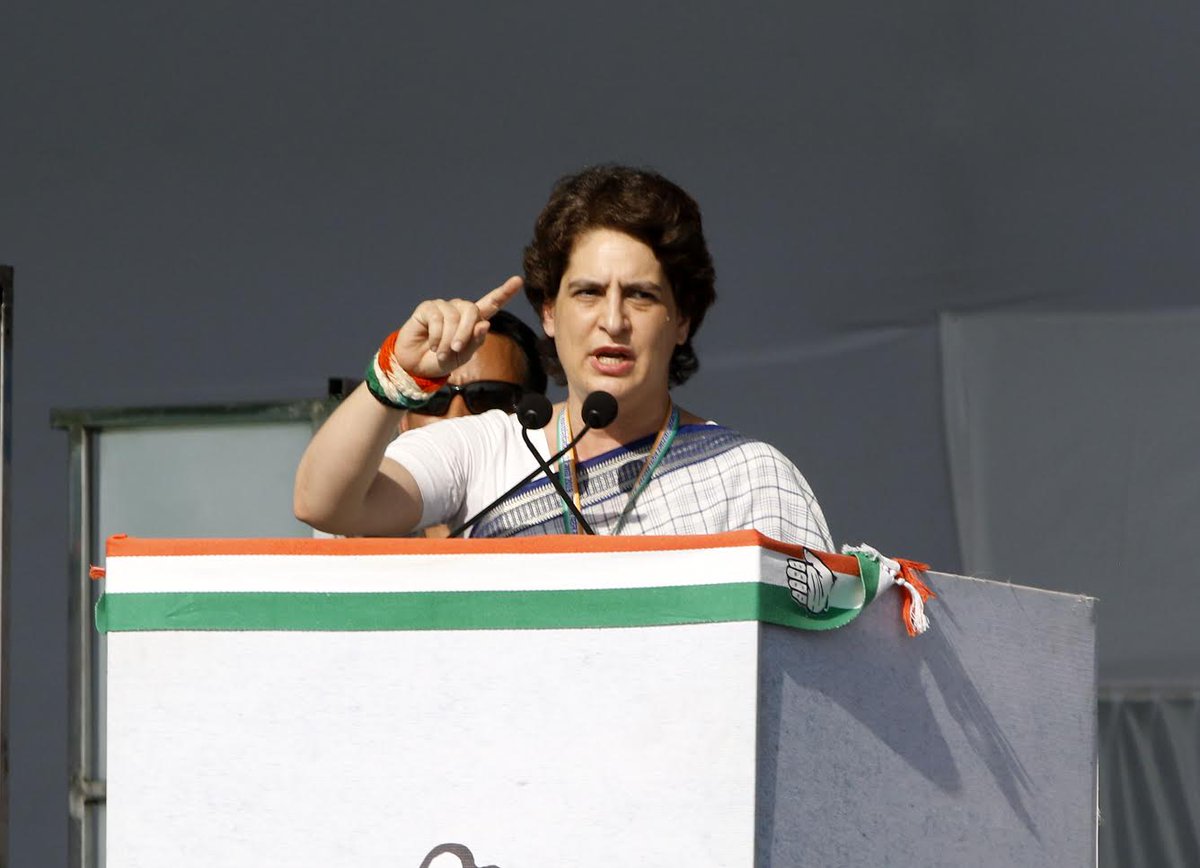 Gandhinagar: Congress General Secretary Priyanka Gandhi Vadra today appealed the people to remain aware that 'unnecessary' issues were not raised during the LS poll campaign.
Addressing a party rally in Adalaj here in which she had shared the public stage for the first time with brother and party president Rahul Gandhi and mother Sonia Gandhi, she said, ' This country has been made of love but today whatever is happening is compelling me to say that the biggest patriotism is to remain aware. This awareness and you vote is like a weapon. But it is such a weapon which did not hurt anyone but makes you strong.'
She said, 'you will have to ponder deeply about the coming election. No unnecessary issues should be allowed to be raised. You are going to select you future. What is important for you. How people will get employment. How women will feel secure.What should be done for the farmers. These are the poll planks. Your awareness can take you forward. I request you to take decision after thinking. Those who make tall promises to you should be asked where are the two crore jobs they had promised. Ask them where are the Rs 15 lakh that were to come to your accounts. Did the women get the safety. Question them about the plight of farmers. Ask them the right questions. During the next two months several issues would be raised in front of you. But you will have remain aware and identify the true ones. Your patriotism should reflect in identifying the real issues,' she said.
Without naming PM Narendra Modi or his recent address here in which he had said that it was his fitrat (nature) to pick up the enemies and take revenge, She said those who talk about their nature should be told about the nature of the country.
Priyanka said, ' take right decision and raise right issues because you have made this country. Our farmers, youths and sisters have made it and nobody else has made it. This is yours and not of any body else. Hatred is being spread everywhere and there was nothing bigger than to protect the country and move forward together for it.'
DeshGujarat