Congress MLAs led by Dhanani meet speaker, re-demand reinstatement of disqualified Barad
March 13, 2019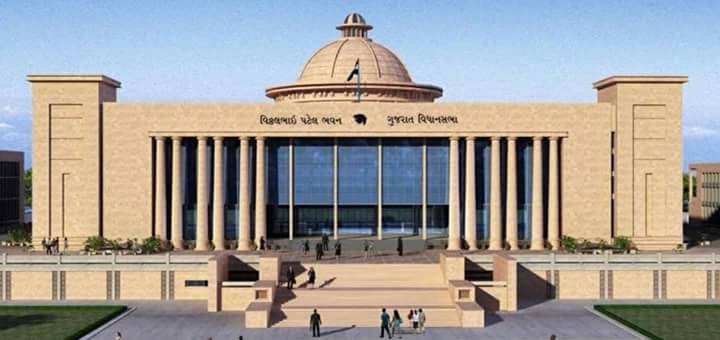 Gandhinagar:Congress party today handed over another memorandum to the Gujarat Assembly speaker Rajendra Trivdedi demanding the reinstatement of the suspended party MLA from Talala Bhagawan Barad who was disqualified on March 5 in the wake of March 1 verdict of a court in Surtrapada of Gir Somnath district which convicted him with a jail term of 2 years nine month in a limestone theft case of 1995.
Large number of party MLAs led by LoP Paresh Dhanani reached the office of speaker here and handed him over the memorandum. They also held a sit in of sorts in front of the office and sung Ramdhun.
Dhanani said that the speaker took the decision to disqualify Barad hastily at the behest of the BJP government in the state .
In the memorandum handed over to the speaker various legal aspects have been discussed and instances of the Supreme Court judgements have also been given in this regard trying to make a point that the disqualification was not valid.
It said that the court itself stayed the punishment till appeal and in such a case the MLA should not have been disqualified. He also said that there was lack of clarity in the charges leveled against Barad in the case.
Dhanani requested the speaker to reinstate him at the earliest.
Notably according to the act no peoples representative would remain in his post if a court of law convict him the sentence of not less than two years.
The ECI has also declared the by election for Talala seat to be held simultaneously with the LS poll on all the 26 seats in Gujarat ie April 23.