Former Lathi MLA rejoins BJP
March 14, 2019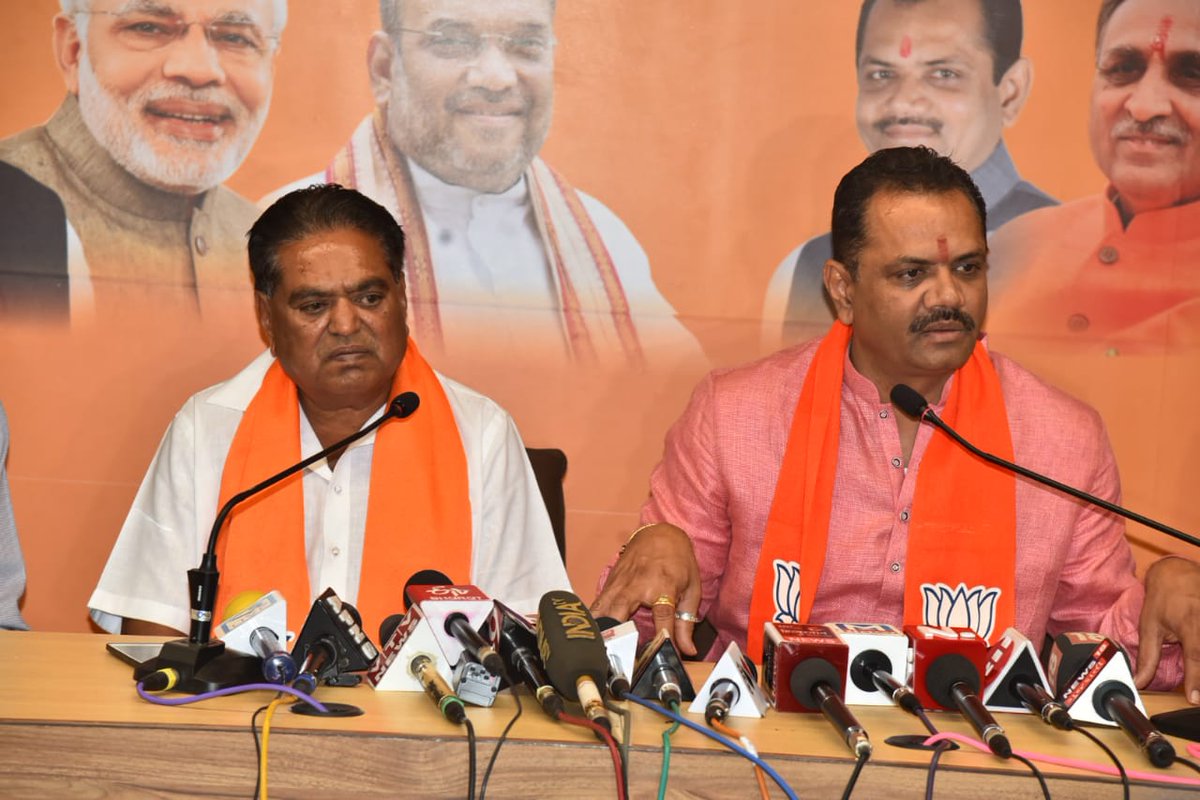 Gandhinagar: Former MLA of Gujarat Hanubhai Dhorajiya today re-joined BJP.
Dhorajiya who had won assembly election in 2007 on Lathi seat in Amreli district on BJP ticket was denied ticket in the next election and had first joined Aam Admi Party (AAP) and later Congress. He had contested a by-election in 2014 unsuccessfully as Congress candidate.
He rejoined BJP today at the party state headquarter Srikamalam near here today. BJP president Jeetu Vaghani put the saffron scarf on his shoulders to mark his formal re-entry in to the party. Former minister Vallabh Kakadiya was also present.
Dhorajiya, who belongs to Patidar community, said that he had left BJP and joined Congress. Later he supported PAAS leader Hardik Patel but later he felt that Hardik was cheating the Patidar community and working as the agent of Congress rather than doing any good to the community.
Dhorajiya who is known as philanthropist in rural Amreli questioned why Congress was not any more chanting slogan of 'Jay Sardar, Jay Patidar' in its rallies.
Dhorajiya said: I am also Patidar. I had managed a house for Hardik in Ahmedabad. But later I realized that Hardik was working for Congress. As Hardik's behavior changed, I more and more realized that he was not working for Patidars but for Congress.
He claimed that he has re-joined BJP to strengthen the hands of PM Modi.
State BJP chief Jitu Vaghani said: Hanubhai is leading diamond businessman in Surat. He is a simple man. He is known as Hanubhabha. He has contributed to various social, religious and other causes for the community in Saurashtra. In 2014 by-poll he was defeated merely by margin of 2700 votes. Amreli Lok Sabha seat was our strong hold anyway. Hanubha's entry would make it even stronger.
DeshGujarat