Fund collected instantly at Giri Bapu's Shiv Katha in Somnath for education of flower seller girl
March 20, 2019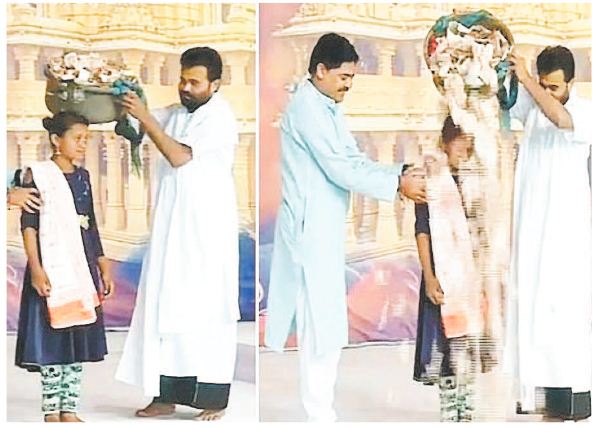 Rajkot: Rs. 1.5 lakh fund was collected instantly in Giri Bapu's Shiv katha session for a poor girl who sells flowers in pilgrim town Somnath for living.
A flower vendor girl Payal wishes to learn English to do tourist guide job in Somnath. Giri Bapu asked Payal to come to the stage of Shiv katha and narrated the details of what she does and what she wants to do. As Giri Bapu gave a call for fund, Rs. 1.5 lakh sum was collected instantly. Giri Bapu put this fund in a basket which is used to sell flowers and showered it on Payal.
Giri Bapu asked Payal to stop selling flowers and start learning English. Payal in response said she wishes to go to America in future for studies. Giri Bapu managed to find a donor from the crowd. One Sadhnaben who is settled in America took responsibility of Payal's education while Nathubhai Solanki who owns Prabhas hotel took responsibility to make arrangement for English education to Payal.
DeshGujarat