Suggested high-command to field Vaghela against Shah in Gandhinagar, got a go-ahead:NCP Gujarat chief
March 25, 2019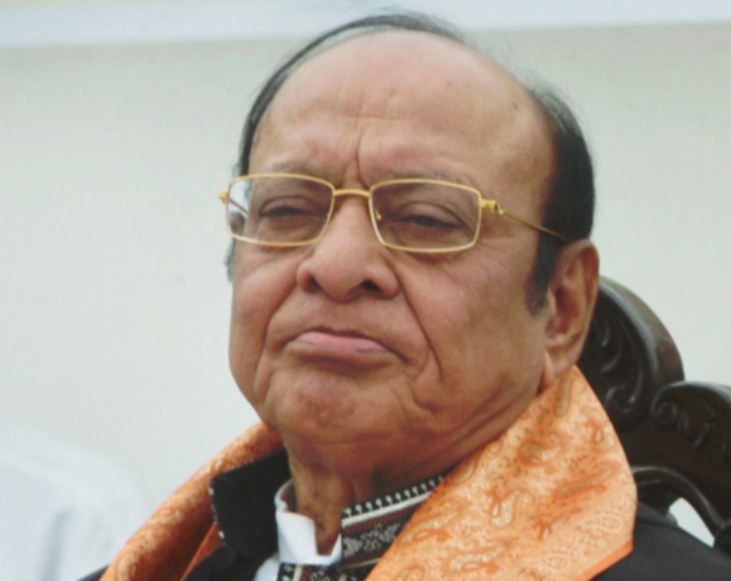 Ahmedabad: Gujarat President of Nationalist Congress Party (NCP), Jayant Patel alias Jayant Boski today said that he has suggested the party high-command to field a party general secretary and former CM Shankersinh Vaghela against BJP president Amit Shah on Gandhinagar Loksabha seat.
Boski said that Vaghela had earlier won the seat (in 1989 as BJP candidate) and his residence was also in Gandhinagar.
'I have talked to the party high command this morning and he had given me the go ahead for Vaghela ji,' he said.
He said that by this evening the formal announcement in this regard might be made.
Gandhinagar, a known BJP bastion, is to go for polls on April 23 along with the other 25 seats of this western state.
BJP has made its president Shah its candidate on this prestigious seat which has been represented by veterans like L K Advani and Atal Bihari Vajpayee in the past.
Vaghela was seeking ticket from Panchmahal Lok Sabha seat as NCP candidate and was pushing for NCP-Congress alliance in Gujarat for this opportunity. However probably as party chief Sharad Pawar showed cold shoulder over this move, Vaghela had made announcement last week that he was not going to contest Lok Sabha election.
Vaghela had on January 29 joined NCP here in presence of party president Sharad Pawar and general secretary Praful Patel. He was made the national general secretary of the party.
78 year old Vaghela who had joined politics through Jan Sangha and continued in BJP had left it in 1996 to make his own party Rashtriya Janta Party during his revolt against the then BJP government of CM Keshubhai Patel to form his own government. He had later joined Congress and was also the union textile minister during UPA regime in 2004. He resigned from Congress too on July 21, 2017 on his 77 th birthday.
He had announced to quit active electoral politics but led a front called Jan Vikalp Morcha in the last assembly election in Gujarat in 2017.