After ban on coal gasifires, Morbi Ceramics Association decides to increase prices of tiles by 10 to 20% from April 1
March 27, 2019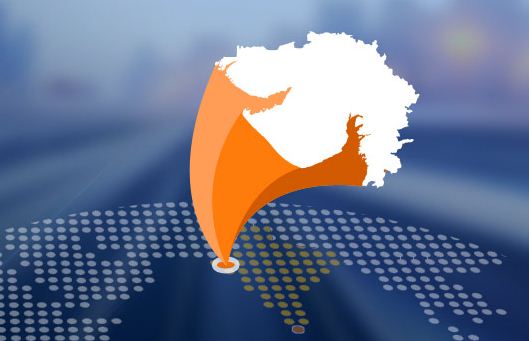 Morbi: President of the wall tiles division of Morbi Ceramic Association Nilesh Jetparia today said that it has been decided to increase the price of tiles by 10 to 20% from April 1.
Jetparia in a statement today said that the decision has been taken in a meeting of tiles manufacturers in this ceramic hub city of Gujarat held recently.
'We have suffered twin blows in the form of rise in fuel prices and restrictions by Rajasthan government on the sale of raw materials used in ceramic industries,' he said.
Morbi cluster in Gujarat is the largest tiles manufacturing zone in India and accounts for about 75-80% of India's tiles and sanitary ware products in volume terms, with more than 800 tile factories in the region.
Notably on March 6, the National Green Tribunal (NGT) ordered ceramic units in Morbi, using coal as a fuel, to immediately shut down. As many as 450 such units (Out of around 1000) in Morbi were affected by this decision. According to the order, units need to dismantle all type of coal gasifiers, even if they were complying with the earlier-set pollution control norms, and adopt PNG as a fuel to continue their operations. The price of natural gas is ranging from Rs 30-Rs 35 per cubic meter, which is almost 40% -50% higher than coal gasifiers. For unorganized players, shifting from coal to gas will increase their cost of production by Rs 2 per square feet which will put pressure on unorganized player to increase their price of all format tiles, Jetpariya said.
On March 9, following the green tribunal's order, Gujarat Pollution Control Board (GPCB) issued closure notices to nearly half of the 1,000-odd units in Morbi and Wankaner for using coal gasifiers. Jetpariya said, "450 units have temporarily closed their operations from Monday, March 11 and they will now begin using natural gas as fuel'.
Apart from the NGT crackdown, the Rs 40,000 crore strong ceramic industry is also facing a challenge with regard to procurement of key raw materials, which include potash feldspar and soda feldspar. According to industry players, the ceramic units used to procure these two key raw materials from Rajasthan in the form of chips, which were later processed at Morbi and utilised for making vitrified tiles. However, the Rajasthan government has decided that these materials can be supplied outside the state only in powder form by banning supply of soda and potash feldspar chips outside state.
Jetpariya had termed it as a double whammy for Morbi Ceramic industry. Around 550 units in the region will cease to operate in the next 15-20 days. With closure of many plants, the production has already come down by 60-70%. In addition to that the Gulf countries may also slap CVD on imports from Morbi – The GCC is currently probing petition from local companies seeking anti-dumping duty on Indian ceramic tiles. According to sources in the Director General of Foreign Trade (DGFT), if the GCC findings are against the Indian tile manufacturers, it will severely impact the ceramic industry in Morbi. The government of India under its foreign policy of 2015-20 gives 3% incentives to tile exporters under the Merchandise Exports from India Scheme and 2% duty draw back, he said.
The industry players expect a price hike across product segments, in line with the expected increase in fuel expenses, to arrest any further deterioration in profitability. Tile industry has already seen sharp price correction of about 30-40% over the past 18 months because of significant capacity addition in the Morbi region and slowdown in the
real estate sector. This coupled with the increase in gas price has eroded the overall profit margins of the tile players.