Coast Guards rescue 8 from sinking fishing boat off Gujarat coast
April 14, 2019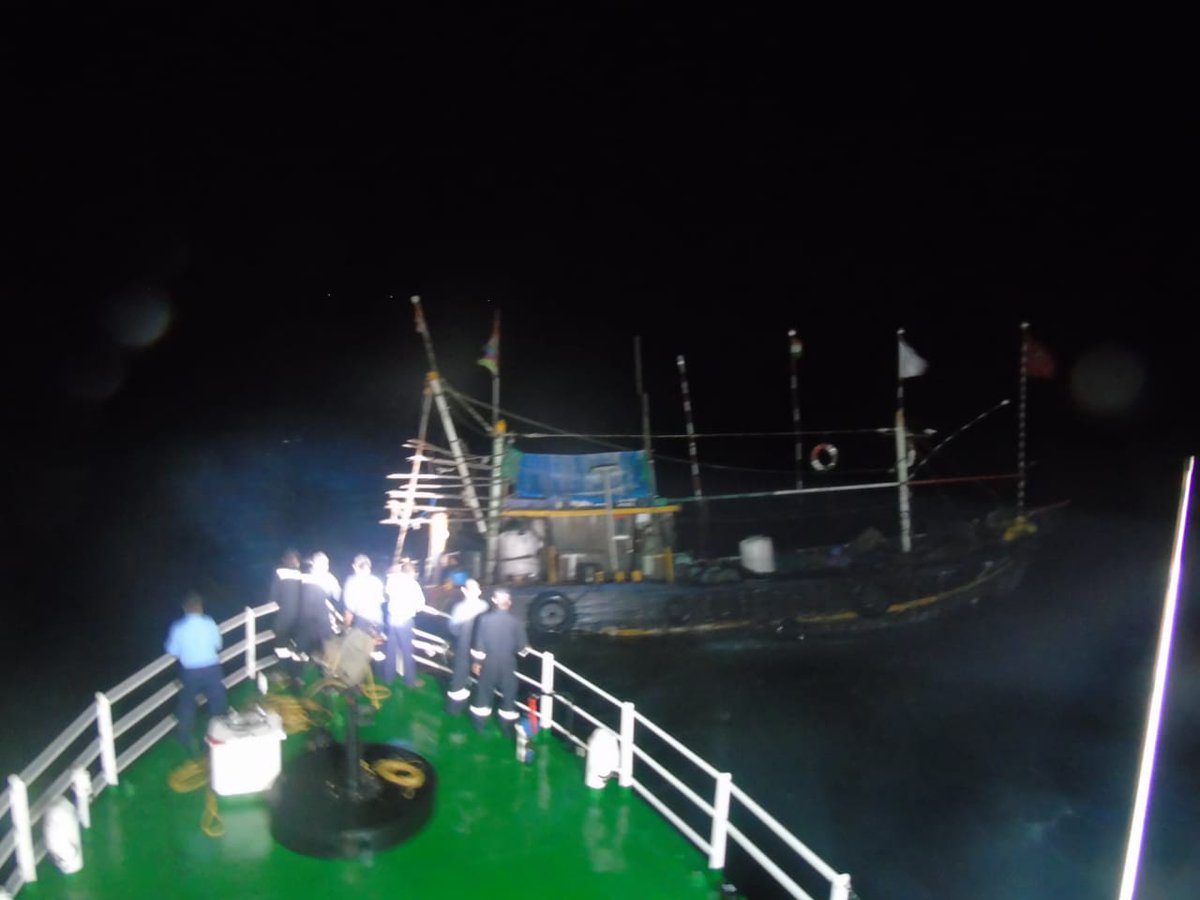 Porbandar:The Indian Coast Guards today rescued all the 8 crew members of a sinking fishing boat in the wee hours off Porbandar coast.
Defence spokesperson Wing Commandar Puneet Chadha said that Indian Coast Guard rescued 08 fishermen 27 nautical miles off Porbandar in yet another Search and Rescue operation braving the inclement weather.
'At 0100 hrs, Indian Coast guard ship C-445 while on patrol received a distress call from IFB Prabhu Sagar on MMB channel 16. Fishing boat with 08 crews onboard intimated flooding onboard and requested for help. The ship reached the boat at about 0300 hrs and started the rescue operation. Braving the rough sea and darkness, ICG ship started de-flooding the boat by using submersible pumps. However, due to rough sea conditions, one wooden plank of the hull broke and the boat sank and the crew jumped into water. All the 08 crews were saved and taken onboard ICG C-445 safely and brought to Porbandar harbour at 0700 hrs,' he said.
DeshGujarat