Indian Coast Guard rescues 7 crews of sinking barge of Mitha port in Gujarat, search on for one missing crew
April 15, 2019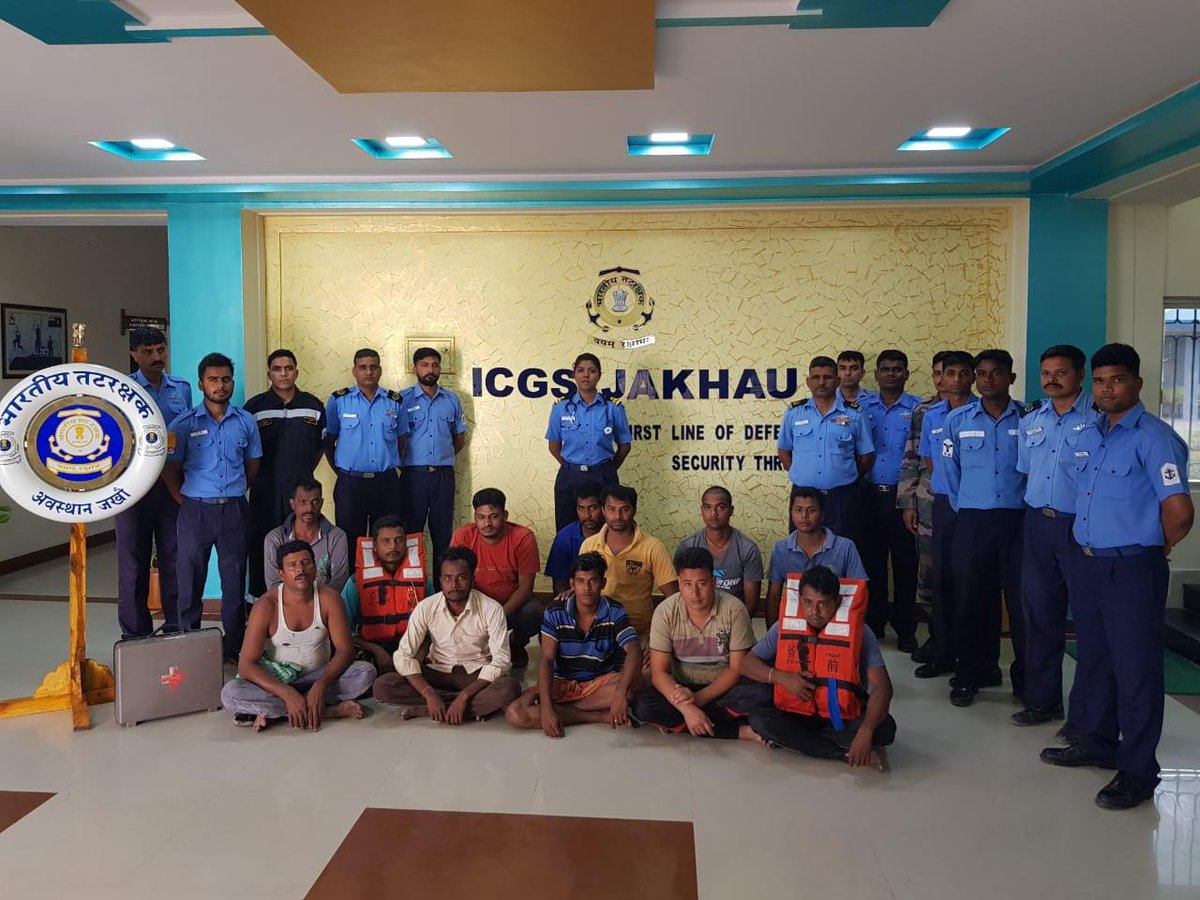 Bhuj: The Indian Coast Guard has rescued 7 crew of a sinking barge ( a long flat-bottomed boat for carrying freight ) in Arabian sea off Mitha port of Kutch district in Gujarat.
One crew of the barge Velim which was reportedly carrying salt and got overturned due to strong winds and rough sea conditions was still missing.
Defense spokesperson Wing Commander Puneet Chadha said that a distress call was received at Coast Guard Station Jakhau at about 0545 hrs today seeking assistance for their sinking barge Velim off Mitha port.
'ICG Interceptor Boat C-408 patrolling at sea, was diverted immediately and despite adverse weather conditions of winds gusting upto 40 kts, the search and rescue efforts culminated in successfully saving 07 precious lives. One missing crew is frantically being searched using sea air coordinated method by augmenting a Dornier aircraft,' he added.
There were in all 8 crew on the ill fated barge.
DeshGujarat