On the basis of info from accused of 100 kg heroin seizure case, Gujarat ATS recovers Methamphetamine drug worth Rs 24 crores from Delhi
April 15, 2019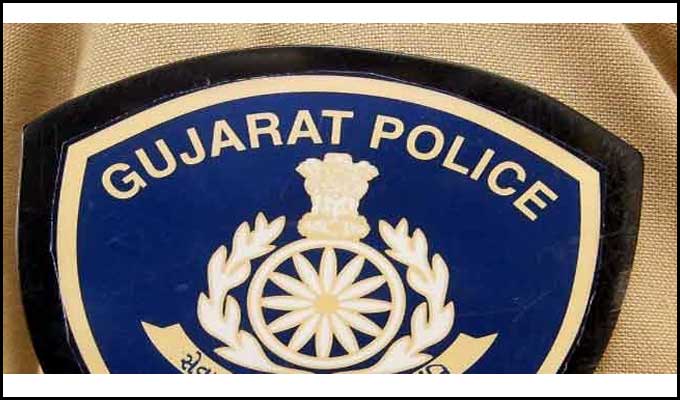 Ahmedabad: The Anti Terrorist Squad (ATS) of Gujarat police has seized 5 kg of Methamphetamine a contraband drug which was also used as party drug 'Ice' or Crystal worth Rs 24 crores from a house in Pahadganj area of Delhi on the information received from two of the accused of the case pertaining to the recent seizure of Rs 500 crore Heroin from a burning and sinking boat in Arabian sea off Porbandar coast in Gujarat.
An ATS official today said that the raid in Delhi was conducted on the basis of interrogation of two person including an Afghan who were arrested in connection with the case of seizure of 100 Kgs of Heroin as they were to receive the consignment of the drug brought from Pakistan by 9 Iranian smugglers (who were also arrested earlier).
Identified as one Mohammed Abdul Salaam Kunni, Resident of Kasargod, Kerala, aged 47 years, and Niyamat Khan Ahmedzai, Resident of Logar Province, Afghanistan were taken on remand and Ahmedzai during interrogation revealed that he had also given 10 kg of Methamphetamine to Kunni.
Kunni in turn said that he had already sent half of it outside the country and the remaining he has kept in a house in Pahadganj area in Delhi where he was living on rent. Police recovered it. Ahmedzai also said that the 10 kg of the drugs was a small part of the consignment of such drug that was smuggled in to Gujarat through sea and brought to Kutch. The ATS was doing detailed investigation about it.
On 26th March, 2019, in a joint operation, Anti-Terrorist Squad Gujarat, Indian Coast Guard and Marine Task Force had seized 100 Kgs of Heroin in a high risk operation off Porbandar Coast. Nine Iranian nationals were also arrested from the boat which illegally entered Indian waters to deliver the consignment. Interrogation of nine Iranian nationals and technical analysis revealed that the consignment was to be received by an Indian fishing boat, and further to be brought to Indian coast. This consignment would have been taken to Delhi, where the Afghani national, Ahmedzai would have received it. Heroin would have been further handed over to Abdul Salaam Kunni to be taken to Chennai and Mallpuram, to be further smuggled outside India.
DeshGujarat