Shah to address two public meetings at Chhota Udepur and Valsad; Paresh Rawal to do campaign in Kutch
April 17, 2019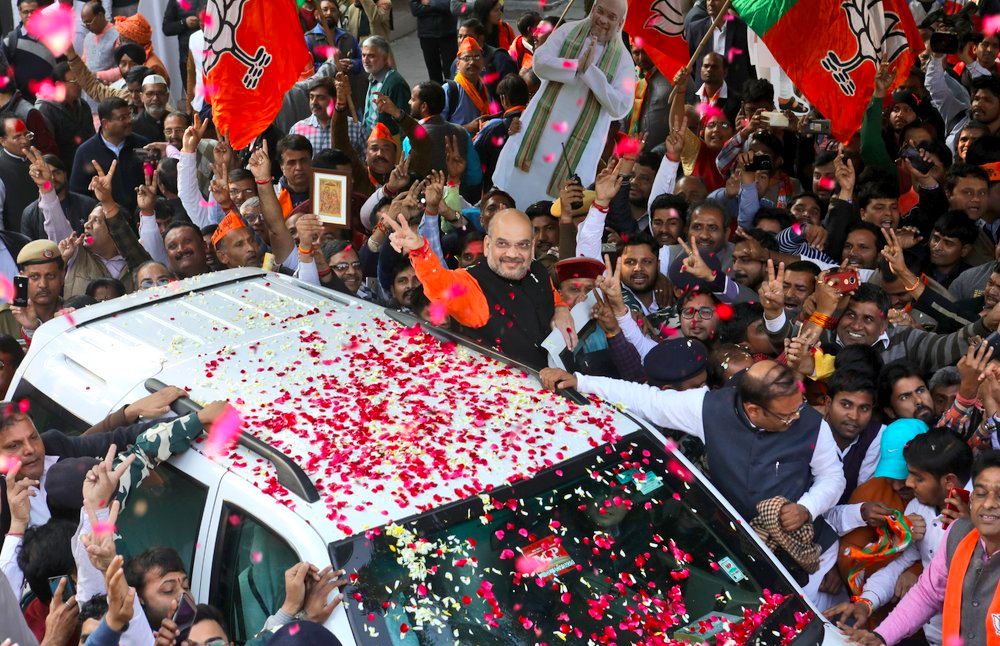 Gandhinagar: BJP president Amit Shah will do campaign for party at Chhota Udepur and Valsad on April 19.
Shah will address public meeting at both places on APMC ground in Bodeli and Malanpada in Dharampur taluka of Valsad Lok Sabha seat area.
Meanwhile sitting MP of BJP and actor Paresh Rawal will campaign for party in Kutch and address three public meetings at Bhuj, Sukhpar and Madhapar.
Actor and former BJP MLA Naresh Kanodia will campaign for BJP in Patan Lok Sabha seat at Ramnagar, Shramjivi Society, Valinath chowk and Naranji no pado.
Former Ahmedabad Mayor Kanaji Thakor, actress Pranjal Bhatt, MP Shambhuprasad Tundiya, party ledaer Gordhan Zadafia, state spokesperson Bharat Pandya, minister Kunvarji Bavalia, CM Rupani, State party chief Vaghani, MoS in Centre Parshottam Rupala among other leaders will do campaign on April 18 for BJP.