CM Rupani condemns attack on Hardik but did not rule out possibility of it being Congress' own plot
April 19, 2019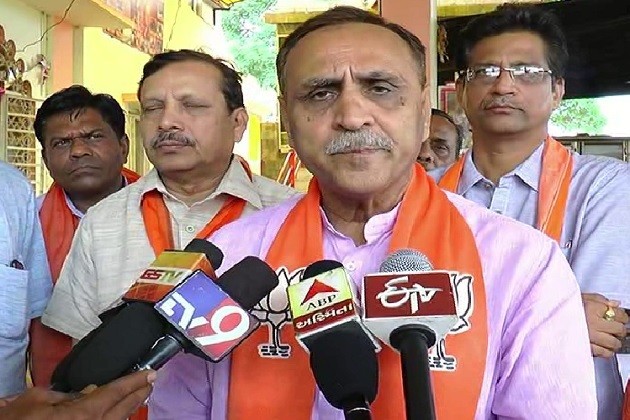 Gandhinagar: Gujarat CM Vijary Rupani has condemned the incident of slapping of Congress leader Hardik Patel during an election rally today and said that he did not rule out the possibility of it being a conspiracy of Congress itself.
He said that BJP has nothing to do with it. 'Hardik had in the past opposed BJP in more vehement manner and organized numerous meetings in all parts of Gujarat for years but nothing had happened then. The attacker has also said that he was peeved at him and was looking for an opportunity to teach him a lesson. It looked a personal kind of animosity,' he said.
The CM however did not rule out it to be a conspiracy of Congress itself. He said that Congress now knew that it was going to lose badly and was struggling to find some ground and it might plot such things that too, 3 -4 days before the polls in the state with an intention to get some kind of sympathy.
DeshGujarat