Man slaps Hardik Patel on stage during election rally in Gujarat
April 19, 2019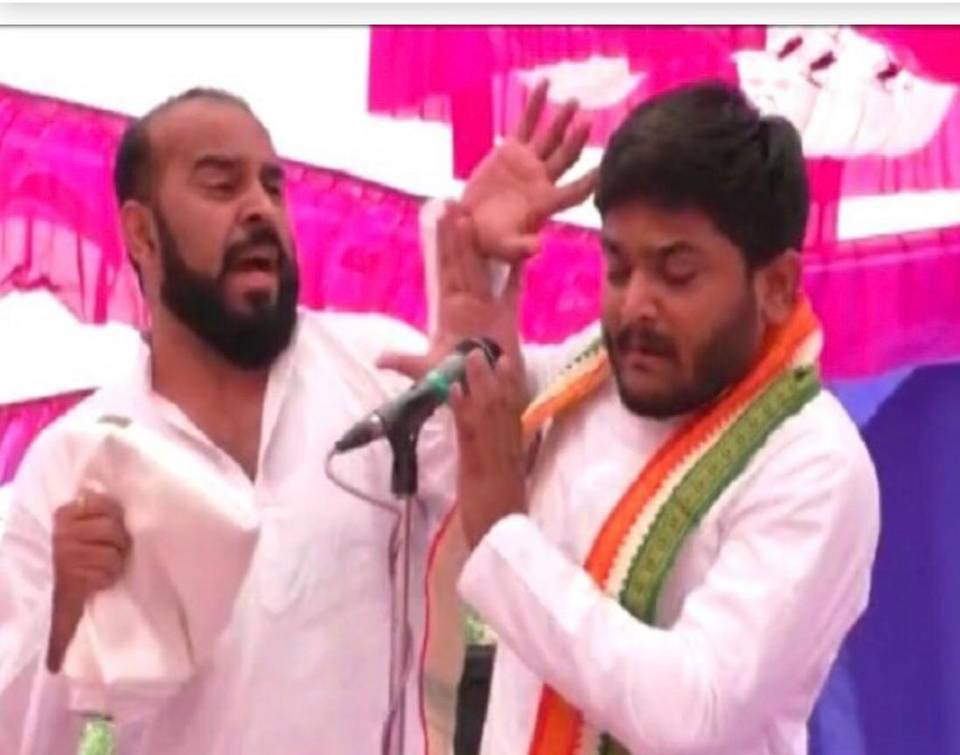 Surendranagar: A man today slapped Congress leader and former PAAS convener Hardik Patel on stage during an election meeting in Surendranagar district of his home-state Gujarat.
A middle aged man Tarun Mistry came on the stage soon after Hardik, wearing a white Kurta Pajama with Congress scarf on his shoulders, started his speech. Tarun slapped Hardik. Tarun said, 'you killed 14 persons…14 Patidars died.'
The incident took place in Baldana under Wadhwan taluka of Surendranagar district where a Jan Akrosh Rally of Congress was organized.
Later the man, who reportedly was angry at his joining Congress and doing politics over the 'dead bodies' of 14 youths killed during Patidar quota agitation, was overpowered by Congress supporters. He was shouting at Hardik after slapping him alleging that he was responsible for the deaths of 14 Patidar youths. He was also beaten by Congress workers there and thrashed. Later police took him away.
The video footage of the incident has gone viral.
Hardik who continued his speech later told media persons that the BJP was trying to threaten him with such things. He said that locals said that the attacker was an outsider.
To a query he said that he did not hear what allegations the man leveled but even if he had some grudges he could have talked and not attacked suddenly like a terrorist. Hardik said that he would let the police know about the incident so that any graver incident does not take place in future.
DeshGujarat