High-decibel Intense poll campaign in Gujarat to end tomorrow
April 20, 2019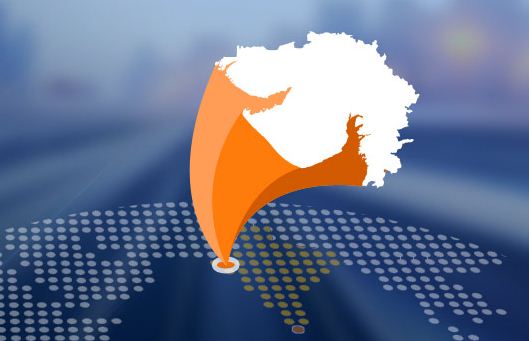 Gandhinagar:
The intense poll campaign in Gujarat, the home-state of PM Narendra Modi, in which several star campaigners including PM Modi himself and Congress president Rahul Gandhi have participated braving the scorching sun, would end at 5pm tomorrow evening.
Election on all the 26 LS seats of Gujarat and by-election on 4 assembly seats, will be held on April 23 when in the third of the seven phased LS polls a total of 115 seats across 14 sates would go for polls.
Around 4.47 crore voters in Gujarat including whom 2.14 crore are female ,can exercise their franchise on 51851 polling station across the 26 constituencies in Gujarat.
PM Modi and Rahul Gandhi would also address election rallies in North Gujarat tomorrow before the high decibel campaign come to a grinding halt.
During the campaign BJP leaders mainly raised issues like national security, alleged injustice with Gujarat by Congress, development and attacked Congress while the main opposition party again made unemployment, allegedly failed policies and promises of Modi government, demonetization and poor implementation of GST its main poll plank.
Modi addressed rallies in Junagadh, Songadh, Himmatnagar, Surendranagar, and Anand and Amreli while Rahul did so in Vanthali, Bhuj, Valod.
Modi during his rallies slammed the Congress party for its anti-Gujarat mindset. He also raised the issues of 'injustice' by Nehru-Gandhi family of Congress to Gujarati leaders Sardar Patel, Morarji Desai and also to him. He also alleged that Congress tried to hamper the development of Gujarat and stalled all important Narmada project. He also talked about his Gujarati origin and appealed people to make BJP victorious on all the 26 seats again. He also raised the issues of national security and alleged that Congress regime in the past was a complete failure.
Congress president Rahul Gandhi in his rallies also directly attacked Modi and his failure to provide employment to youth, relief to farmers and pace to economy. He alleged that the Modi government was working only for a few big industrialists and also talked about NYAY, scheme of Congress and called it a "surgical strike" on poverty.
BJP president Amit Shah, who is also a party candidate on Gandhinagar LS seat has also done rigorous campaing so far. He has so far held 4 road shows and is slated to hold another one on the last day tomorrow in Sanand area. He has also addressed election rallies in Saurashtra, Central and South Gujarat. Shah has directly attacked Congress and Rahul Gandhi. He said that National security has become the real issue in the election. He also alleged that Congress disliked Gujarat and Gujarati leaders.
Union Minister Rajnath Singh, Sushma Swaraj, Smriti Irani, UP CM Yogi Adiyanath, Maharashtra CM Devendra Fadnavis among other BJP leaders have also participated in the campaign. CM Vijay Rupani and his ministerial collegues also addressed servral rallies. From Congress Punjab Minister Navjot Singh Sidhu, Shatrughn Sinha, state in-charge Rajiv Satav and other leaders participated in the campaign.
There are a total 371 candidates for LS polls in Gujarat and for assembly by-polls a total 45 candidates have remained in the final fray.
Among LS seats maximum 31 candidate were on Surendranagar seat while minimum 6 were on Panchmahal seat. For assembly by polls necessitated due to resignation of 4 Congress MLAs, Manavadar seat has minimum 8 candidates and maximum 15 on Jamnagar-rural seat. On the remaining two seats of Dhranadhra and Unjha and equal number of 11 candidates have remained in the fray finally.
The number of polling booths have increased by 6458 in comparison to the last general election in 2014.
All the 26 seats were won by BJP in the last election.
Polling would be held from 7 am to 6 pm amid tight security.
PM Modi himself would also come here to cast his vote at a booth in Ranip area of Ahmedabad city which falls under Gandhinagar constituency.
Apart from Amit Shah, among the other prominent faces in the election were 4 former union ministers Bharatsinh Solanki (Congress, Anand seat), Tushar Chaudhary (Congress, Bardoli), Mansukh Vasava (BJP, Bharuch) and Mohan Kundariya (BJP, Rajkot) and current minister of Gujarat Parbat Patel (BJP, Banaskantha).
Congress has fielded 8 of its MLAs including Leader of Opposition Paresh Dhanani in the fray.
Among them Amreli MLA Dhanani is contesting on Amreli Lok Sabha seat, Kaprada MLA Jitu Chaudhary on Valsad, Una MLA Punjabhai Vansh on Junagadh, Dhoraji MLA Lalit Vasoya on Porbandar, Tankara MLA Lalit Kagathara on Rajkot, Modasa MLA Rajendrasinh Thakor on Sabarkantha and 79-year old Limbi MLA Somabhai Gandabhai Patel on Surendranagar seat. Congress MLA from Gandhinagar North seat C J Chavda has been made party candidate against BJP president Amit Shah on Gandhingar seat.
Somabhai has won four Lok Sabha polls – thrice on a BJP ticket and once in 2009 on a Congress ticket – and two Assembly elections from Limbdi in 2012 and 2017.
The contest in Gujarat like earlier times is understood to be mainly between BJP and Congress. BJP has given tickets to six women candidates Shardaben Patel (Mahesana), Sitting MP Poonam Madam (Jamnagar), Sitting MP Bhartiben Shiyal (Bhavnagar), Sitting MP Ranjanben Bhatt (Vadodara), Gitaben Rahtwa (Chhota Udepur) and Sitting MP Darshana Jardosh (Surat) while Congress has given ticket to just one woman candidate Geetaben Patel on Ahmedabad-East seat.
So far as Muslim candidates were concerned Congress has fielded just one Sher Khan Pathan from Bharuch seat while BJP has given tickets to none.
The 26 LS constituencies in Gujarat are – Kutch (SC)-10, Banaskantha- 14, Gandhinagar- 17, Patan-12, Mahesana – 12, Sabarkantha- 20, Ahmedabad-East – 26,Ahmedabad-West (SC)- 13 , Rajkot-10, Porbandar-17, Jamnagar-28,Junagadh-12, Amreli-12, Bhavnagar-10,Anand- 10, Kheda -7, Dahod (ST) -7, Vadodara-13, Chhota Udepur(ST)-8, Bharuch-17, Bardoli(ST)-12, Surat 13, Navasari-25, Valsad(ST)-9
For both LS polls as well as assembly by polls, nominations were held from March 28 to April 4. The counting of votes will be done on May 23.