Bitterness between GCMMF and Dudhsagar Dairy in Gujarat increases, Sodhi says- loss due to mismanagement; Baxi counters- federation's treatment not proper
April 22, 2019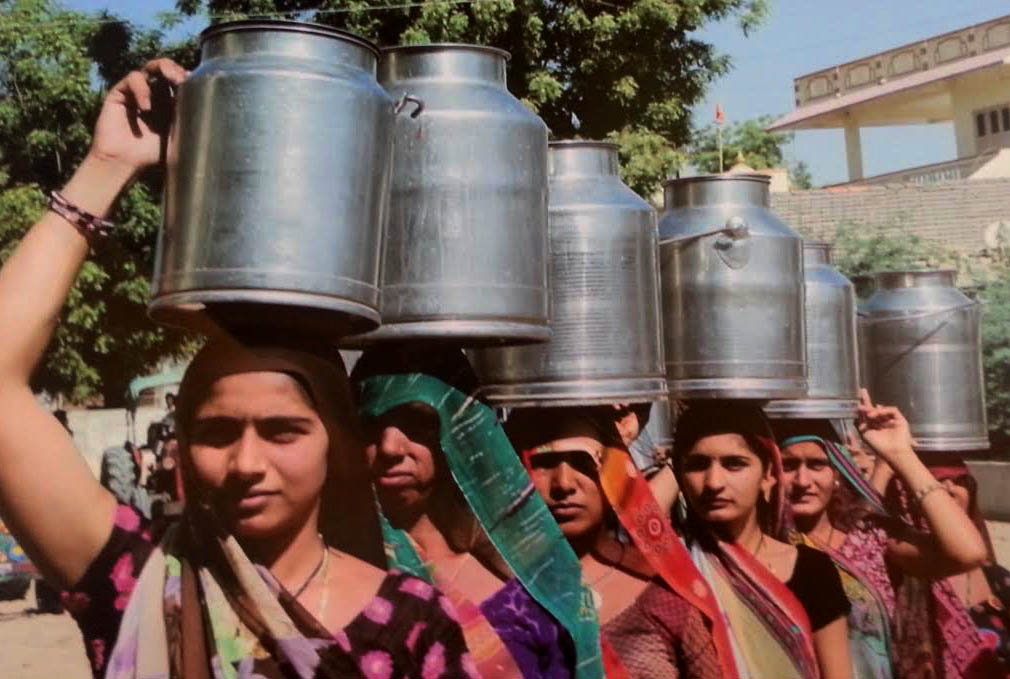 Mahesana/Anand/Gandhinagar: Dudhsagar Dairy of Mahesana, one of the 18 members dairies of the Gujarat Cooperative Milk Marketing Federation (GCMMF), the owns brand 'Amul', today reiterated that the GCMMF was not treating it properly.
A day after the Mahesana District Co-operative Milk Producer's Association or Dudhsagar Dairy passed five resolutions including the one regarding registering it as a Multi-State Cooperative Society, GCMMF Managing Director R S Sodhi said that its mismanagement and unfruitful investments has put it in debt. He said that Dudhsagar Dairy has unnecessarily invested in expansion of its capacity.
Sodhi also said that the Dairy's demand of money from Federation to make up for its mismanagement caused losses was not correct.
Deputy Chief Minister Nitin Patel, who hails from Mahesana, said that the Dudh Sagar Dairy was paying less price to its milk producers because of losses and the GCMMF MD has clarified as to what has caused it. At the time of election this issue should not have been raised.
'The administration of GCMMF was done by its independent body and the state government has no say in it. However if the Dairy and Federation wished our involvement then the cooperative minister or me can look in to it,' he said.
On the other hand MD of Dudhsagar Dairy Nishith Baxi today hit out at the Sodhi saying that from the time he took over as the GCMMF MD in 2010 the demand of milk from the Mahesana based dairy with units in Delhi also, had gone down.
'We had started our operations in Delhi in 2003 with 30 thousand liters per day. In 2010 when Sodhi became MD the total business of GCMMF was 15 lakh liters a day and that of ours was10 lakh liters. Now the GCMMF has reached 32 to 33 lakh liters but ours has been brought down to around 8 lakh liters. The intake from our two units has been decreased. They don't give any reason for it. When the turnover of the Federation increased at 16% CAGR from around Rs 18000 crores to 35000 crores why that of Dudhsagar has risen only marginally from Rs 4280 crores to Rs 4525 crores. We don't do the marketing of our product. The Federation do it for all of us then why is this difference,' Baxi questioned.
He also alleged that Sodhi did not give him time to discuss the matter.
To a query Baxi said that the Dairy would take a call about choosing states for marketing and the brand ownership etc after getting itself registered as a multi state cooperative society, He did not rule out the possibility of other district dairies in Gujarat also following this model which was good for the development of a bigger cooperative network and the national milk grid envisioned by Verghese Kurien. The NDDB was creating private brands so it was our utmost duty to save the cooperative model 'We also want to treat our milk producers in states like Haryana and Rajasthan at par with those from Mahesana,' he said.
The Dudhsagar MD said that the among the resolutions passed yesterday was also the one about voting right of directors and making bylaws for registration as multi state cooperative.
He said that despite Dudh Sagar being one of the founder members of GCMMF it was not being treated properly. When asked will the multi state registration mean parting ways with GCMMF and who would own brand Amul, Baxi said, 'the journey has just begun and it is a long one. Let us see what happens.'
DeshGujarat