Power of voter ID many times more than weapon of terrorists IED: PM Modi after casting vote
April 23, 2019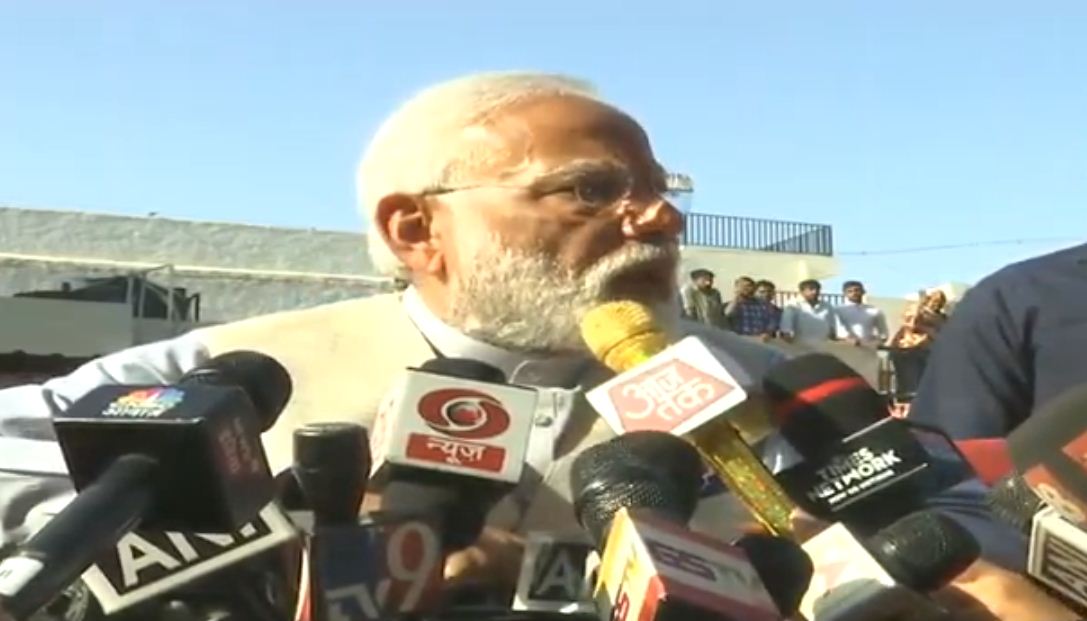 Ahmedabad: PM Narendra Modi today said that the power of voter ID used for voting in a democracy was many times more than the IED (Improvised Explosive Devices) used by terrorists.
Talking to newsmen after casting his vote at Nishan School booth in Ranip area here which falls under Gandhinagar LS constituency, Modi said, ' India gives strength to democracies across the world.'
He said, 'On the one side terrorists use IED as their weapon while the Voter ID is used as the weapon and power of democracy. The power of voter ID was many times more than the IEDs.'
Modi said that he was happy to get a chance to vote in his home-state. 'The kind of pious joy one feels after taking a holy-dip during Kumbh is what I am feeling after casting my vote,' he said.
He also said that the Indian voter was very wise and knows whom to vote for and whom not. This wisdom of the Indian voter to separate water from milk is a matter of study for the whole world.
PM Modi said that the election was very important for first time voters. 'I welcome them for their active participation in the festival of democracy for the formation of a decisive government.'
PM Modi had before casting his vote went to meet mother Hiraba in Raisan area of Gandhinagar and took her blessings.
At the Ranip booth, BJP president and party candidate on Gandhinagar LS seat, Amit Shah was himself present to greet PM Modi.
A large number of people had also gathered near the booth to have a glimpse of Modi from close quarters.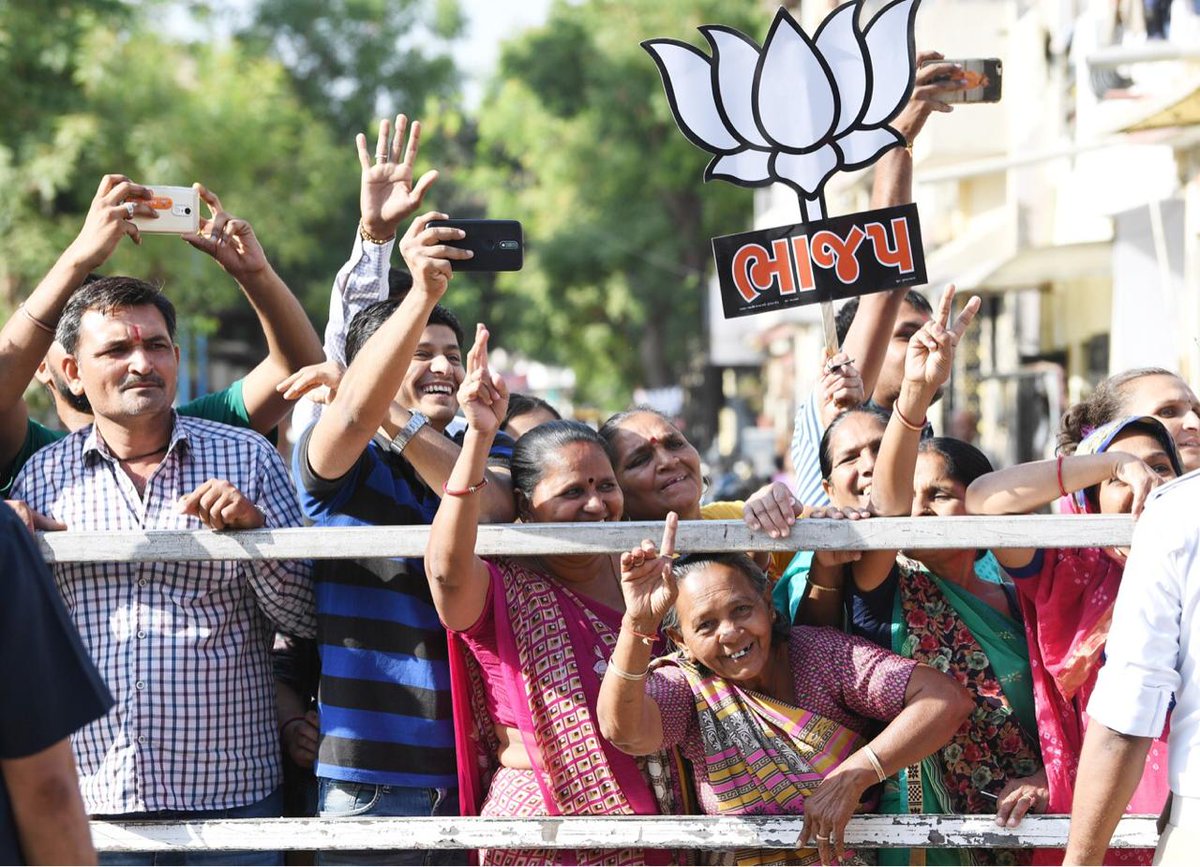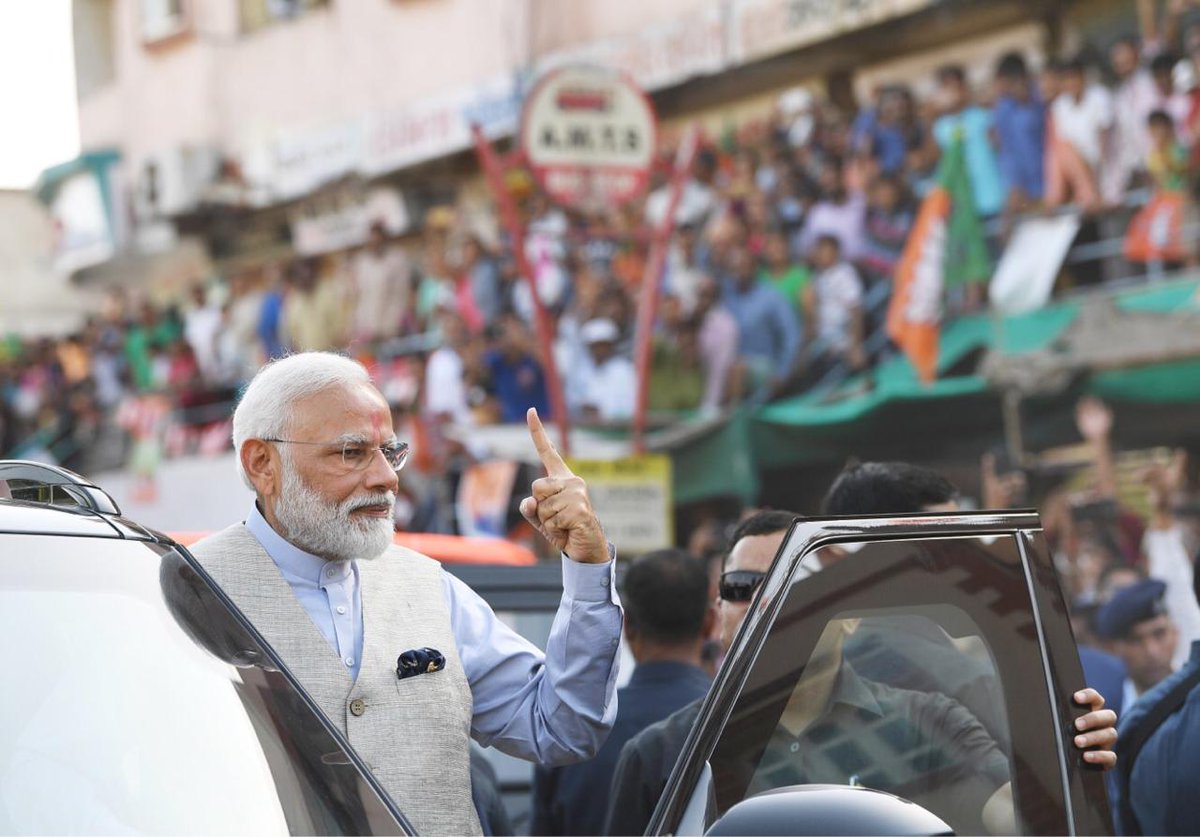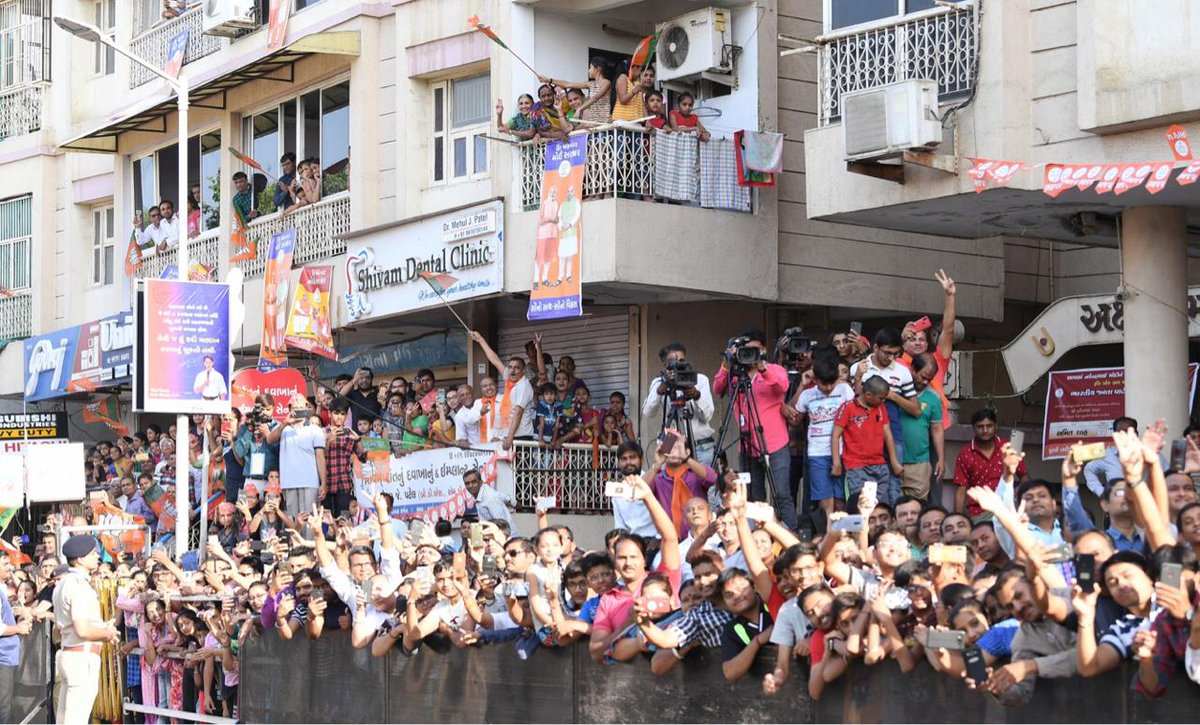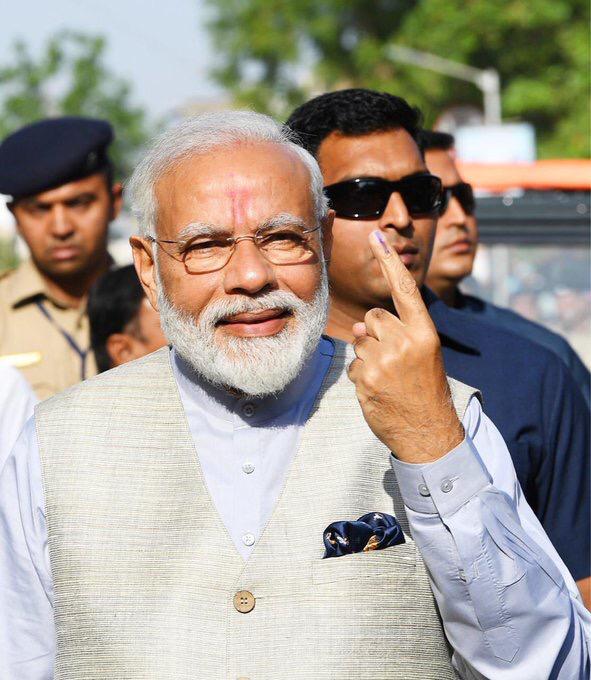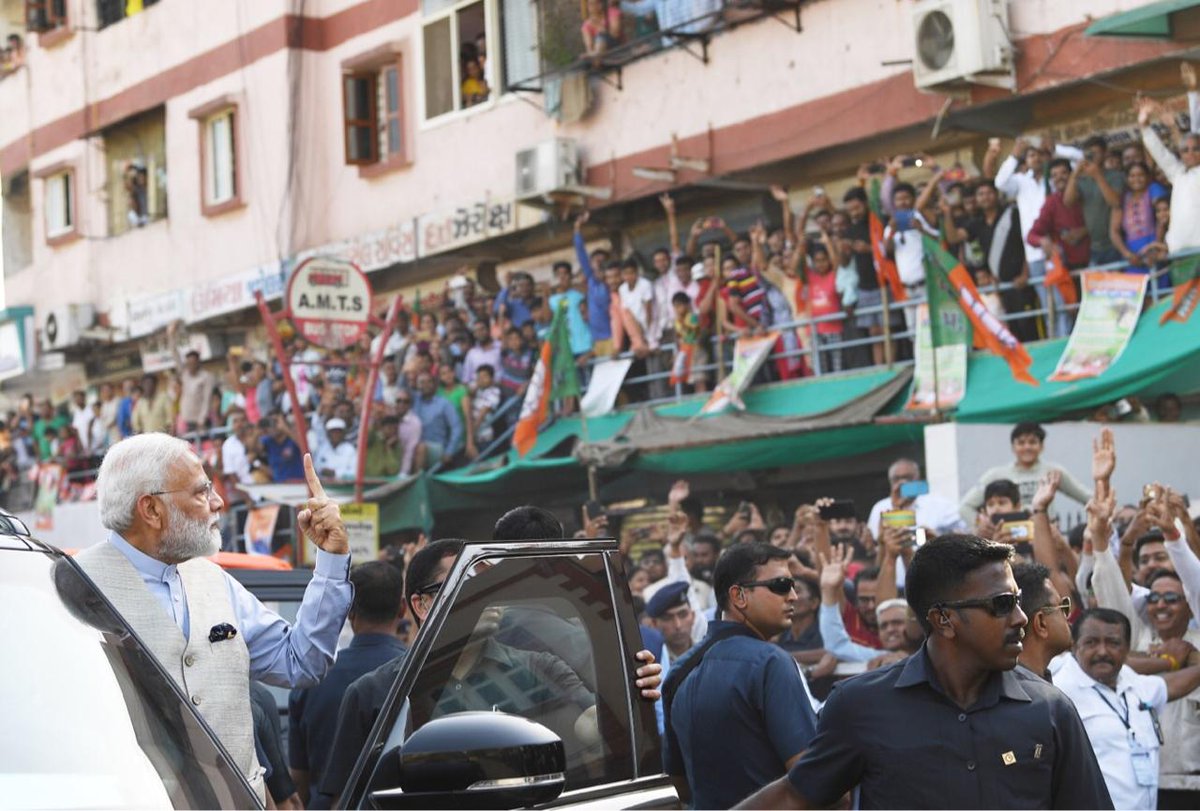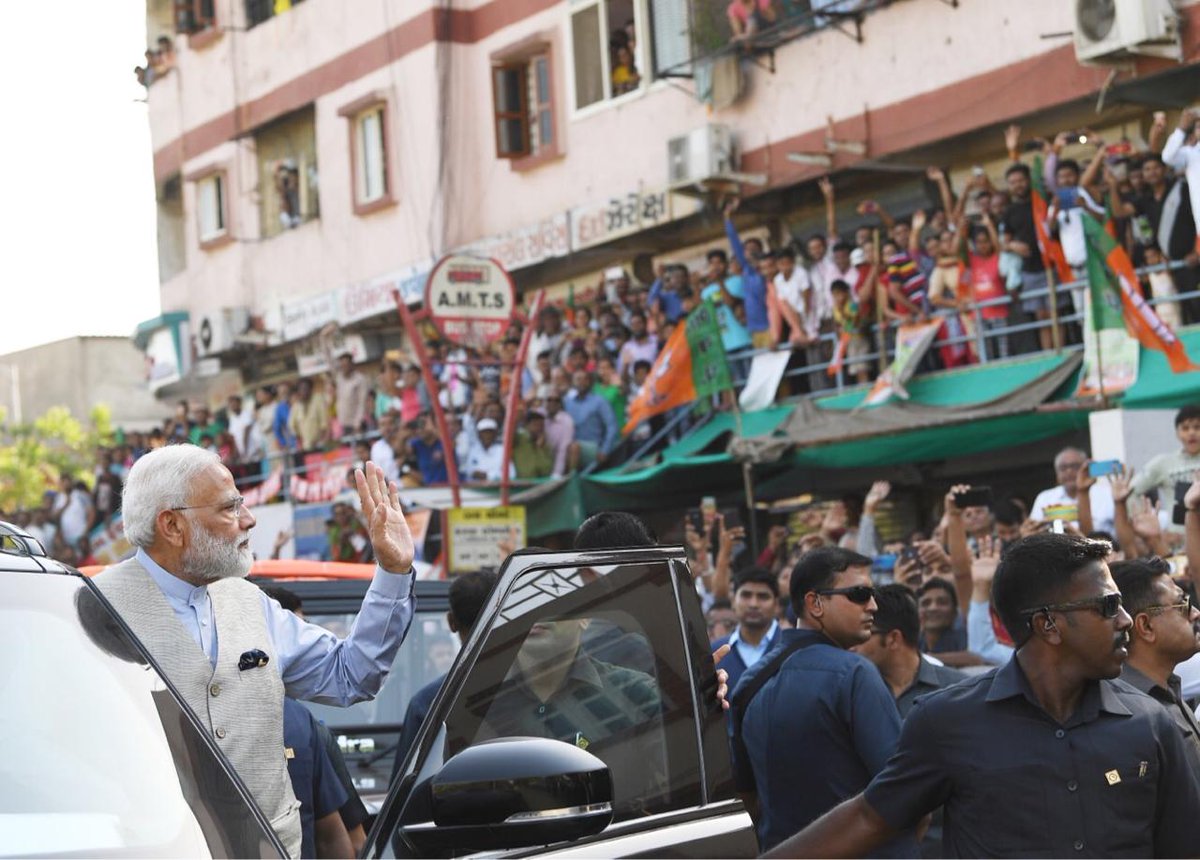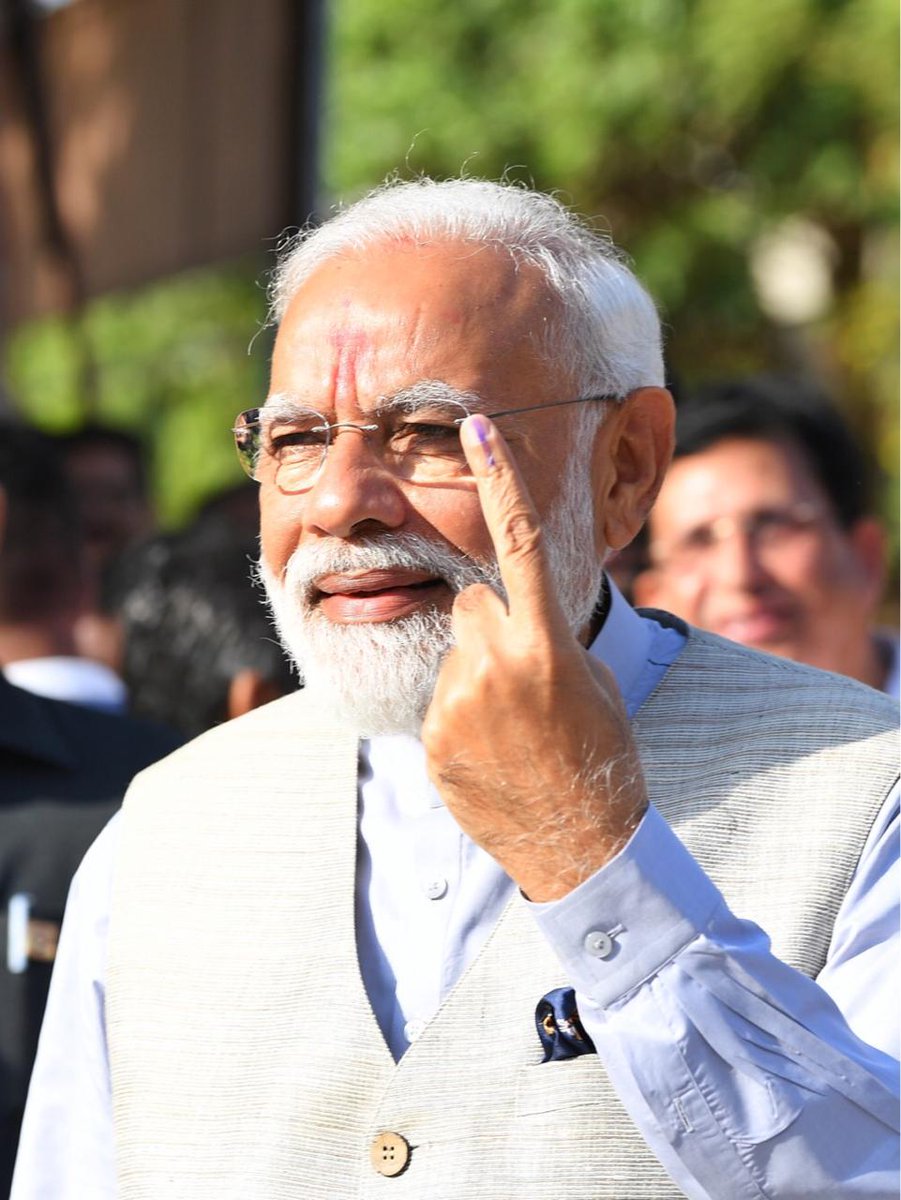 DeshGujarat