Voter turnout in Gujarat Lok Sabha elections highest ever at estimated 63.73%; final figure is awaited
April 23, 2019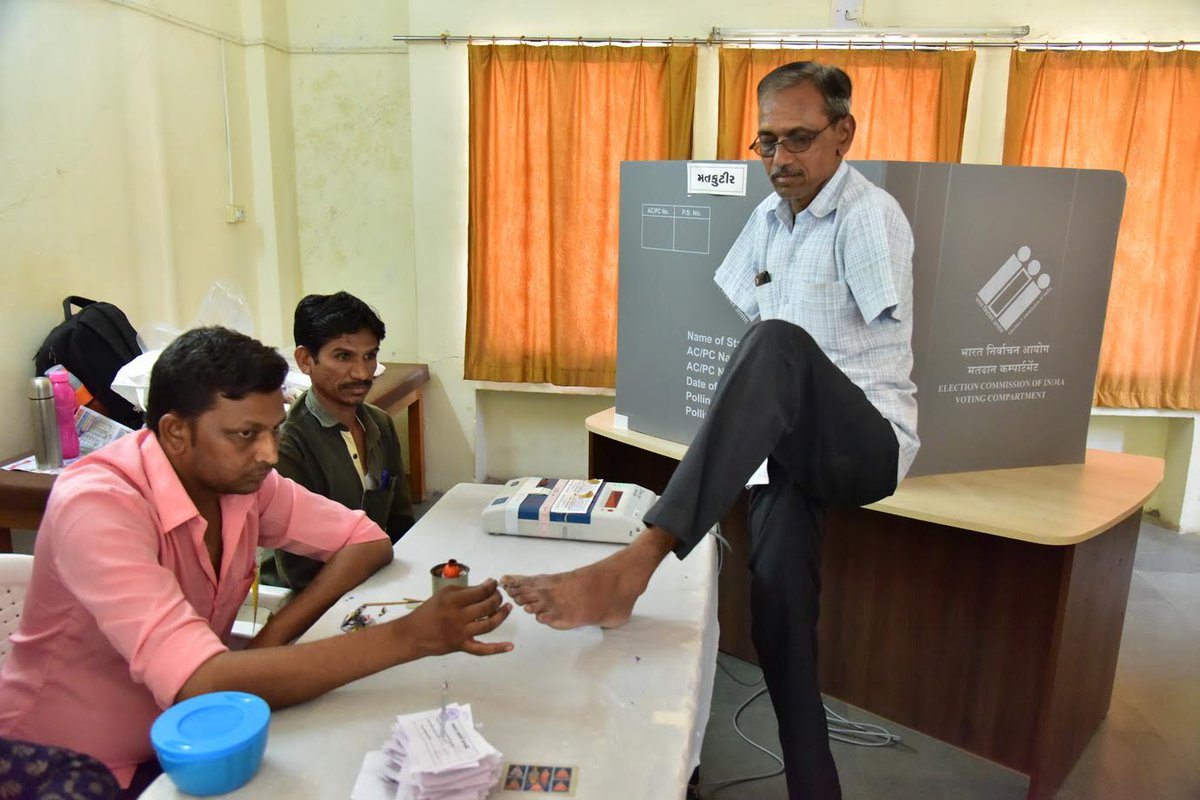 Gandhinagar: Voters turnout of 26 Lok Sabha seats of Gujarat has been 63.73% as on midnight today as per the Election Commission of India (ECI). The figure sourced from ECI  is subject to correction. Final figures will be out in day or two.
This is the highest turnout ever in any Lok Sabha election in Gujarat.  In 2014 Lok Sabha elections, the turnout was  63.66%.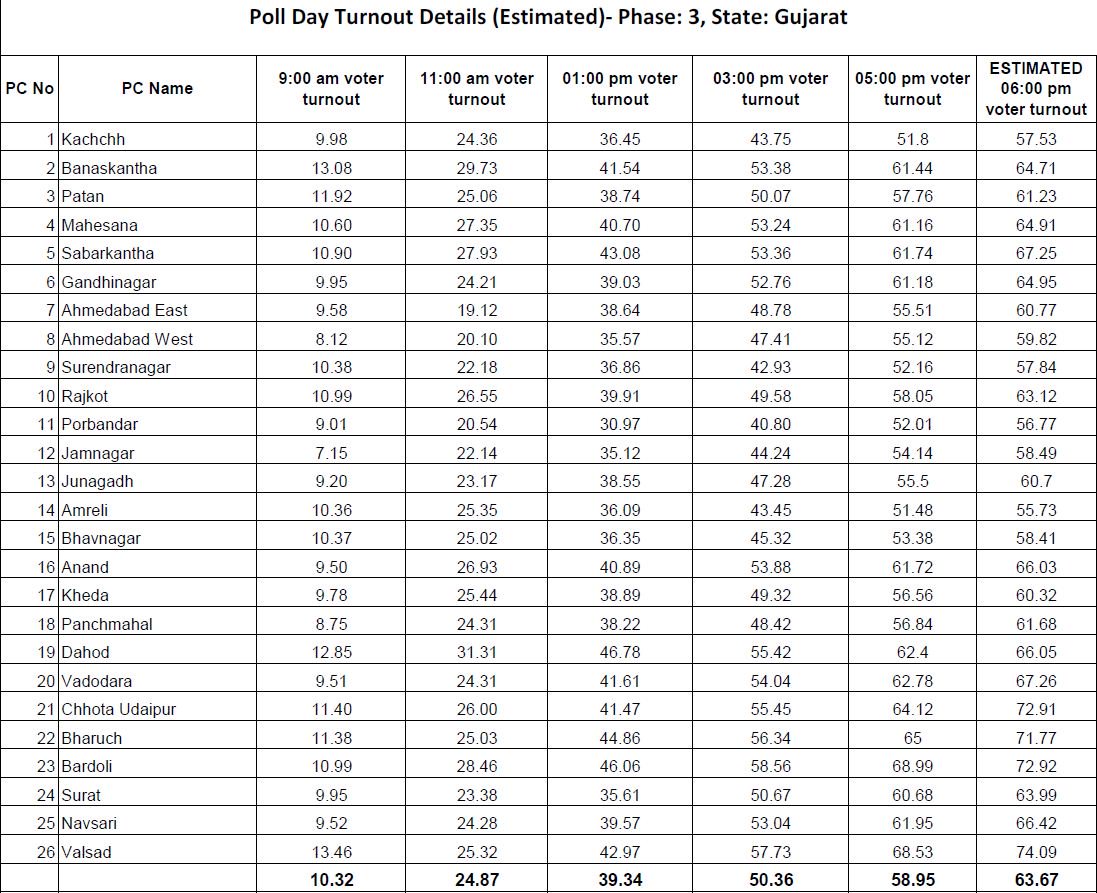 Turnout in 4-seat assembly by-polls

Considering that there was a large perception that year 2019 Gujarat Lok Sabha election was not a wave election, today's turnout should be termed as very good.
The turnout is highest in the history of Lok Sabha general elections in Gujarat. It is better than wave election of 2014 in which BJP had won all 26 Lok Sabha seats in Gujarat.
Suppose if turnout was low and below 60%, immediate narrative could be that BJP would suffer huge loss. As turnout is high, some political pundits are predicting 24 to 26 seats for BJP.
Sceptic lot however believes that it is rural and tribal turnout that has increased significantly and therefore it would benfit Congress party.
Support to Modi and his agenda from across the section and geography could be seen on polling day when local news channels interviewed the voters.
Higher percentage of voting is largely being seen as beneficial to BJP. However each election is unique in itself and therefore the result on May 23 will tell who gets what number of seats.
DeshGujarat