Why do we get Lok Sabha elections in peak Summer? Vajpayee's snap poll decision in 2004 responsible
April 23, 2019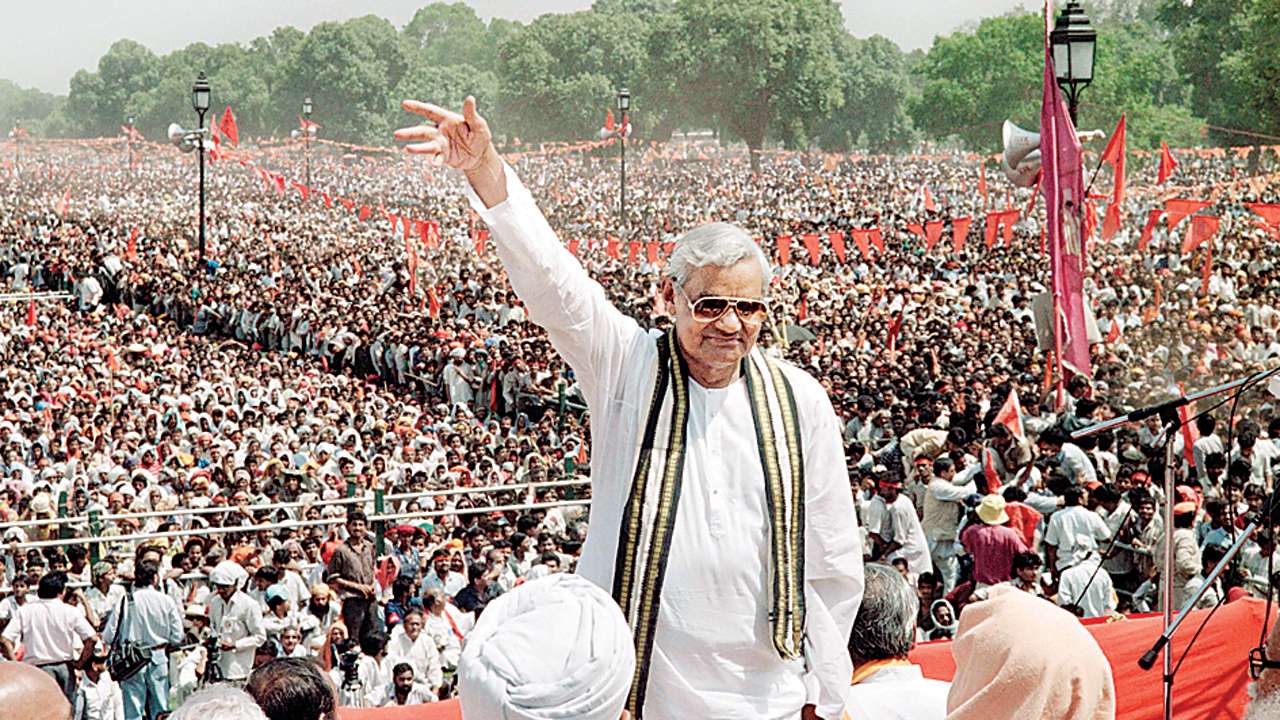 By Japan K Pathak
Gandhinagar: Leaders sweating in road shows, cadres attending rallies in open under scorching sun – these were the scenes during 20-day long Lok Sabha election 2019 campaign in Gujarat.
That is because the elections are taking place during peak summer.
But why Lok Sabha elections (2004, 2009, 2014 and now 2019) take place in summer?
Well that's due to then Prime Minister Atal Bihari Vajpayee's decision to go early to general elections in year 2004.
General elections of 2004 were to be held in the months of September-Octobe but due to victory of BJP in assembly polls of some key states, the Vajpayee government decided to go for early election in April.
The Lok Sabha elections that could be in September to September cycle and therefore in winters, shifted to April to April cycle and therefore in summer.
The cycle has been regular due to stable governments of Manmohan Singh and Narendra Modi.
It's worth noting that year 1999 general elections of Lok Sabha were held between 5 September and 3 October. In 1998 the elections were held in the month of February. There was no fix cycle/season for Lok Sabha elections due to mostly hung parliament in 1990s.
DeshGujarat