Pepsico withdraws cases against 9 more farmers in Gujarat, with this all the cases taken back
May 10, 2019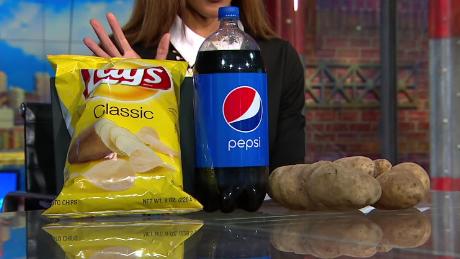 Ahmedabad : PepsiCo India Holdings Ltd, today withdrew cases against nine more farmers of Gujarat in connection with the alleged unauthorized farming of a variety of potato the multinational food and beverages company used for its popular lays brand of chips.
With this all the cases filed by farmers in Gujarat for similar reasons have been withdrawn. Earlier on May 6 the company had withdrawn cases against two farmers of Bansakantha district in the commercial court of Deesa.
Today the company withdrew cases against four farmers of Sabarkantha district filed in the commercial court of Ahmedabad and against five other farmers of Aravalli district filed in a commercial court in Modasa.
The company had filed cases against in all 11 farmers in Gujarat for alleged unauthorized farming of FC5 variety of potato. It had sought a compensation of Rs 1 crore from each one of them.
Later on opposition from various farmers right groups the company after talks with government had announced to take back the cases.
Farmers' advocate Anand Yagnik stated that rarely it happens that multinational companies withdraw suits against marginalized and downtrodden. These farmers are into subsistence farming and not commercial farming. This is a great victory of farmers also because of support they got from activists, lawyers and common men of India.
DeshGujarat