Exit polls give 23 to 26 seats to BJP in Gujarat
May 20, 2019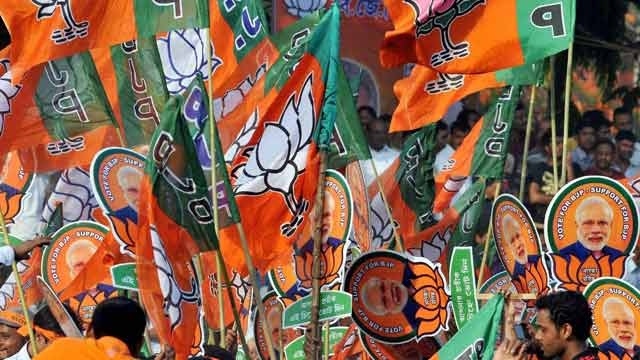 New Delhi:
Exit polls for the 2019 parliamentary elections by India Today – Axis My India predict that the ruling Bharatiya Janata Party (BJP) will bag all the seats in the state that sends 26 members to Parliament.
The poll suggests that the Congress would be fully decimated in the state.
News18 and some other channels gave 25 seats to BJP un Gujarat. The state has total 26 Lok Sabha seats. BJP had win all 26 seats in 2014 elections.
Times Now offers a slightly more sober assessment with the BJP winning 23 seats and the remaining going to the main opposition. According to this poll the BJP will garner a vote share in excess of 50 per cent while the Congress will likely get nearly 40 per cent of the votes.
Gujarat

NDA(BJP): whopping 59.3%
UPA(Congress) a distant second at 37.4%
Others:3.3%

CVoter projections

(Note:ideally exit polls are conducted by translating vote share in to seat numbers. For receiver, seat number is attractive; for pollster, vote share is holy & important) https://t.co/jg3sRW21Wt

— Japan K Pathak (@JapanPathak) May 20, 2019
DeshGujarat