Sensex rises to 1318.99 in a single day as exit polls indicate big win for Modi
May 20, 2019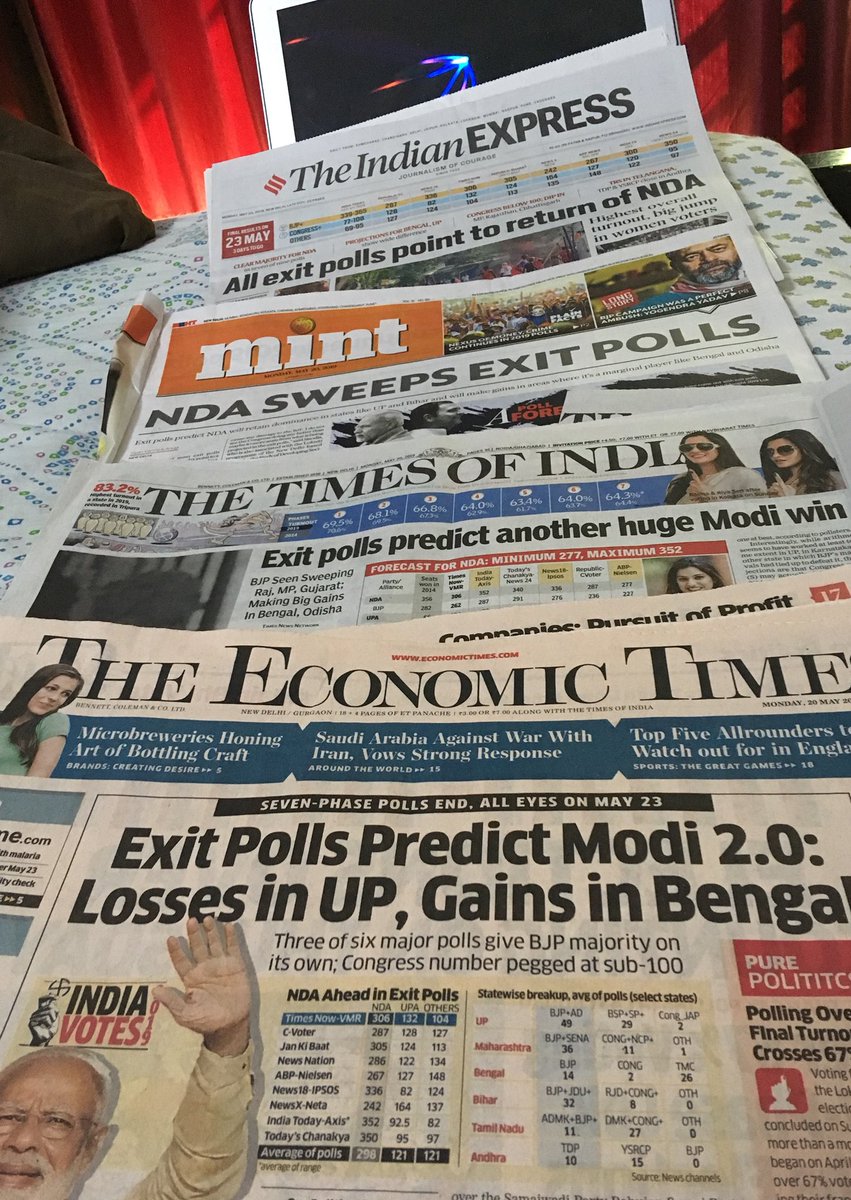 Mumbai: A day after all exit polls predicted victory for the ruling NDA with a comfortable majority, the rupee opened with gains of 86 paise or 1.22 per cent against the US Dollar. It was trading at 69.36 in the initial trading hour.
The benchmark Sensex at BSE and Nifty at the National Stock Exchange also jumped by 2.5 per cent. While the Sensex rose 1,318.99 points to hit 39,249.76, the Nifty gained 284 points to open at 11,691.
Stock market otherwise was going down for last few days.
This is for the first time in the history of stock market of India, where Sensex gains 1,318.99 points in a single day.