Coast Guard apprehends Pakistani fishing boat with 194 packets of narcotics off Gujarat coast
May 21, 2019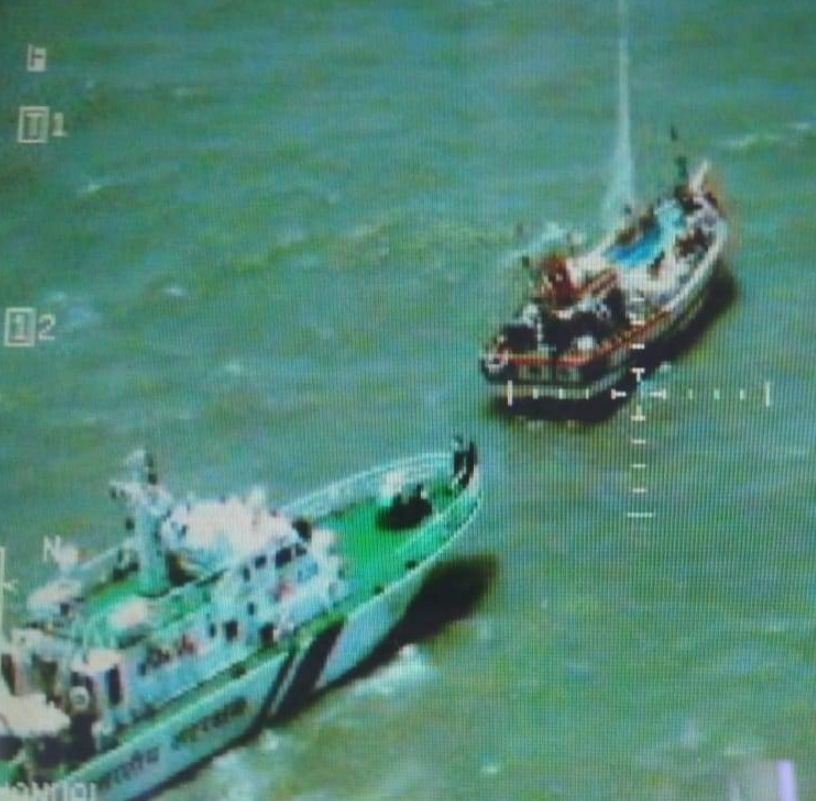 Gandhinagar: In yet another anti-smuggling operation based upon specific information from Directorate of Revenue Intelligence (DRI) and other intelligence agencies, Indian Coast Guard ship today intercepted and apprehended a Pakistani Fishing Boat Al-Madina off Jakhau, in Gujarat coast and on rummaging approx. 194 packets of suspicious substance suspected to be Heroin worth around Rs 400 to 500 crores have been recovered.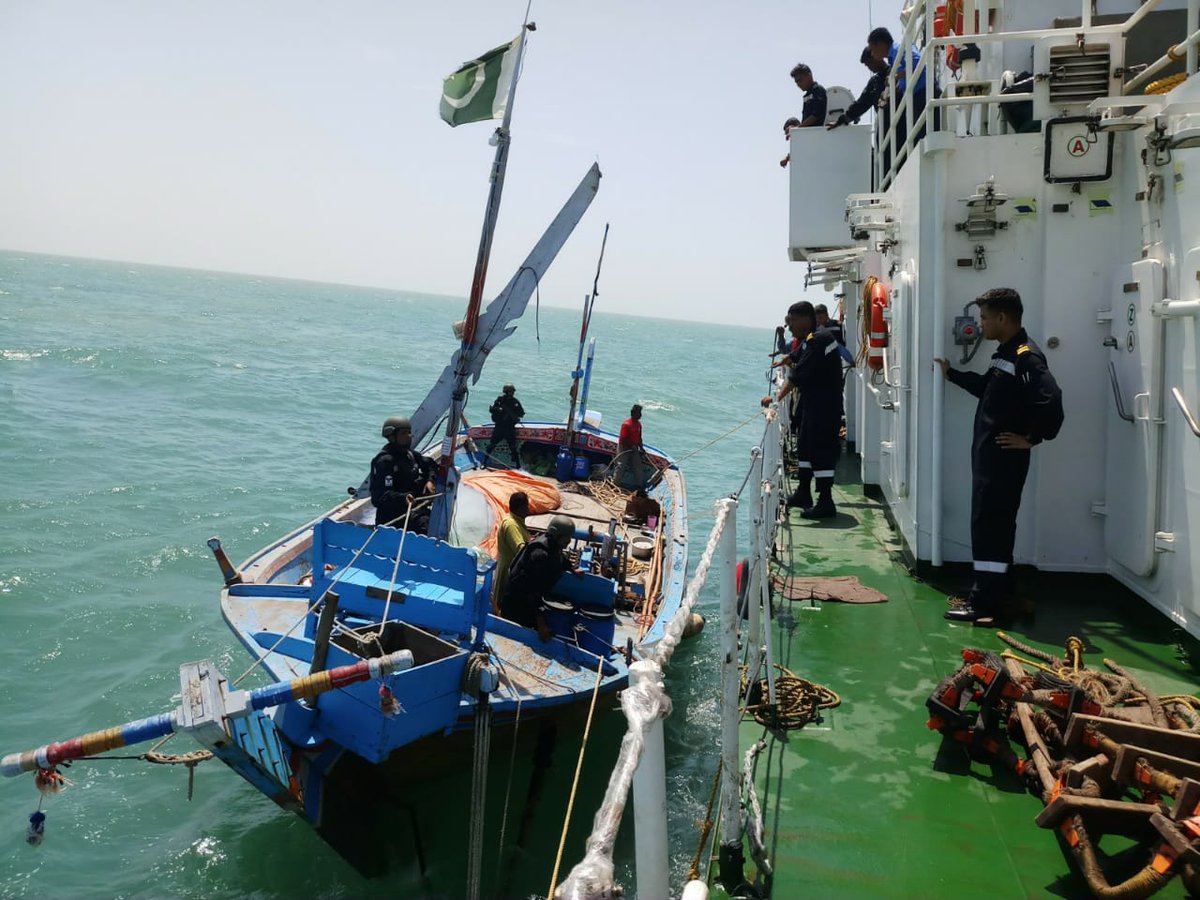 A defence spokesperson today said that it will be further verified by appropriate agencies through chemical analysis.
Further, rummaging of the boat will be undertaken during joint investigation and interrogation with other agencies.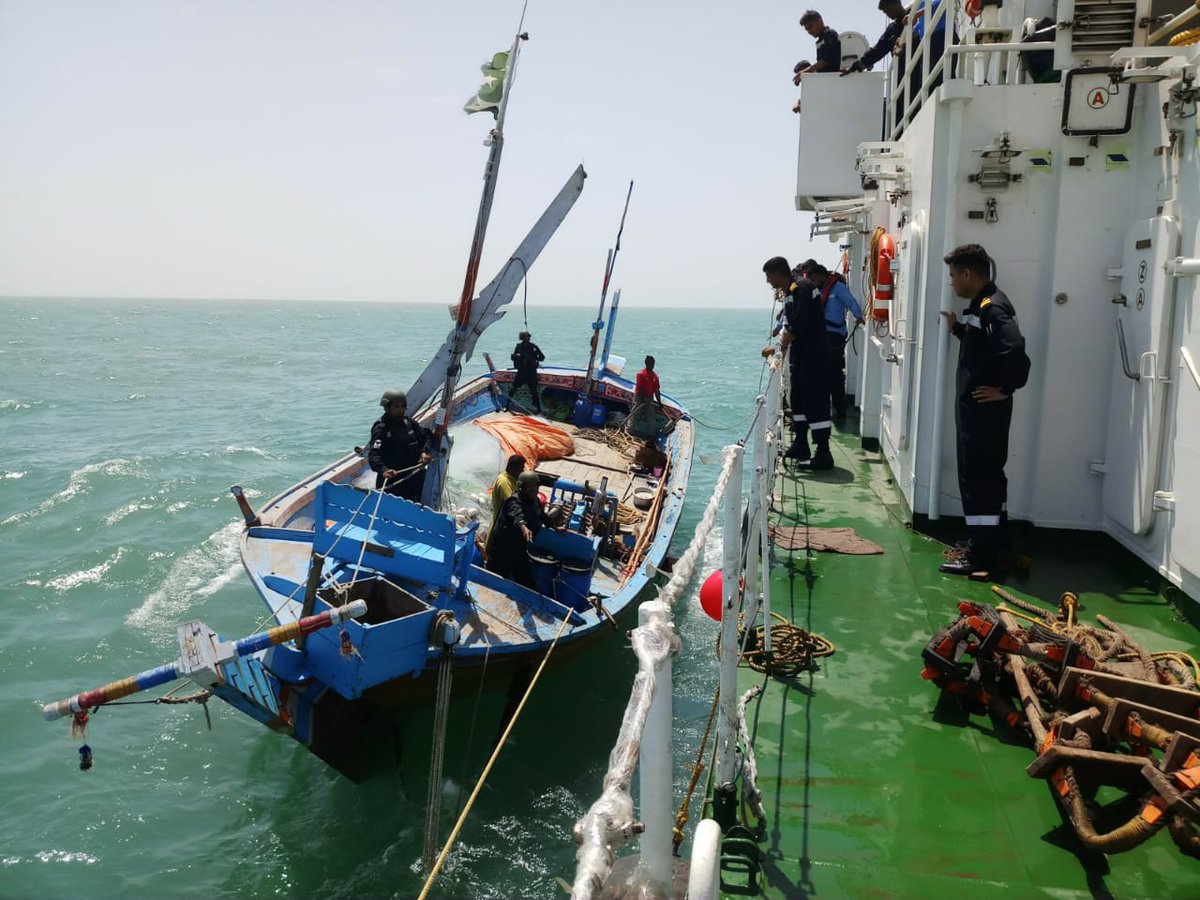 He said that at around 1900 hrs yesterday, Indian Coast Guard received Intelligence inputs that a Pakistani fishing boat is waiting near International Maritime Boundary Line to deliver narcotics to a receiver off Jakhau coast. Accordingly, ICGS which was in the patrolling area was diverted to intercept the suspected boat while maintaining secrecy of the operation. Also, two fast Interceptor Boats of ICG were deployed from nearby CG stations to augment the operation. Post maintaining clandestine presence in area, it was in the morning hours today when finally Coast Guard ship intercepted Pakistani Fishing Boat Al-Madina off Jakhau coast that did evasive maneuvers to avert getting apprehended.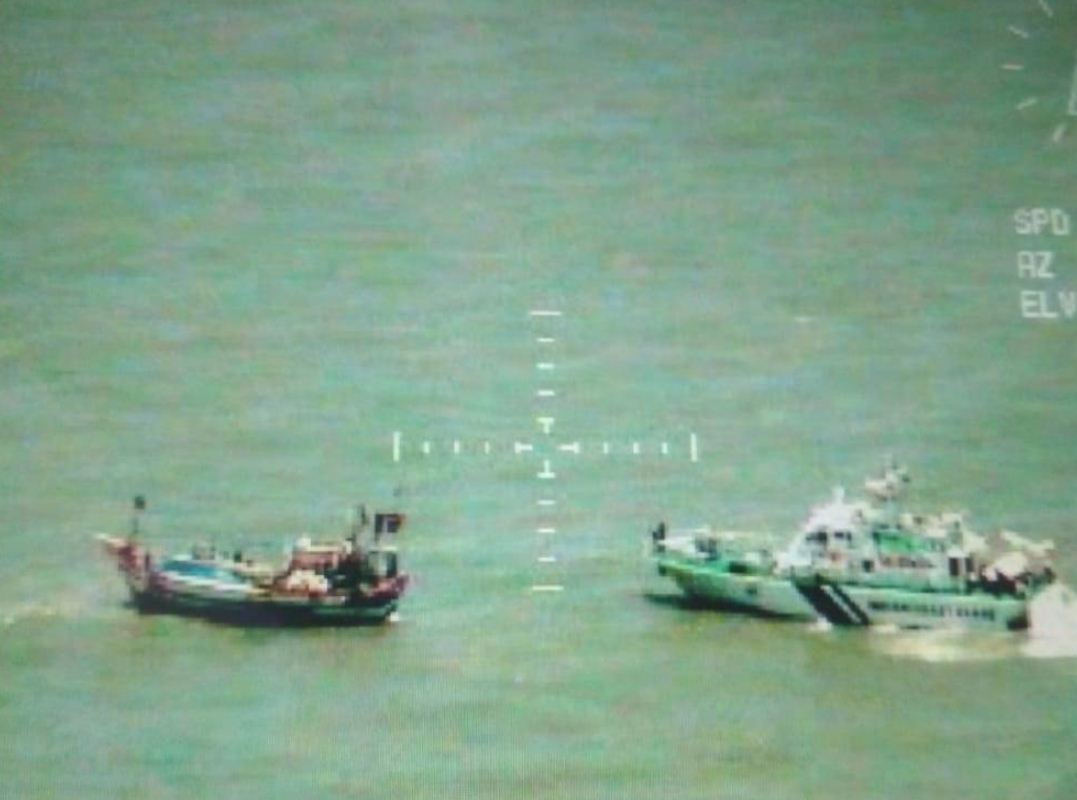 'The ICG Ship chased the foreign boat and succeeded in boarding and taking control of the situation in Indian waters despite rough sea conditions. Meanwhile
crew jettisoned/threw the bags containing the suspicious material in the water. However, the Coast Guard ships boarding party took Pakistani crew in its custody and managed to retrieve 07 bags from water. Preliminary testing of one of the packets by a drug detection kit, the material revealed to be likely Narcotics. The approximate cost of seized Narcotics is 400-500 Cr which will depend proportionately on purity of the narcotics which will be tested later. The rummaging of boat is in progress. The Pakistani boat will be taken either to Jakhau or other CG station for further interrogation of crew, rummaging by all other law enforcement and Intelligence agencies and further take legal action.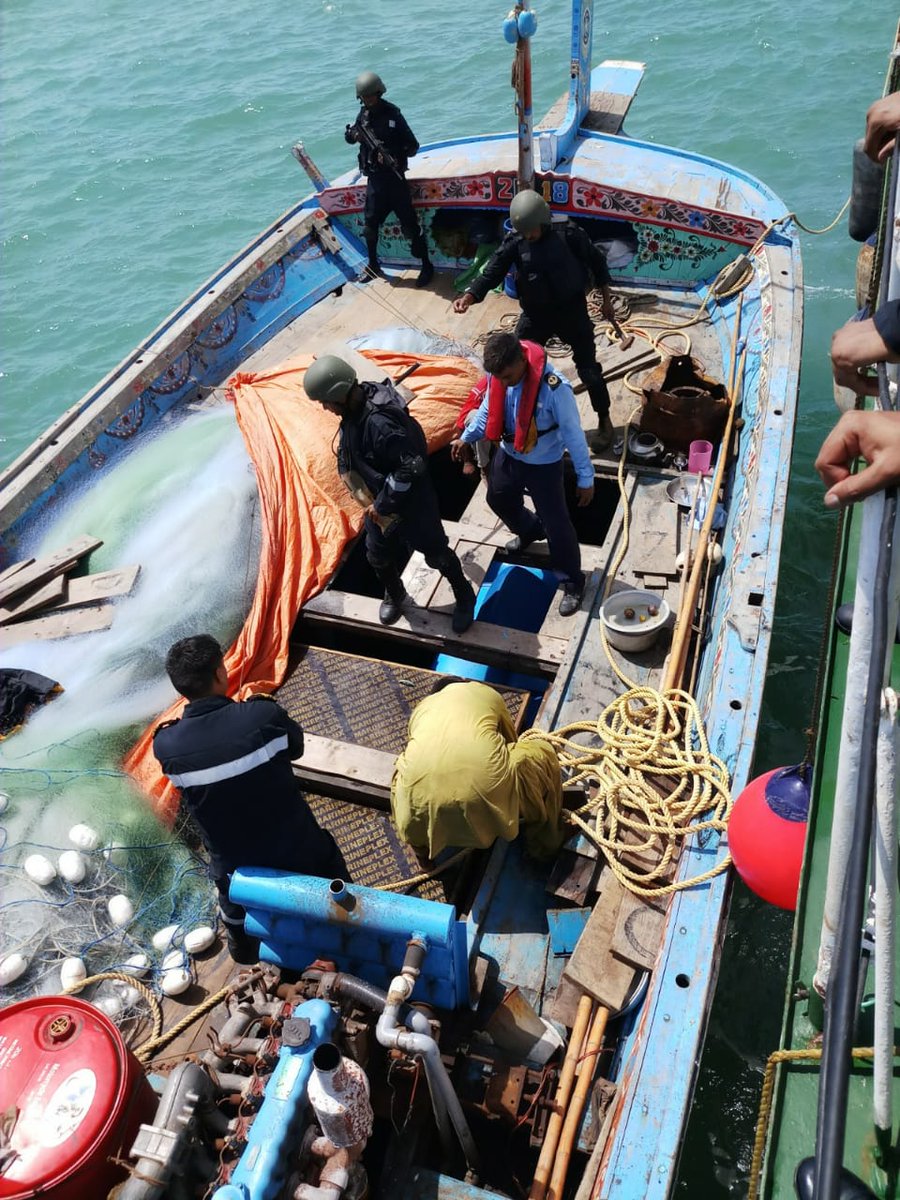 Earlier in March this year, 100 kg of Heroine was seized in a joint operation by Indian Coast Guard with ATS, Ahmedabad based upon input off Porbandar coast. This is the second incidence in this year when ICG has seized such a large quantity of Heroin from the coast of Gujarat.
DeshGujarat