Leader of Opposition Paresh Dhanani terms those who voted for Modi as fools
May 22, 2019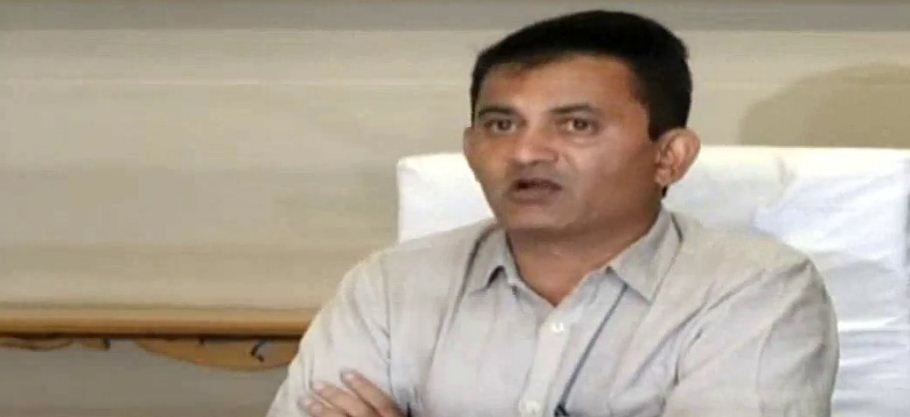 Gandhinagar: As exit polls were in favor of BJP, the leader of opposition in the Gujarat Assembly and Amreli Lok Sabha seat candidate Paresh Dhanani in a controvercial tweet said foolish ones might have voted for Modiji.
Dhanani thus termed those who voted for Modi as foolish persons.
Dhanani in his Gujarati tweet further said that the innocent people of this country might have carried away by poisonous trend of hypocrite nationalism. Dhanani in his tweet also linked the polling trends with satta bating market and called it government conspiracy.
Replying Dhanani's tweet, Gujarat BJP chief Jitubhai Vaghani said Dhanani had insulted the people of country. Dhanani has displayed his greater foolishness by calling the people of this country fools. Shocked by defeat, he has lost his mental balanc. Congress leaders could land at mental hospital after the results are out.
""આંધળુકિયો દાવો""

શું સમસ્યાઓને કોરાણે મૂકીને મૂર્ખાઓ
એજ "મોદીજી"ને મત આપ્યા હશે કે
પછી "દંભી રાષ્ટ્રવાદ"ના ઝેરી વલણમા
દેશની ભોળી પ્રજા દોરવાઈ ગઈ હશે.?

નહીંતર પછી,

""સટ્ટા બજાર""ના શરૂઆતી વલણોને
સરભર કરવાના સરકારી કાવતરાંનો શું
હજુયે સામાન્ય માણસ ભોગ બનશે..?

@આગોતરું પરીણામ.

— Paresh Dhanani (@paresh_dhanani) May 20, 2019