Upto 20,000 citizens to participate in 5-day long mega movement to clean river Sabarmati: AMC
June 04, 2019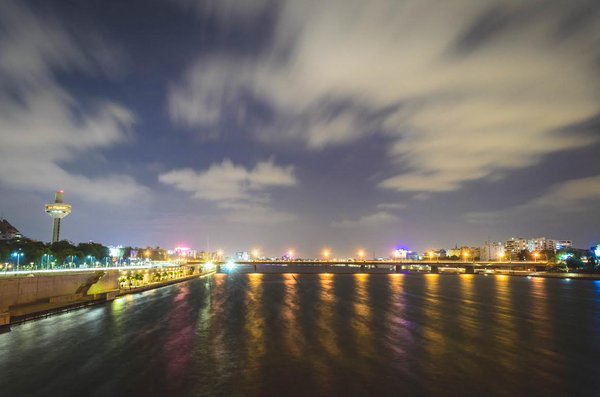 Ahmedabad: Amdavad Municipal Corporation (AMC) expects to involve upto 20,000 citizens in river Sabarmati cleaning drive during 5-9 May, city municipal commissioner Vijay Nehra said today in a press conference.
'The AMC is launching Swachch Sabarmati Maha Abhiyan (clean Sabarmati mega movement) tomorrow. We wanted to clean river Sabarmati with involvement of people. Initially we thought, 200-300 citizens would respond to our call for volunteering, but in last seven to ten days we have attracted response from 10,000 to 20,000 people who are willing to participate in river cleaning drive. Initially we had planned to involve people's participation for just June 5 but now we have extended the programme. The drive will continue till June 9. We have contacted religious, social and industrial organizations and associations and invited them to participate. We have done micro planning and made arrangements to deploy sufficient equipment and machinery,' Nehra said.
He further said, 'On the first day (June 5), the cleaning drive will take place between Subhash bridge and Dadhichi bridge. We will set up ten points in this stretch to offer drinking water, butter milk and medical help. The drive will be kicked off by Chief Minister Vijay Rupani near Gandhi Ashram.'
'The drive will continue on June 6 between Subhash bridge and Indira bridge, on June 7 between Dadhichi bridge and Gandhi bridge, on June 8 between Gandhi bridge and Vivekanand bridge and on June 9 between Vivekanand bridge and Ambedkar bridge,' Nehra said.
Nehra said the cleaning drive started with flushing out existing water in river Sabarmati to downstream area by opening the gates of Vasna barrage and also by deploying heavy duty pumps and use of 'bak nali' method in order to remove dead water. The AMC also diverted waste water lines and prevented dumping of waste/drainage liquid in river Sabarmati on permanent basis. Garbage collection drive is final phase of Swachch Sabarmati Maha Abhiyan which marks 150 anniversary year of Mahatma Gandhi.
Upto 20,000 citizens expected to participate in a 5-day long mega movement starting tomorrow to clean the river Sabarmati: AMC https://t.co/FUylOvsn4I pic.twitter.com/Ep1U3xh9NU

— DeshGujarat (@DeshGujarat) June 4, 2019
Size of works and targets according to AMC:
– 178.5 MLD drainage water which was dumped in river Sabarmati through 14 outlets has been diverted to pumping stations and inflow is reduced to 4.25 MLD at present
– 250 tonne waste collection from rive bed
– Release of 60 MLD treated water through Jal Vihar STP plant
– Creation of 6 new STP plants at a cost of Rs. 350 crore to release about 325 MLD treated water to river Sabarmati
DeshGujarat