Amid anxious wait for 'delayed' monsoon, live storage in Sardar Sarovar Narmada dam in Gujarat increasing
June 06, 2019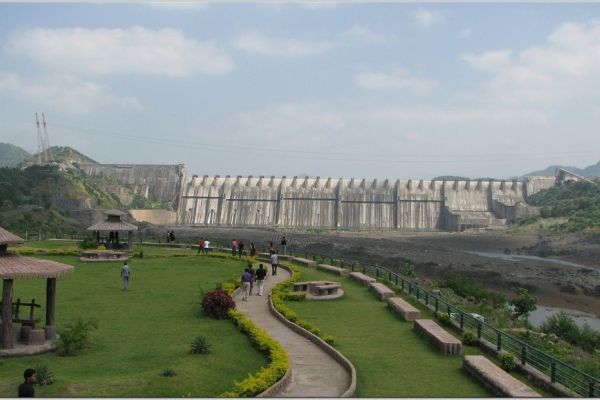 Vadodara: Amid anxious wait for 'delayed' monsoon all over the country, the water level of Sardar Sarovar Narmada dam which is the lifeline of water supply in Gujarat, is seeing rise again.
The live storage has seen a marginal rise of 14.5 million cubic meter (MCM) in last four days has reached 1268.73 MCM at 1 pm today. The inflow at 5073 cusec was also more than the outflow at 4675 cusec today.
The water level in the reservoir of the dam on river Narmada situated in Kevadiya in Narmada district in central Gujarat was also almost stable or rising in last four days. The increase in the total live storage capacity in just four days during summer period was a real good news for water-scarce Gujarat.
According to the official data provided by the Narmada flood control unit in Vadodara, the water level at 1 pm today has increased to 120.28 meters due to increase in inflow after running of hydel power generation units at IndiraSagar dam in neighboring Madhya Pradesh. The huge reservoir has gross capacity (live +dead level) of 9460 MCM including full live capacity (at new highest level or overflow mark of 138.68 m) of 5760 MCM.
An official of the SSNNL said that there was enough water in the dam for meeting the drinking and other domestic needs of the over 3 crore people of around 167 towns and more than 10000 villages that depend on our water supply till the arrival of next monsoon even if it is delayed by a month.
Notably, the dam's main power plant ie river bed one houses six 200 MW Francis pump-turbines to generate electricity and include a pumped-storage capability. Additionally, a power plant on the intake for the main canal ie canal bed contains five 50 MW Kaplan turbine-generators. The total installed capacity of the power facilities is 1,450 MW.
The overflow mark of the dam has been raised from 121.92 to 138.48 after the installation and closure of 30 sluice gates in 2017.
The official said that due to better availability of water one of the canal bed hydel units was running to produce electricity.
DeshGujarat