Gujarat CM inaugurates latest ambulance, high tech monitoring centre and wireless surveillance cell for conservation of Lions at Gir
June 11, 2019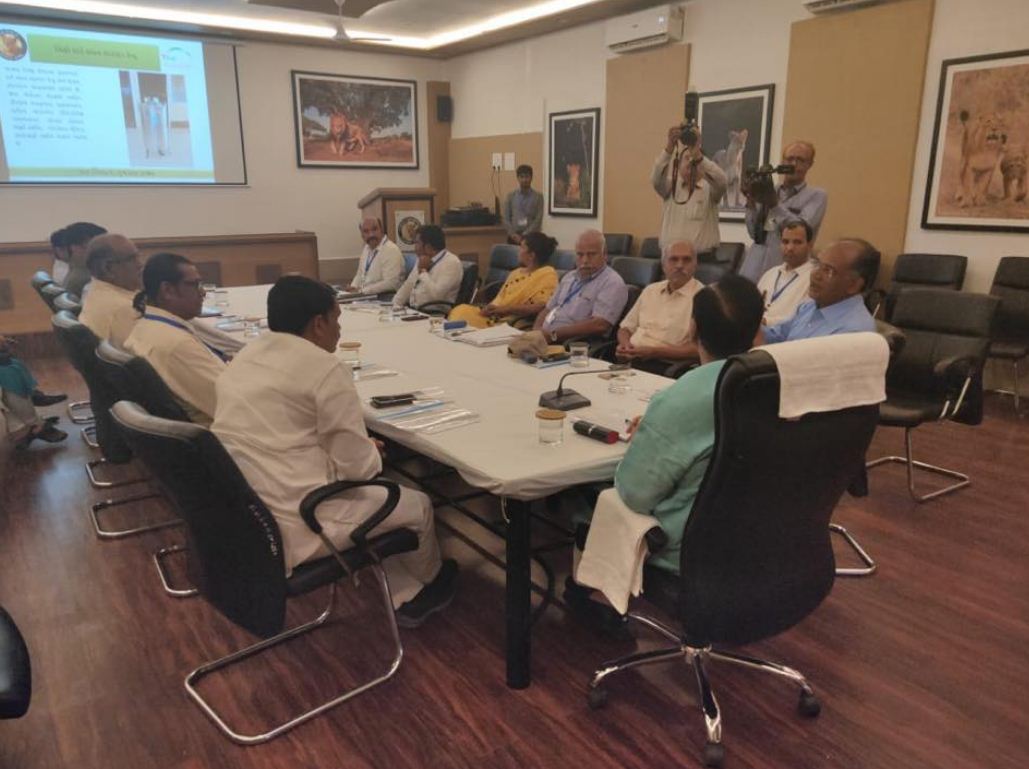 Gandhinagar: Gujarat Chief Minister today flagged off a latest Ambulance van for medical care of Asiatic lions in Gir sanctuary.
The Chief Minister also visited Sasan Animal Care and Rescue Centre. He said the State government is determined for conservation of lions. He said as many as 30 lions of Gujarat will roar in other states under the Animal Exchange Progamme against which 142 rare animals will come to Gujarat.
Rupani inaugurated a Gir High Tech Monitoring Centre which is equipped with the world class technology to monitor each lion of Gir jungle and surrounding areas from a single place. Monitoring of 150 Gypsy vehicles that take tourists to jungle will also be carried out through this centre by using GPS technology. Monitoring unit will have 'forest vehicle surveillance system', 'safari Gypsy surveillance system', 'Radio telemetry monitoring cell' and 'check post surveillance system(via cordless CCTV)'.
Rupani also inaugurated the 'Gir Wireless Surveillance Cell' through which the locations of all forest staffers on duty in Gir will be available using digital wireless. Necessary orders will also be relayed and exchanged through this system in quick manner.
Forest department staffers are to get 1,000 tablets by the government. Some tablets were distributed by Chief Minister today as a token start.
Rupani directed forest officials to complete the works that are to be implemented under Rs. 350 crore package for lion conservation and protection. Rupani also asked forest officials to make arrangement of proper van for tourists in Ambardi lion park. He also directed officials for better facilities at Sinh Sadan stay facility.
Forest department officials gave presentation to Chief Minister on the works that are under implementation under Rs. 350 crore special package for Asiatic Lions. The works include a hospital for lions, latest treatment centre, research centre, monitoring through drones, monitoring through radio collars, latest ambulance van for lions, quarantine centre, creation of Shetrunji division of forest department, training of staffers, betterment of rescue centre, animal exchange programme, creation of veterinary cadre, ICU care centre, vaccination etc.
DeshGujarat