Highlights of Revenue Secretary's briefing on preparedness for Vayu cyclone
June 12, 2019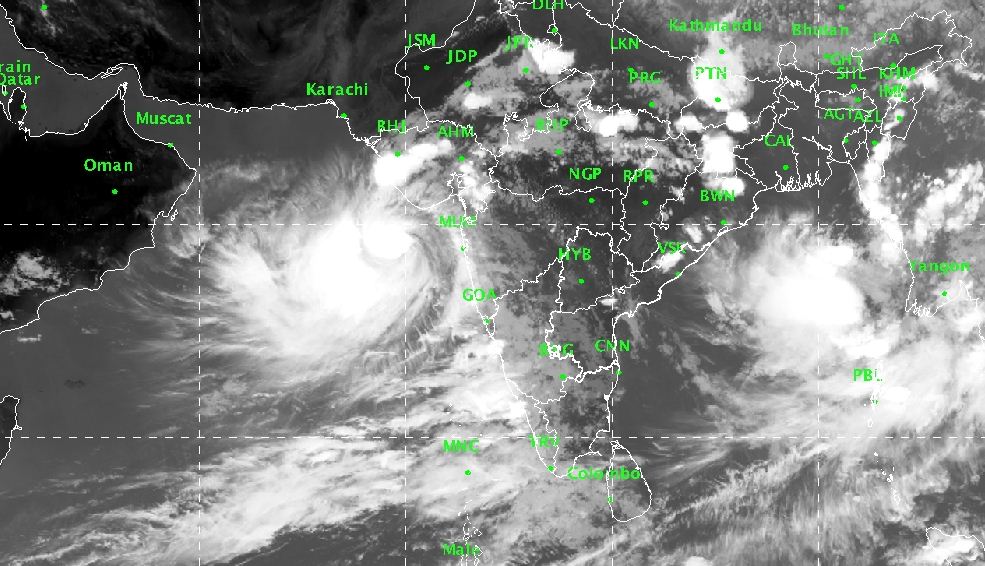 Gandhinagar: Following are the highlights of 5.00 pm media briefing by Revenue Secretary Pankaj Kumar who is leading the preparedness against Vayu cyclone at State Emergency Centre:
– So far 2,15,000 are shifted to 2,000 safer places from more than 500 villages.
-Union Home Secretary reviewed the situation via video conference with State government official.
– Police patrolling and combing operation will go on from the evening to check whether someone is left in vulnerable areas.
– As per IMD forecast, Vayu cyclone is 280 km south from Veraval.
– 36 teams of NDRF plus 11 additional teams that have arrived are to be deployed. 9 team of SDRF team (each team consists 90-100 persons) are also deployed. 11 column of Army is deployed (one in each district), 2 companies of BSF in Kutch, 14 companies of SRP and 300 marine commandos are deployed.
– 9 helicopters of Indian Air Force are deployed at strategic places at Jamnagar, Vadodara and Ahmedabad.
– More than 10,000 tourists were shifted from Dwarka, Porbandar, Somnath. Appeal has been issued to stay at home during 13-14 because the cyclone will stay in Gujarat region after land fall during this time.
– A meeting was held with telecom operators. If network of one company is affected, the other company will extend its network.
– Power minister has made arrangement for restoration of power in war foot basis.
– Dangerous hoardings are pulled down.
– Port operations are suspended.
– 80 teams of R&B with 31 dumpers, 200 JCBs, tractors, tree cutter are deployed with forest and PGVCL teams to open the road blocks.
– High pressure dewatering pumps are also deployed in large number against possible water logging.
DeshGujarat