In the wake of cyclone VAYU, two Shikhar Dhwajas put over world-famous Dwarkadheesh temple
June 13, 2019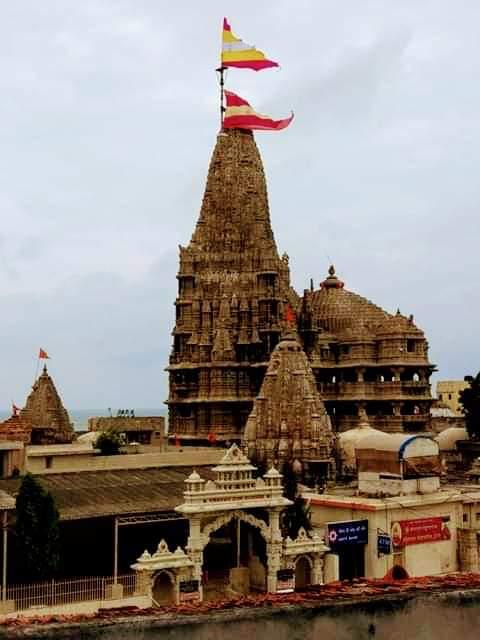 Dwarka: In the wake of approaching cyclonic storm VAYU, Perhaps first time in the history of the world famous Jagat temple of lord Dwarkadheesh here, two mast flags (shikhar dhhwaj) have been put in place.
A priest of the ancient temple, which was among the four top most pilgrimage places for Hindus, today said that two flags were put on the shikhar of the temple because of the strong winds caused by the approaching cyclone.
'It is first time in my life time that I am seeing two flags on the mast of the temple,' he said.
He said that the step was taken on the instructions of the temple administration. The strong wind which was at time gusting up to 70 to 80 kms it was not possible to bring down the flag already hoisted on top & so second flag was hoisted below it.
Notably, the temple was situated on the sea-shore in which high waves were rising due to the approaching cyclone.
DeshGujarat