Vayu has neither weakened, nor changed its direction, it will start showing impact from 8 am, touch the land between 2-3 pm: Rupani
June 13, 2019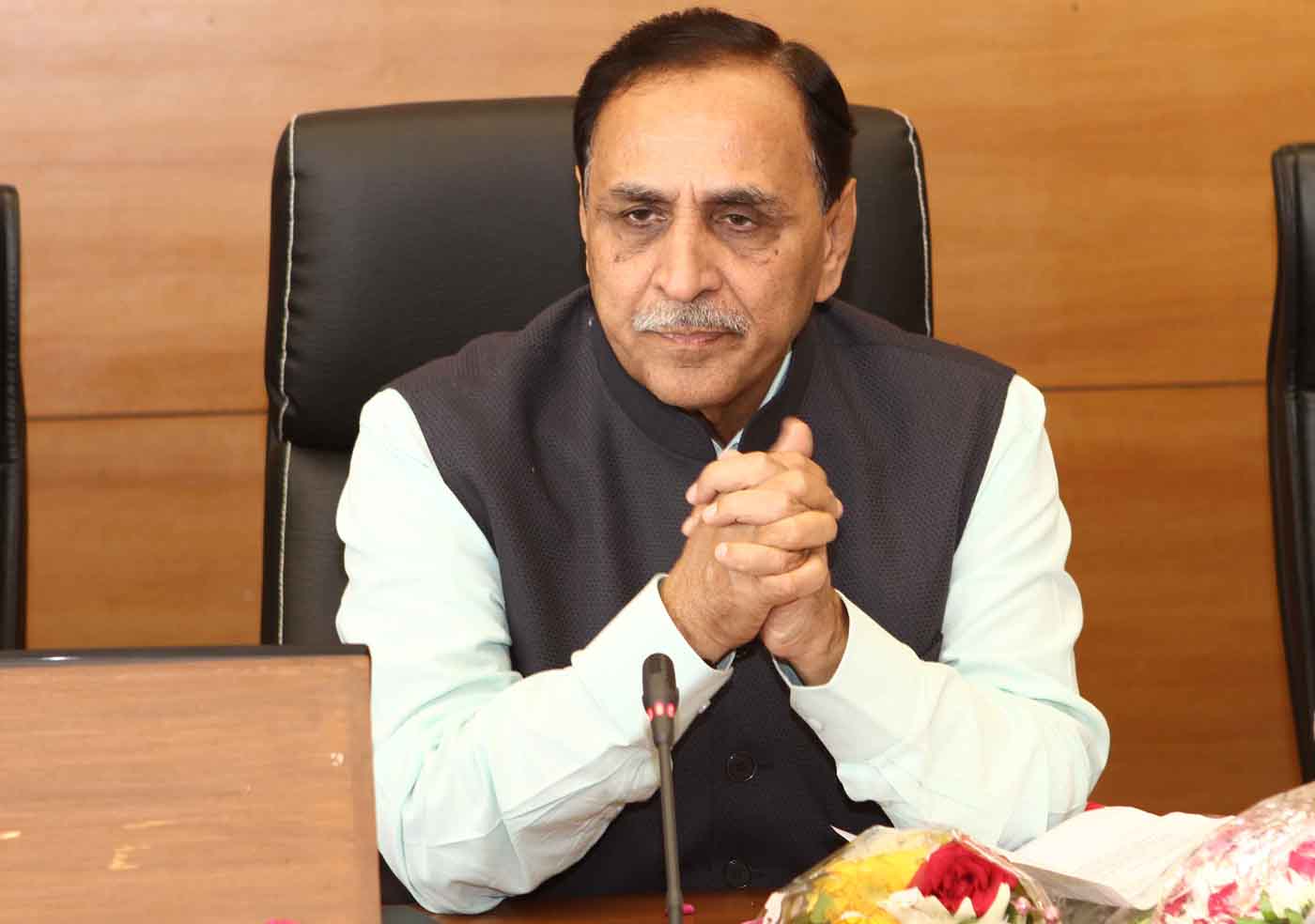 Gandhinagar: Gujarat Chief Minister Vijay Rupani during his pre-midnight visit to State Emergency Cenre in Gandhingar said more than 2.75 lakh people from vulnerable areas are shifted to safer places so far. A night-long combing/patrolling operation is underway to spot those who are left in low lying areas so that they too can be shifted to safer places.
Rupani said Cyclone will start showing its impact from 8 am in the morning and touch the land between 2-3 pm as per forecast.
Rupani said 57 talukas in the State have witnessed rainfall. Current in sea is above normal level at all locations. An incident of sea water breaking a protection wall has been noticed in rural Porbandar. We are building it again for which Hitachi machine has been moved. In another incident, Sea water entered a village of Sutrapada.
In reply to a question, Rupani clarified that neither direction of Vayu cyclone had changed nor it intensity. Just a difference was that earlier the cyclone was to make landfall between Mahuva and Veraval, now it was going to make landfall between Veraval and Dwarka.
Rupani said the Prime Minister and Union Home Minister were constantly in touch with the State and offering all help.
Rupani said the intensity of cyclone in case of recent Odisha cyclone and one in Gujarat remain same. However Odisha is entirely a coastal state while Gujarat has large inland areas too.
DeshGujarat