Cyclone VAYU to take recurve and return to hit Gujarat coast on June 17-18 but in quite weakened strength
June 14, 2019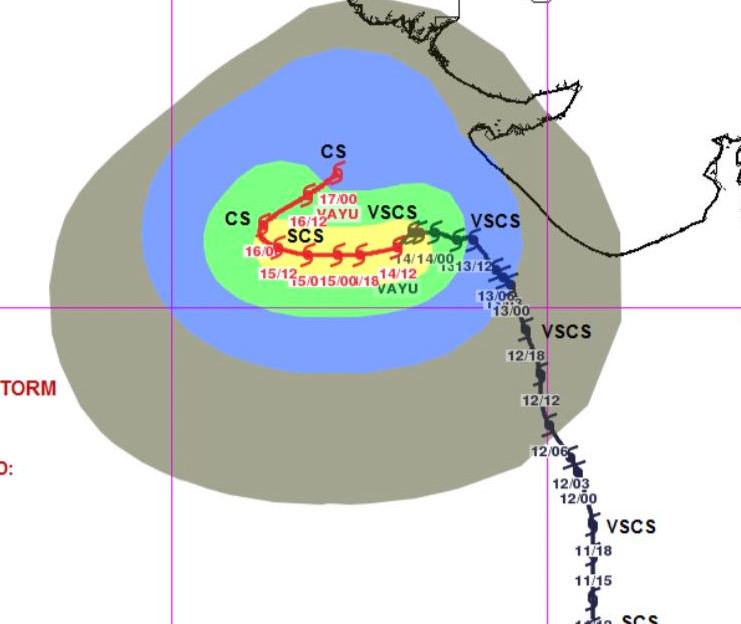 Gandhinagar: Cyclone VAYU to take recurve and return to hit Gujarat coast on June 17 or 18
The cyclonic storm VAYU which was going away from Gujarat coast is likely to take a recurve after 48 hours and return towards the state to hit the Kutch coast on June 17 or 18.
According to an official release it would be return to hit Kutch coast with less intensity.
ACS Revenue Pankaj Kumar said it would return as a cyclonic storm of lesser intensity or deep depression.
He said that there should not be any fear about it. The state government is keeping a close watch on it.
Meteophile (France) latest GFS model East > West, West > East (weakened one) pic.twitter.com/UUgMTDsd3o

— Japan K Pathak (@JapanPathak) June 13, 2019
1. Vayu cyclone slowing,
2. Turning back to North East in the weekend and
3. Weakening and returning to Gujarat late Sunday into Monday
DeshGujarat