Crocodile in temple in central Gujarat, devotees worship it as mother goddess's vehicle
June 23, 2019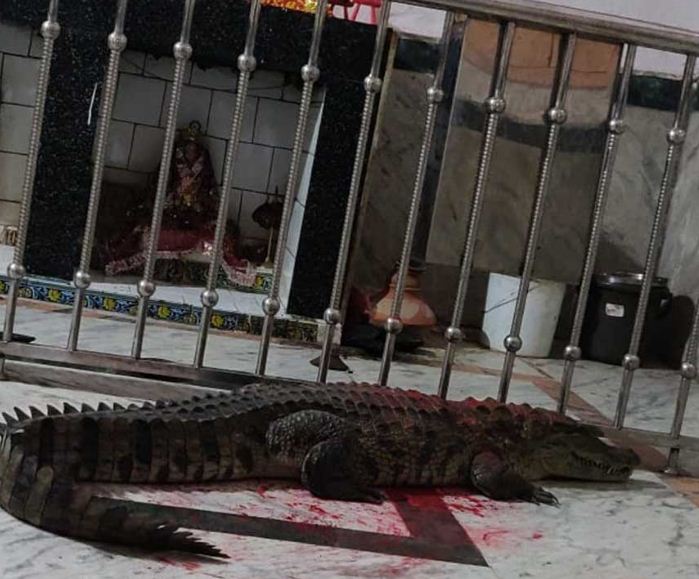 By our correspondent, Lunavada: A bizarre incident of puja of a live crocodile in a temple in central Gujarat was witnessed last evening.
In fact the crocodile had somehow crept in to the Khodiyar mata temple in Khothamba palla village in Mahisagar district last evening. When devotees noticed it, they started saying that it has come here for the protection of the temple where an incident of theft had taken place two days ago.
Incidentally, crocodile or magar is deemed as the vehicle of Khodiyar maa the main deity of the temple. Some locals said that the mother goddess herself has sent it for the protection of the temple.
Devotees started offering puja to the reptile also. They threw vermilion, colour and flowers on it. Later the forest team arrived at the scene and was trying to rescue it and put it back in a pond.
DeshGujarat