66 talukas of 19 districts see rain in last 24 hours, Kathlal maximum 75mm, Ahmedabad sees average 25 mm during late night to early morning showers
June 24, 2019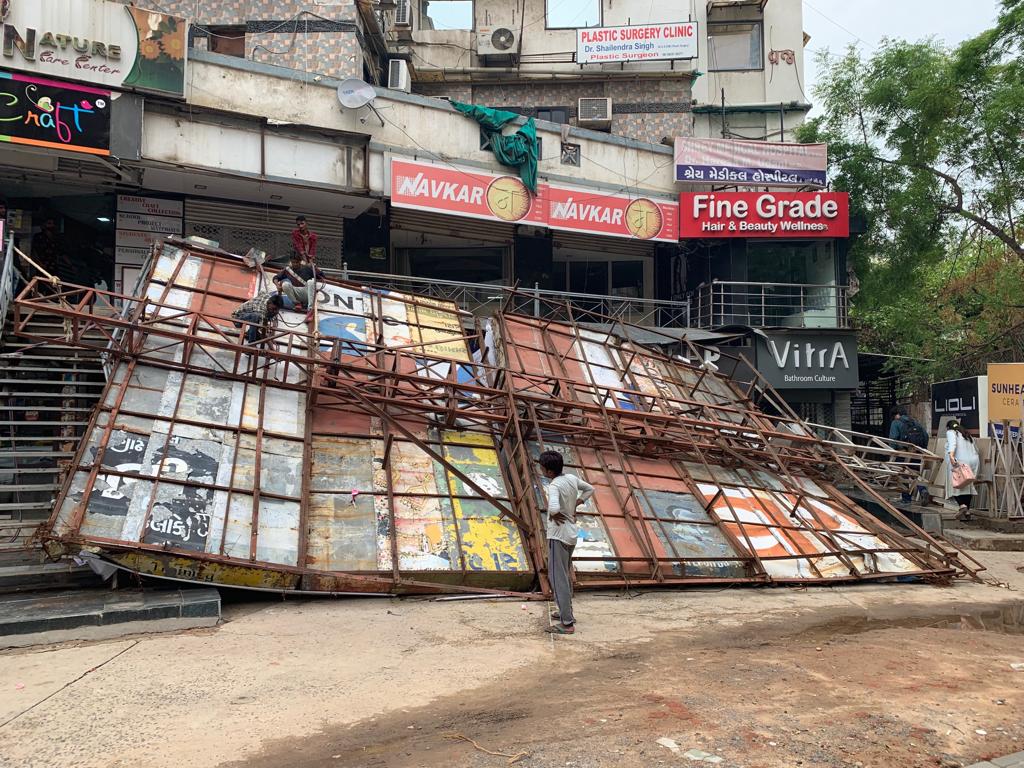 By staff writer, Gandhinagar:Altogether 66 taluka of 19 of the 33 district saw light to heavy rain Gujarat during the last 24 hours.
Kathlal taluka in Kheda received the maximum of 75 mm.
Ahmedabad city also saw 25 mm or around an inch of average rain during late night to early morning showers that started with gusty winds. Over a dozen trees fell down and water logging happened in several areas. In other parts of the state also such incidents took place.
Met has predicted more rains today and a possible entry of monsoon from South Gujarat today where in some parts rain is happening since early morning.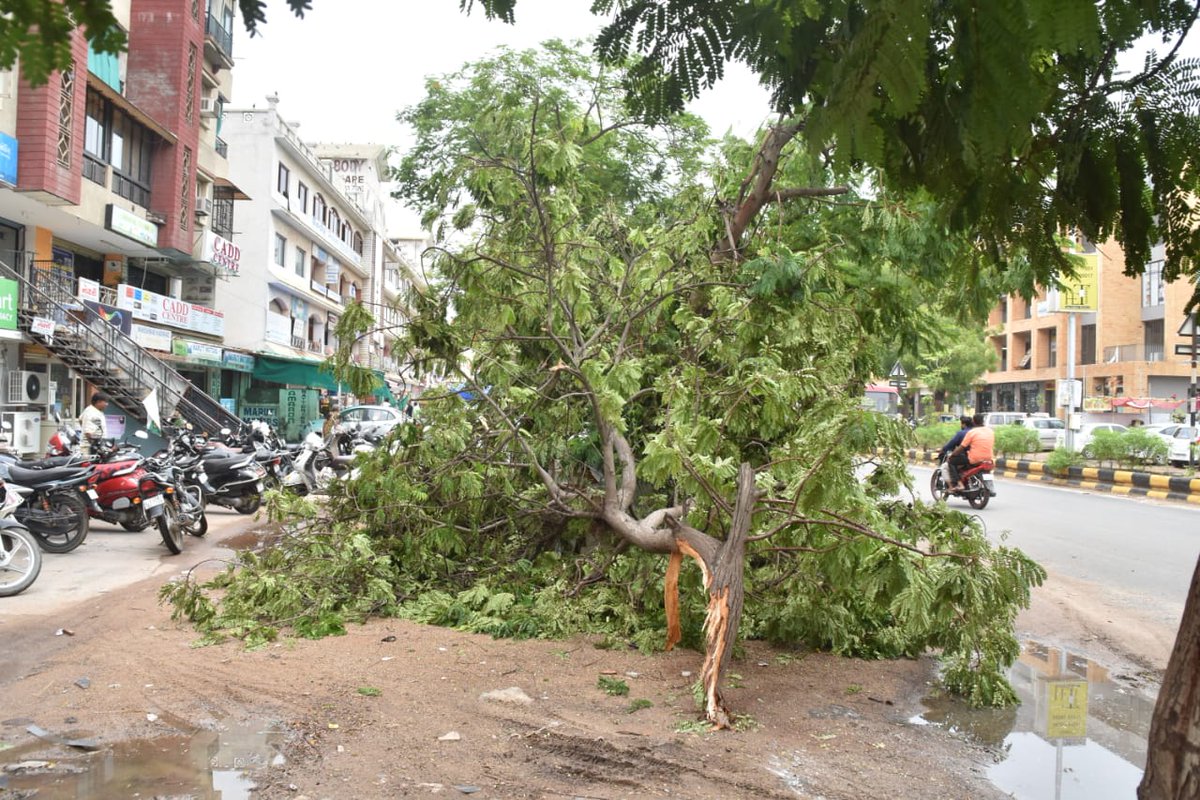 A met official said that the rain that has happened in the last 24 hours was most likely not monsoon but pre monsoon affair. It would be analyzed by noon today and then proper announcement would be made.
With this the average rain in the state has become 6.18%. Region wise it is 10.24% for north Gujarat, 10.58% in Saurashtra, 2.27% in Kutch, 2.15% in South Gujarat and 4% east central Gujarat.
DeshGujarat