Around 150 students of School in Surat rescued during fire in a nearby factory
June 25, 2019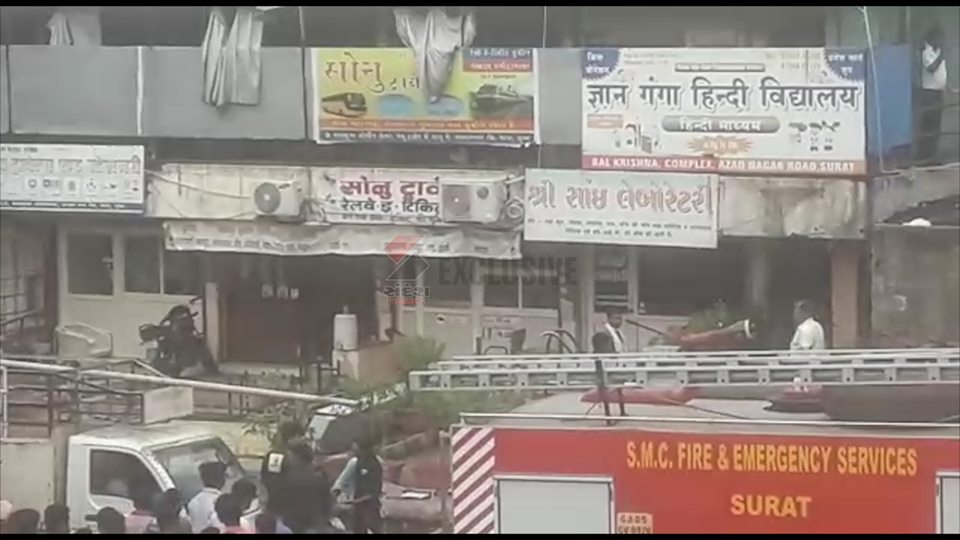 Surat: The around 150 odd students of a school in Bhatar road locality of Surat city were today taken out safely and the school was sealed for alleged violation of fire safety norms following a fire in a plastic goods making factory in the same building.
The fire on the lower floors of the building broke out in the afternoon and was later doused by the fire fighters of Surat Municipal Corporation (SMC) in around an hour. The reason behind the fire was not yet known.
The students in Gyanganga Hindi School being run on the first floor of the same building were rescued safely during the operation. But the school was later sealed by the SMC for the want of proper fire safety measures.
Education Minister Bhupendra Chudasama said that the whole matter was being investigated. The state government has ordered a probe in to it.
Meanwhile, the plastic goods factory in which the fire had broken out reportedly belonged to a BJP corporator.
Notably, the city had seen a major fire in an art designing studio cum tuition classes recently in which more than 20 students had died. Prior to that a fire in a coaching classes had also claimed a few lives.