External Affairs Minister S Jaishankar and Jugal Thakor file nomination as BJP candidates on two Rajya Sabha seats of Gujarat for bye-poll
June 25, 2019
Gandhinagar: External Affairs minister S.Jaishankar and Jugalji Thakor (Lokhandwala) today filed nominations as ruling BJP candidate for the bye-poll on two Rajyasabha seats of Gujarat.
The seats went vacant following resignations of union ministers Amit Shah and Smriti Irani. Both offered their resignations after their election to Lok Sabha in recently concluded general election.
S. Jaishankar a former foreign secretary of India joined ruling BJP formally yesterday, a month after taking oath as minister and a day before the last date of filing nomination for Rajya Sabha seat.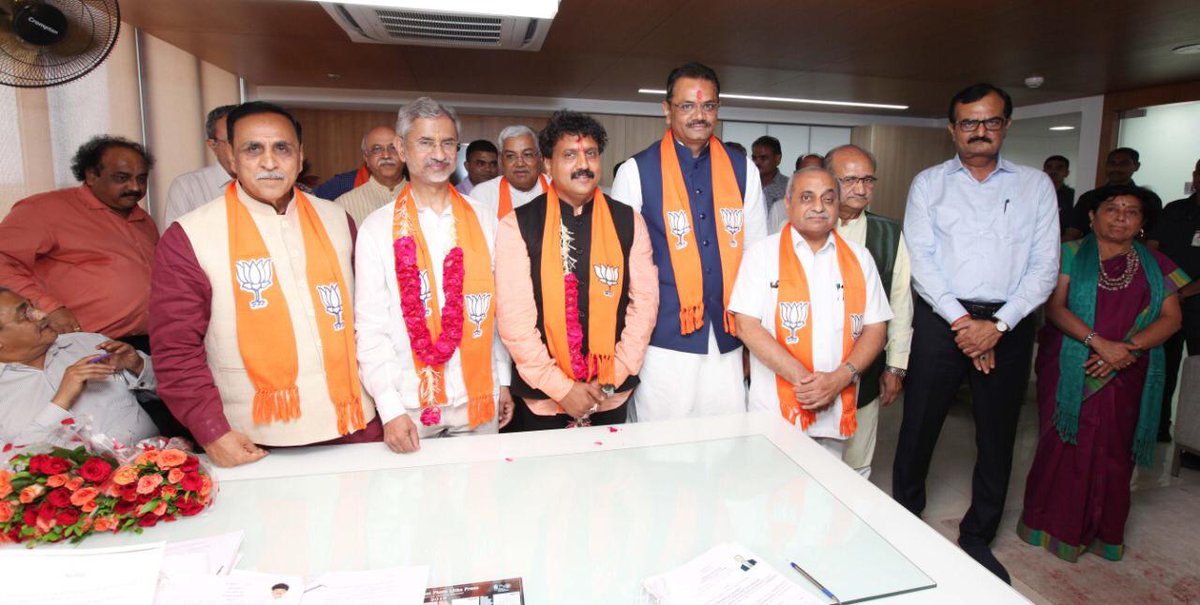 Both the candidates filled the forms and submitted the papers to the Returning Officer cum Deputy Secretary of the Gujarat Legislature Secretariat C B Pandya in his office in the legislative assembly premises here.
CM Vijay Rupani, DyCM Nitin Patel, BJP Gujarat president Jeetu Vaghani and various ministers including Bhupendra Chudasama, R C Faldu, Saurabh Patel were also present on the occasion.
The two BJP candidates have filed the nomination on a day when the Supreme Court has refused to interfere in the election on the Congress plea objecting to holding the two election on the same date but separately.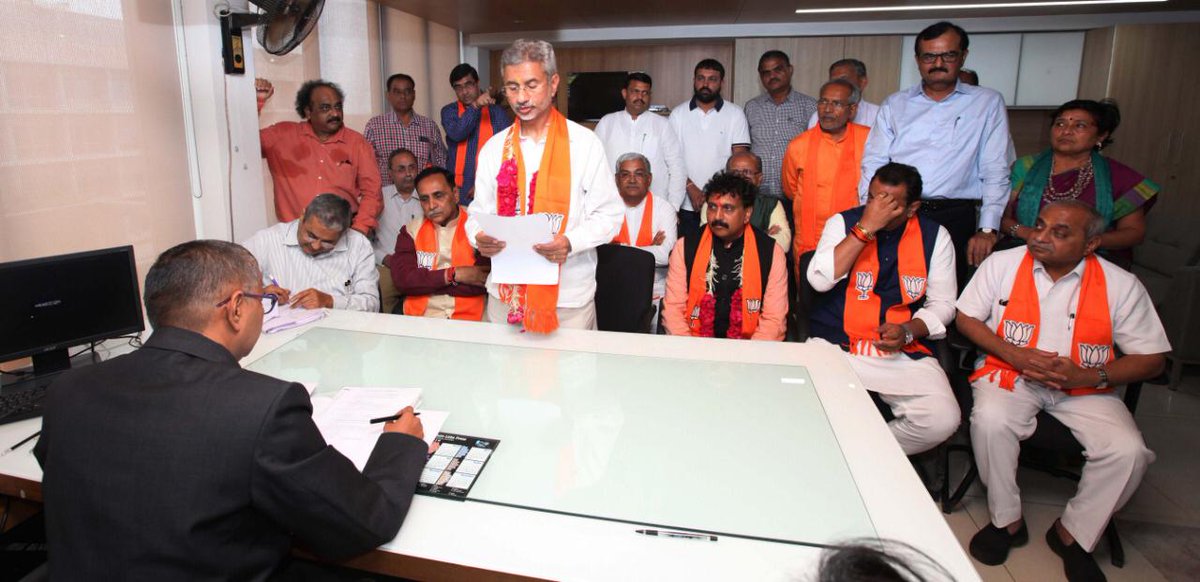 The bye-elections would be held separately (ie each MLA can cast separate votes) but simultaneously on July 5 if the need arose.
Notably, the commission had announced the poll on June 15 after which Congress opposed it for the bye-polls being held separately. It had approached the Supreme Court on Jun 17 demanding simultaneous bye-polls (ie one MLA can cast vote for either of the candidate rather than current provision of one can cast separate votes for the two seats).
The EC has clarified that as each vacancy is considered a separate one, hence the bye-polls were being held separately even though on the same date.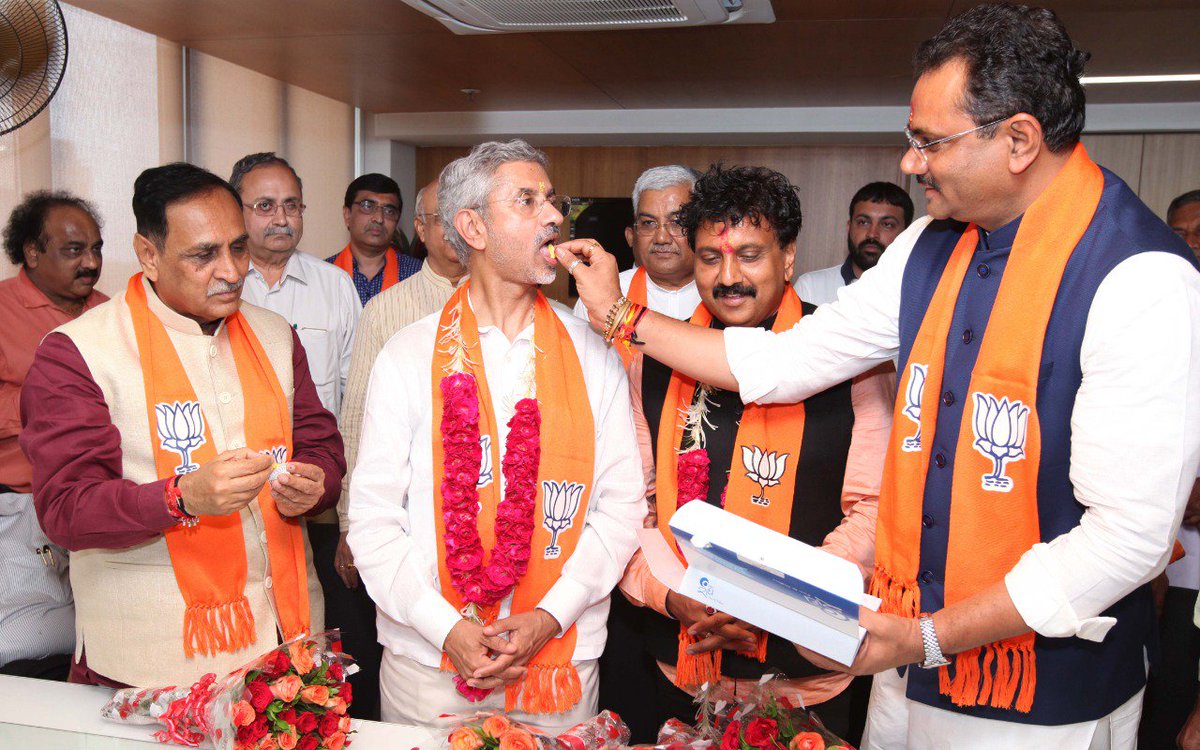 Looking at the arithmetic of the state assembly ruling BJP is almost certain to retain both the seats. Both Shah and Irani had won in the Rajyasabha polls held in August 2017 when elections were held simultaneously on the 3 seats of Gujarat quota. In a nail-biting finish Congress leader Ahmed Patel had won the third seat with a close margin.
Congress has so far not taken a call on fielding candidates. The nomination would end at 3 pm this afternoon. Whip of the party in assembly Ashwin Kotwal said that in his opinion party should not field any candidate and challenge the bye-poll later in the apex court.