US-Iran situation one of difficult international issues, stand on the basis of national interest: MEA Jaishankar
June 25, 2019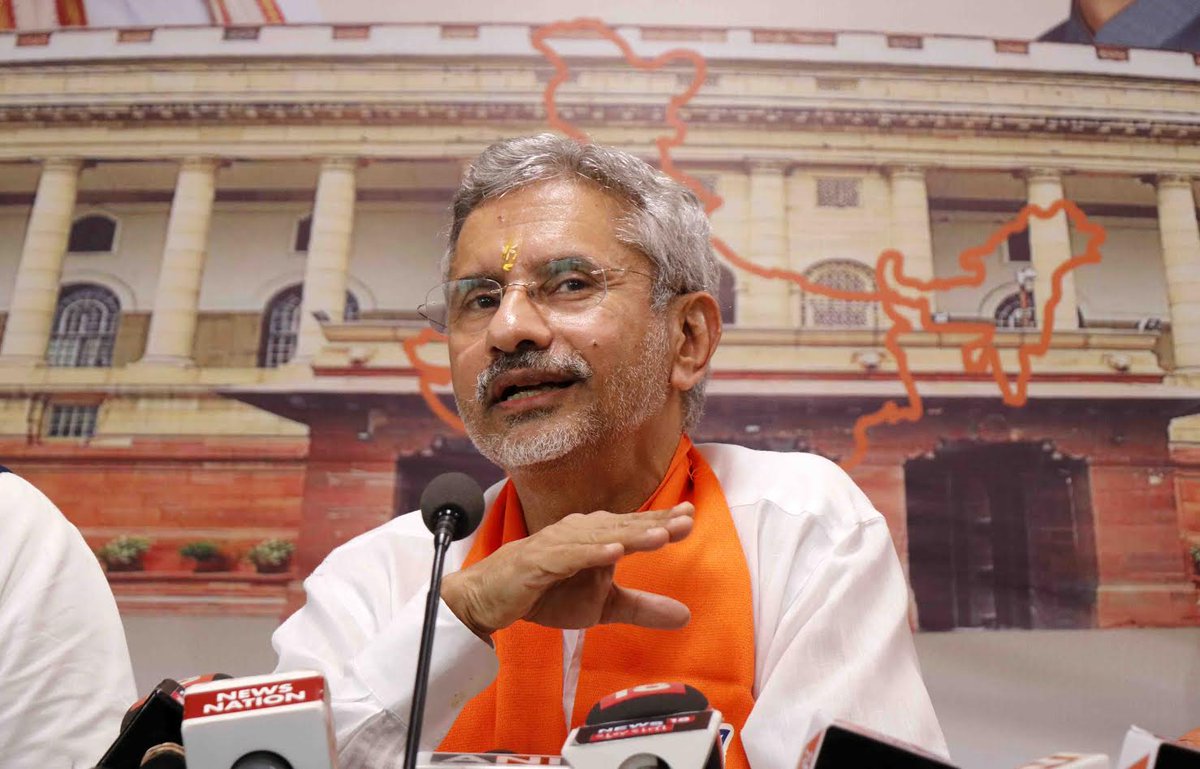 Gandhinagar: Terming the visit of US Secretary of State Michael Pompeo as a very important one, Minister of External Affairs S Jaishankar today said that the situation between US and Iran was one of the difficult international issues India was dealing with.
Talking to newsmen at BJP's state head quarter near here after filing his nomination for Rajyasbha bye poll in Gujarat as a party candidate, he said that
Indian government is dealing with many international issues with difficult nature and the present situation between the US and Iran was one of them. He, however, said that Indian stand would ultimately be guided by the national interests.
Taking about the 3 days India visit of Pompeo begining tonight, during which he would also held meetings with him and PM Narendra Modi, Jaishankar said that it was a very important visit as it was the first one by a top US minister after the Loksabha election.
To a query about the ongoing trade tariff dispute between India and the US, the minister said that sometimes such disputes did arise but the diplomacy calls for finding common grounds beneficial for both the countries.
On being asked about the media reports that claimed that Antigua Prime Minister has said that PNB defraud scam accused Mehul Choksi could be extradited to India, Jaishankar said that he has just seen the reports in media and as he was not much aware of it, he won't make a comment.
On being asked about relations with China, Jaishankar said that he did not feel that the policy towards the neighboring country was a flip-flop. 'But with change in situation the policy is bound to change. It was not necessary that we toe just one line. Last year our PM had a meeting with the Chinese President and we expect his India visit this year. After that meeting the relations between the two countries are looking stable. I myself have to visit China and our relations so far look good,' he added.
DeshGujarat