Rain water is entering viewing gallery of Statue of Unity by design and not by fault: Collector Narmada
June 29, 2019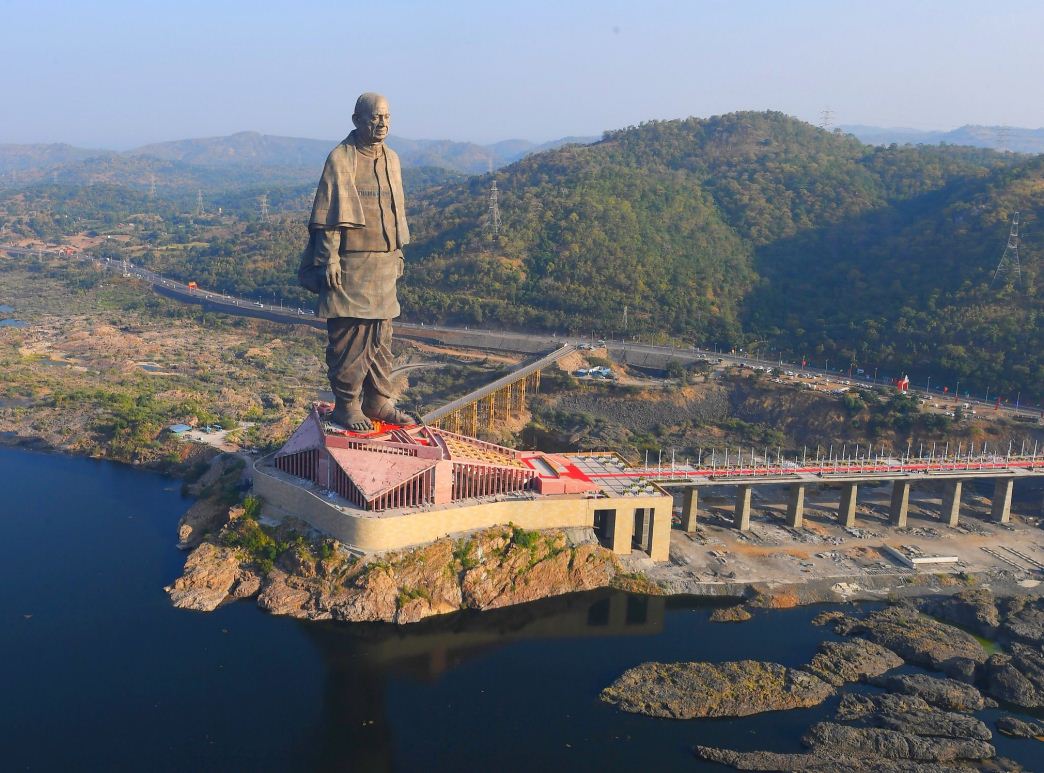 Kevadia: The 'Statue of Unity' (SoU), the tallest one in the world of iron man Sardar Vallabbhai Patel, situated near Kevadia in Narmada district of Central Gujarat is facing seepage issues during the very first rainy season it has encountered.
Seepage in some areas of the 182 m tall statue that was dedicated to the nation on October 31 last year by PM Narendra Modi, are being witnessed even amid moderate rains.
The viewing gallery at the height of 153 m at the place of heart of the statue which can accommodate 200 people at a time was also seeing entry of rain waters in it.
The Larsen and Toubro company which has constructed the colossal idol, a pet project of PM Modi with an estimated cost of around Rs 3000 crore also maintains it.
Collector Narmada I K Patel today admitted that there were seepage at some places. ' It might be due to issues in some corners of the statue. After all it is the very first rain after the inauguration of the statue in October last year. We are addressing it. But so far as the viewing gallery is concerned, there was no problem with it. The rain water is entering there by very design and not by any fault. We can't cover such a place where people go to have a natural view of things around. And also channels for flow of rain waters have also been made there,' he said.
Notably, the seepage could be a matter of concern as the Gadureshwar taluka in which it was situated at Sadhu Bet around 3.5 km south of Sardar Sarovar dam, has so far not seen any heavy spell of rain. In the last 24 hours it had seen only around 11 mm of rain. Today it has seen 31 mm. It has only witnessed a little over 5% of its total seasonal rain.
The statue which pulls a huge crowd of tourists was also in limelight on November 13 last year when Bihar Dy CM Sushil Modi was 'trapped' in Statue of Unity lift due to sudden power outage.