Before July 5 Rajya Sabha Bye-poll in Gujarat, Congress flocks MLAs in resort to avert chances of cross-voting
July 03, 2019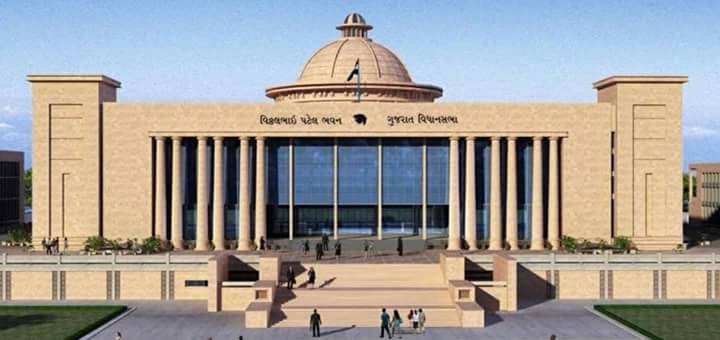 Gandhinagar: In an apparent attempt to avert chances of cross-voting, the main Oppostion Congress today flocked 62 of its total 71 MLAs and took them away for stay in a resort in North Gujarat before the July 5 Rajyasabha bye-polls on two seats of Gujarat.
Party MLA's except for dissident Alpesh Thakor and Dhaval Zala, and seven other loyal ones including deputy leader of the party in the assembly Shailesh Parmar, Vikram Madam and Gyasudding Sheikh assembled at the house of Leader of Opposition Paresh Dhanani. They started for Balajiram Palace Resort in Chitrasani off Abu-Palanpur Highway No. 14 in Banaskantha district in North Gujarat in a private luxury bus, a party leader said.
He said that the seven loyal ones have taken permission from the party and would join the flock tomorrow at the resort.
He said that the MLAs taken in the bus today would first go to Ambaji temple and then go to the luxurious resort for night stay.
Earlier it was anticipated that they would go to Mount Abu in neighbouring Rajasthan. They would return to Gandhinagar together on the polling day in the morning to cast votes.
Dhanani had said that as the polling process for Rajyasabha election was 'complex and difficult', the first time MLAs need to understand it and during the stay an event/workshop to enlighten them about it would be held.
Notably, it is understood that though ruling BJP would easily win both the seats looking at the arithmetic of the 182 member assembly, yet Congress has flocked out its MLAs to avoid any embarrassment of cross voting like the one that had happened during the last election in August 2017.
The two bye polls have been necessiated due to resignation of union ministers Amit Shah and Smriti Irani who had resigned from the upper house following their election to the Lok sabha. In the last election also Congress had kept its MLAs in a resort in Bengaluru to ensure the victory of its leader Ahmed Patel in a keenly contested fight on the third seat. Several party MLAs had cross voted then.
BJP has fielded minister of External Affairs S Jaishanker and Gujarat OBC front leader Jugalji Thakor for the two seats. The victory of both the candidates of ruling BJP was certain but despite that Congress has also fielded Gaurav Pandya and former minister Chandrikaben Chudasama on the two seats.