Congress suffers division, split after every electoral defeat: Amit Shah in Gujarat
July 03, 2019
Ahmedabad: Speaking at 'Abhinandan samaroh' of party cadres here BJP president Amit Shah said, Congress and other parties have suffered division or split after every electoral defeat.
"Congress and other parties have suffered division or split after every electoral defeat. There was Congress 'O', Congress 'I', Congress 'U' ……. Some defeats resulted into Janata Party, sometime into Janata Morcho, but contrary to this, BJP never witnessed division or split because party is ideology driven where cadres wish to take country to the top," Shah said.
Shah hailed Prime Minister Narendra Modi for eliminating Jativad, parivarvad and trushtikaran and introducing politics of performance and development.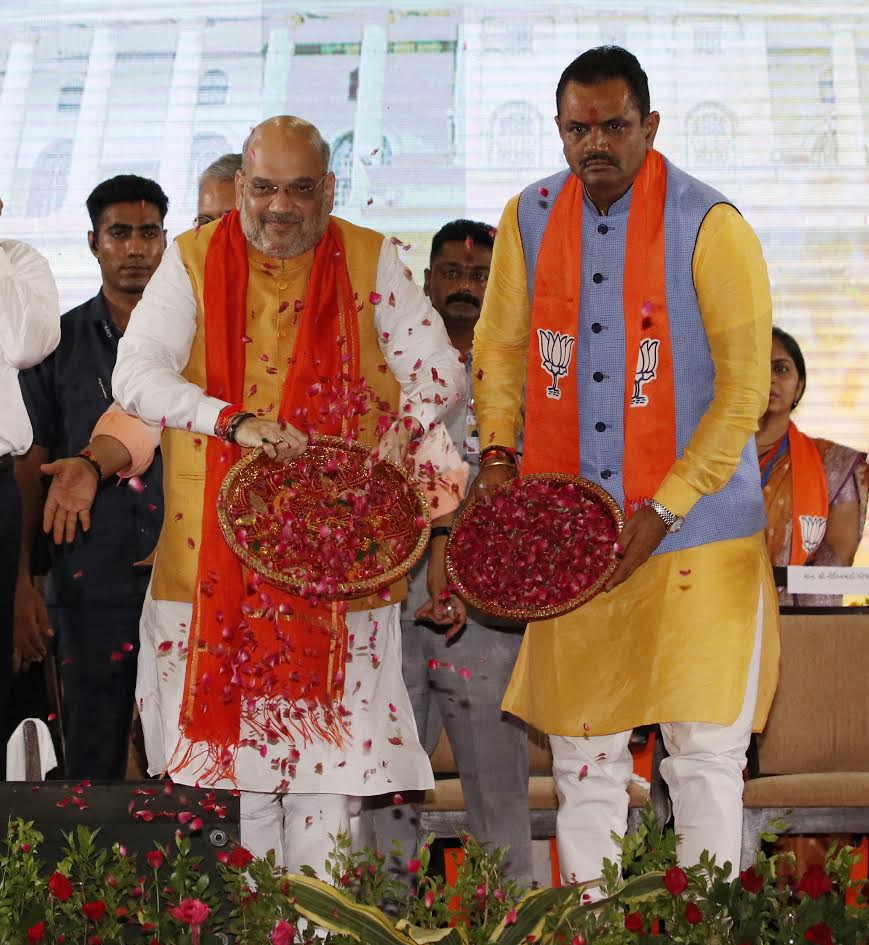 Shah recalling the past said, "I will never forget a taunt by late Rajiv Gandhi that I had heard on Doordarshan. Rajiv Gandhi had said, BJP believes in family planning – Hum do hamarein do (when BJP had just two Lok Sabha seats in parliament) but BJP cadres didn't demoralize as they were not working for power but to take the country to the top."
Shah cautioned party cadres that sometime victory brings laziness. "we have 303 seats in Lok Sabha, we have state governments in 16 states, our PM is elected for second term ……… but party worker can't afford laziness. We don't consider BJP is on peak until we form governments in Kerala, Andhra Pradesh, Tamil Nadu, Odisha, West Bengal and Telengana. We don't have right to rest, we have to reach out to these states and achieve victory. Our goal is not merely to form government. Our goal is to place Bharat Mata at top. Till then, we don't have right to rest.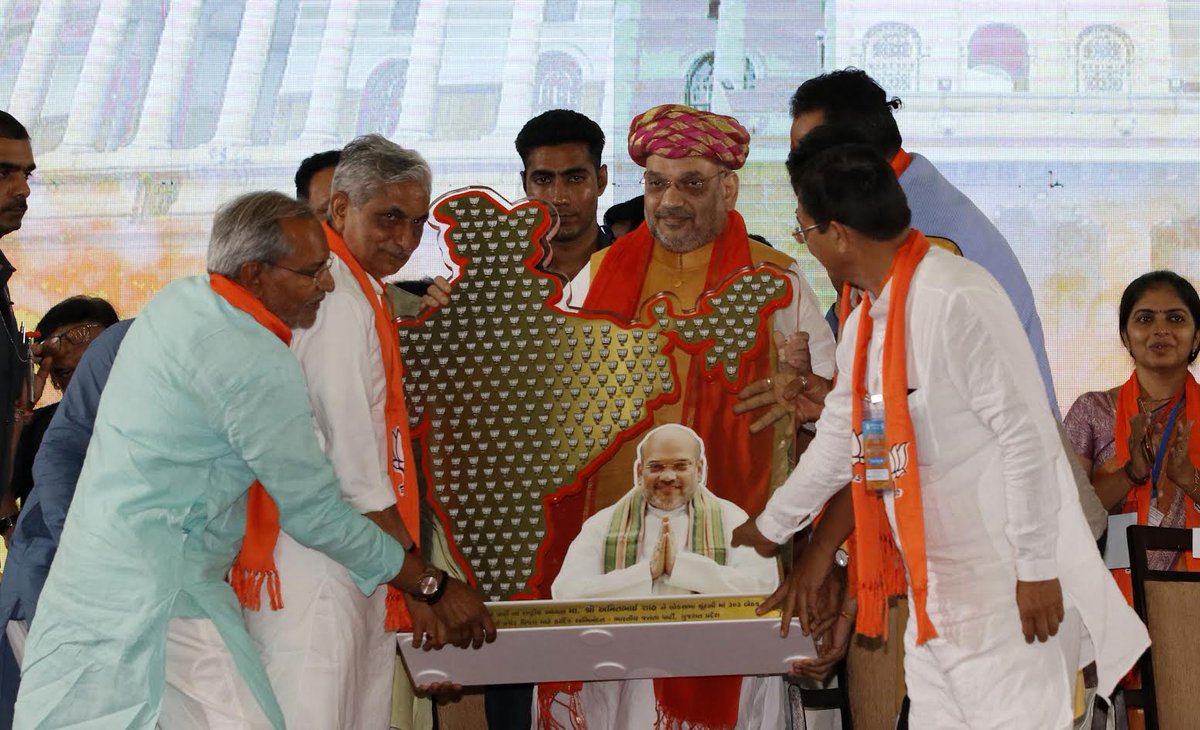 Shah said, someone who becames a leader directly might not realize the importance of party workers, "but I have come to this position after starting party work from booth level and by sticking posters and banners. When I was a worker of Sanghvi high school booth, the party had no resources to hire professionals to tie banners."
Shah said the party had just yesterday taken a decision that BJP workers will hold 150-hour foot march to mark 150th birth anniversary of Mahatma Gandhi and connect the people to Gandhi's thoughts on cleanliness, khadi, swadeshi, water conservation and more.
Shah said his Lok Sabha constituency Gandhinagar will be made India's most developed constituency in next five years.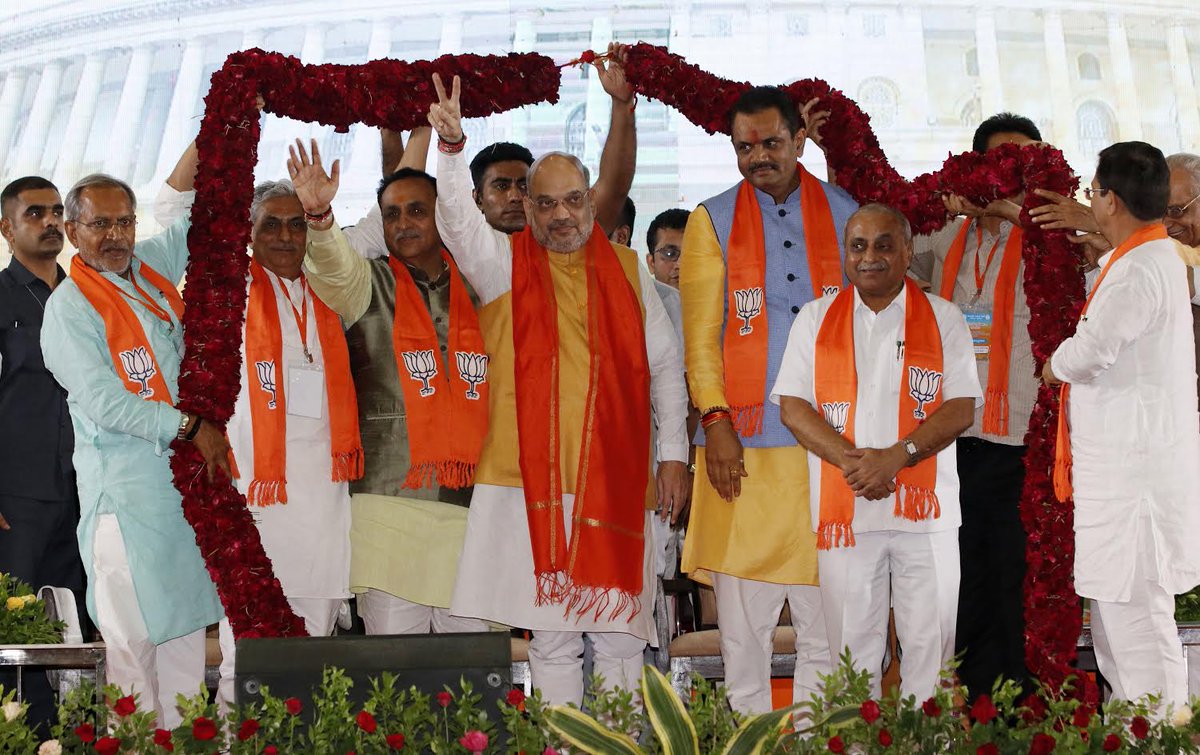 DeshGujarat