142nd Lord Jagannath Rath Yatra underway in Ahmedabad with sea of devotees and intermittent showers
July 04, 2019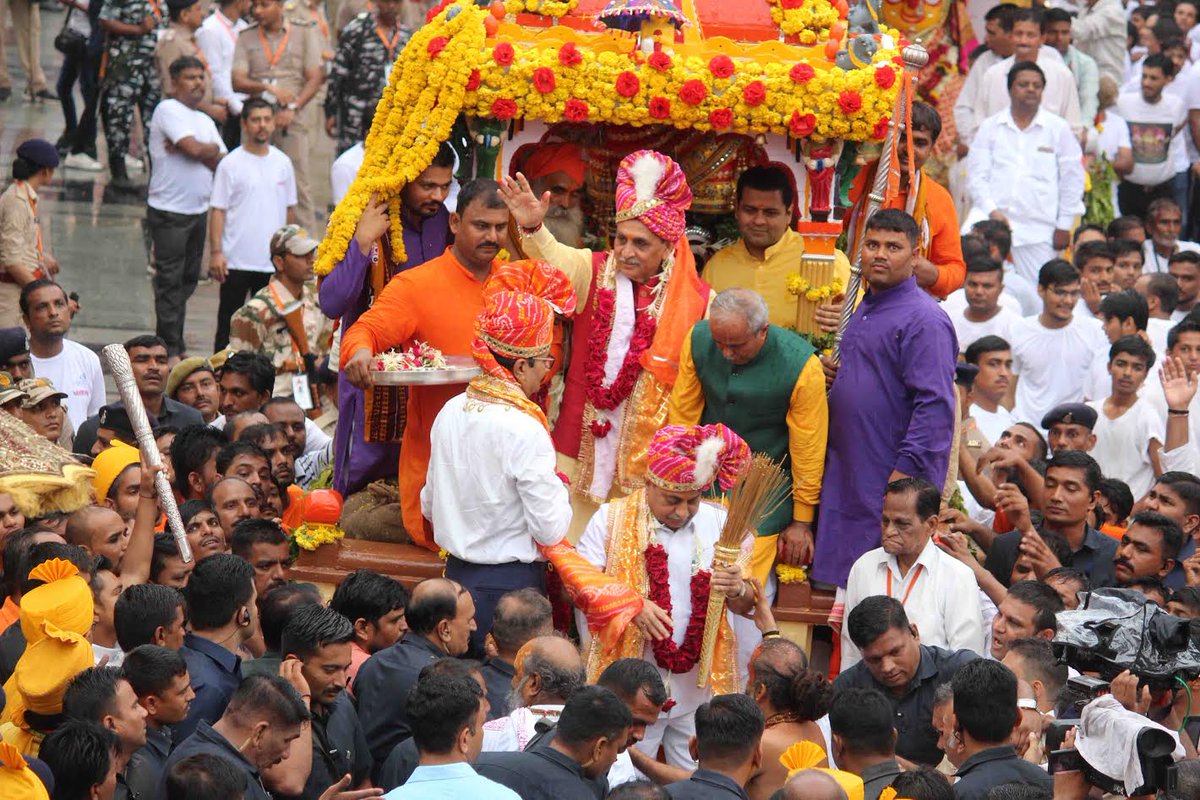 Ahmedabad: The 142nd annual edition of Lord Jagannath Rath Yatra from historic Jagannath temple in the city is being held today amid tight security and intermittent showers and a 'sea of devotees' on the route.
CM Vijay Rupani and Deputy CM Nitin Patel jointly performed Pahind ritual (symbolic cleaning of the route with golden broom) before start of the rath-yatra at around 7 am. Prior to that Union Home Minister and BJP president Amit Shah participated in the Mangala Aarti in the temple with his wife at around 4 am in the wee hours. The strips tied on the eyes of the three deities during Netrotsav Puja were opened up.
CM Rupani told newsmen in the temple premises that he has prayed for the prosperity and development of the people and state of Gujarat.
'May lord Jagannath's blessing keep Gujarat on the path of development always,' he said.
The Rath Yatra has taken the traditional route via Municipal Corporation, Raipur Chakla, Khadiya crossing, Kalupur cirlce to reach the Mosal at Sarspur and return to the temple via Prem Darwaja, Delhi Chakla, Shahpur, Ghee Kanta, Manek Chowk till late in the evening.
18 decked up elephants, 101 tableau, 30 akhadas, 18 bhajan mandalis and 3 band parties are part of the rath yatra. Over 2500 saints from across the country are also participating in it. Around 30000 kg of Moong (green gram), 500 kg Jamun (Indian blackberry), 300 kg of mangoes and 400 kg of cucumber/pomegranate would be used for prasad.
Notably, over 25000 security personnel including SRP and para military forces have been deployed on the rath yatra route (14 km to and fro) which was under the eye of 94 fixed CCTV cameras and drone cameras.
Met department has predicted light to moderate rain in the city today and it is happening.
Changes in water supply timings and routes of AMTS and BRTS buses have also been made for the Rath-yatra.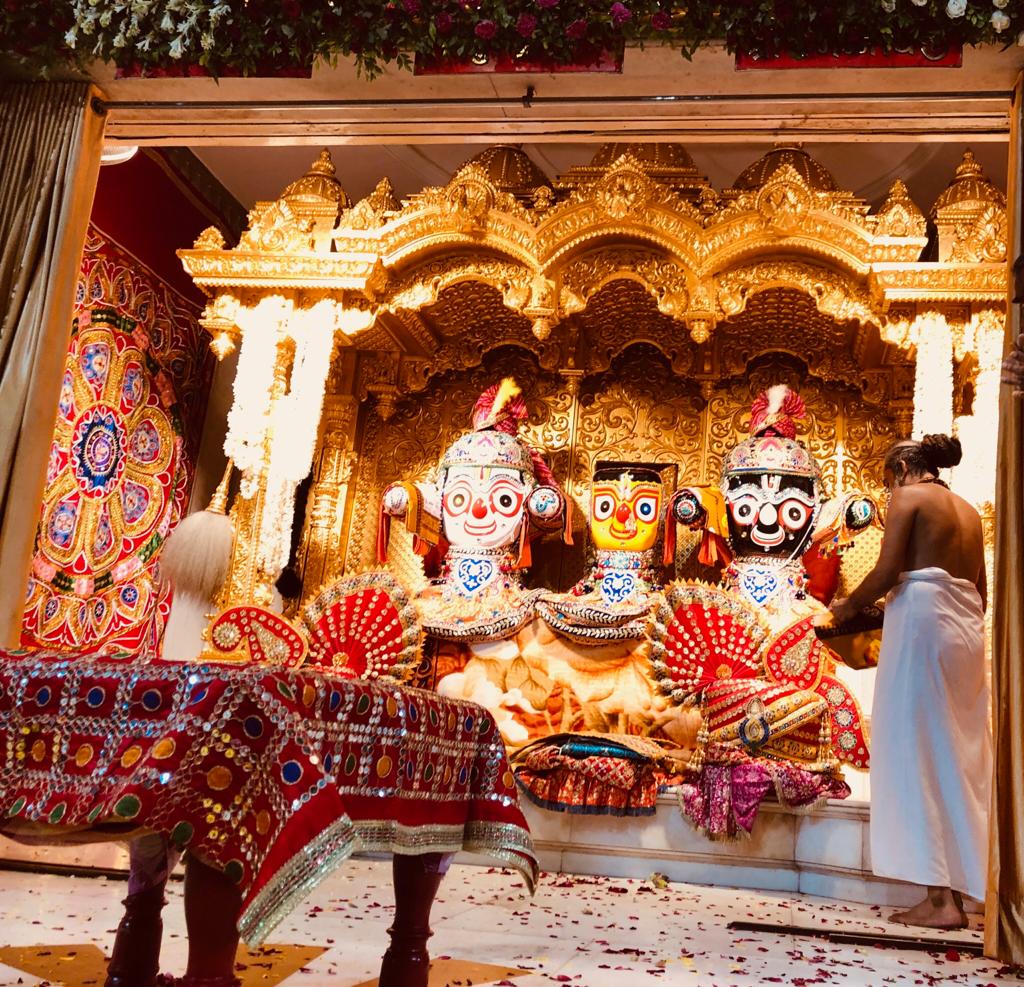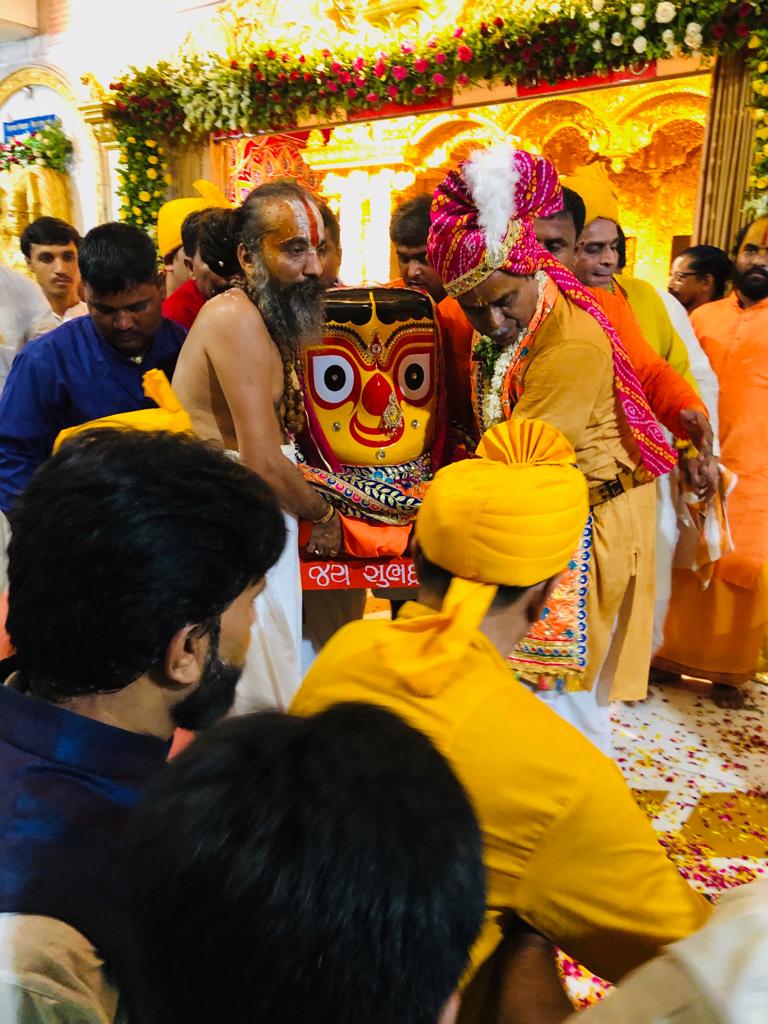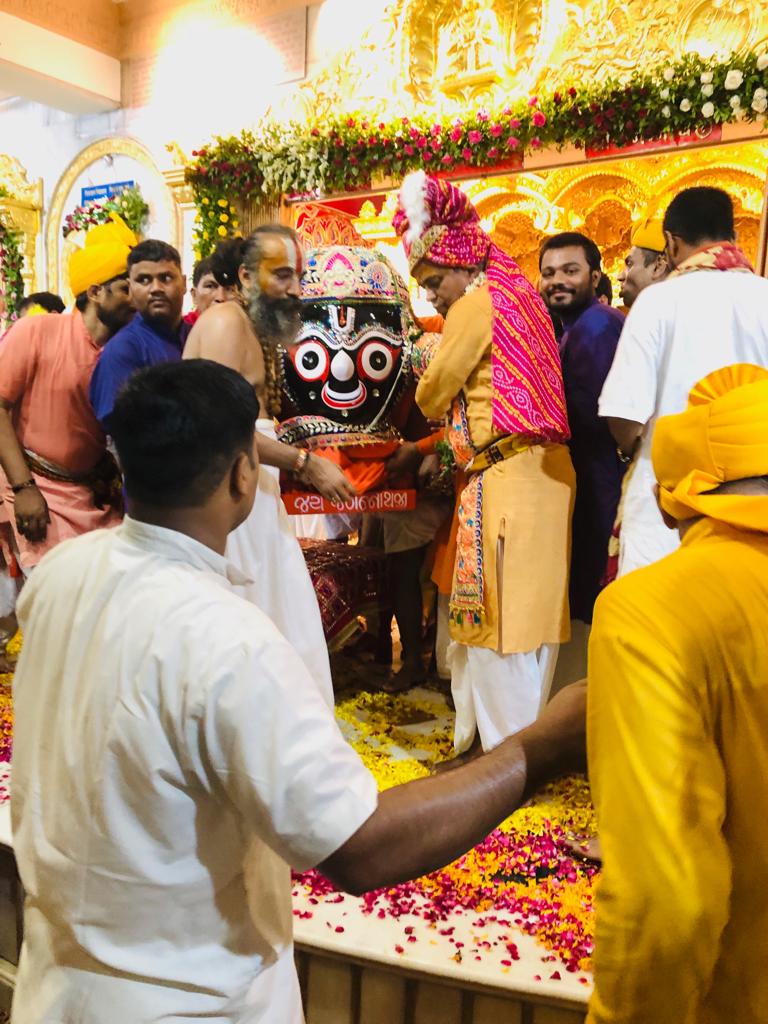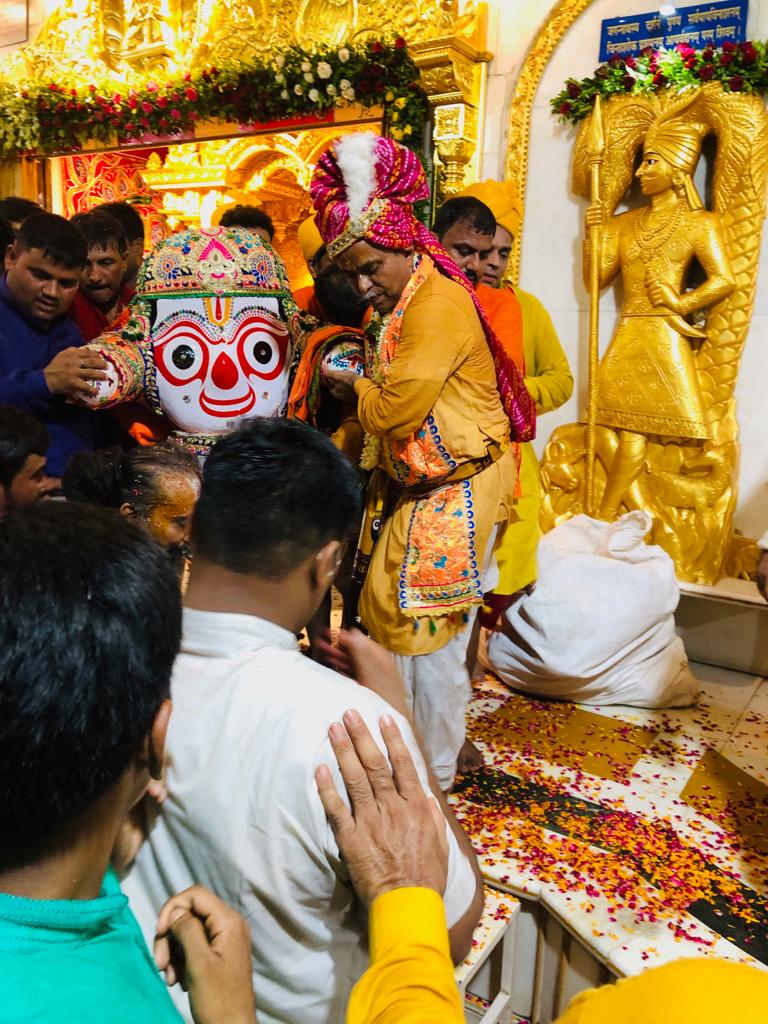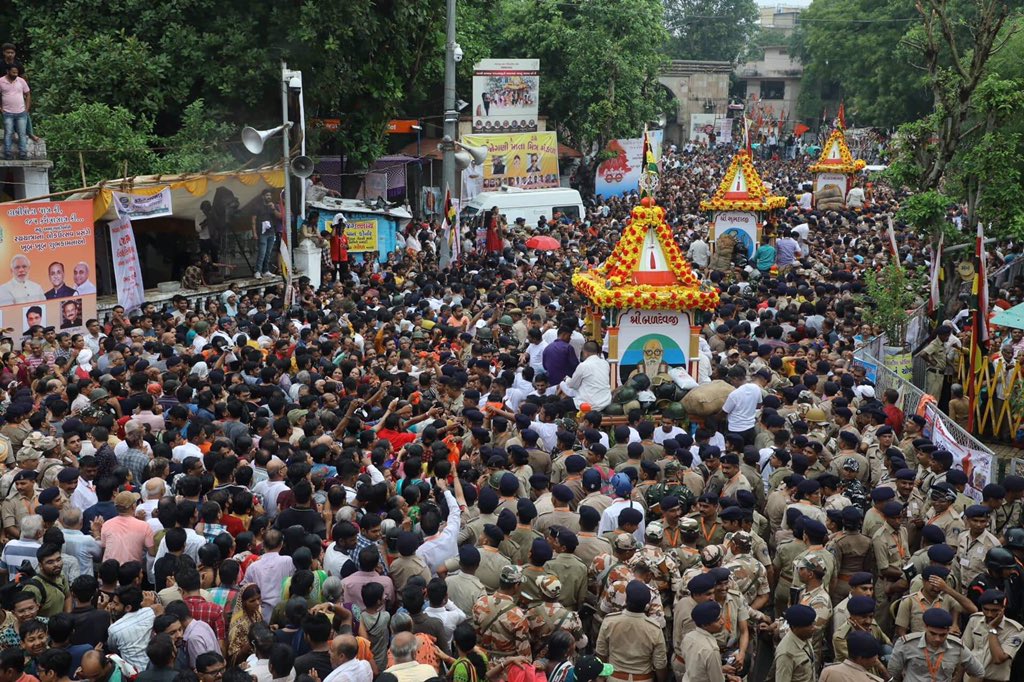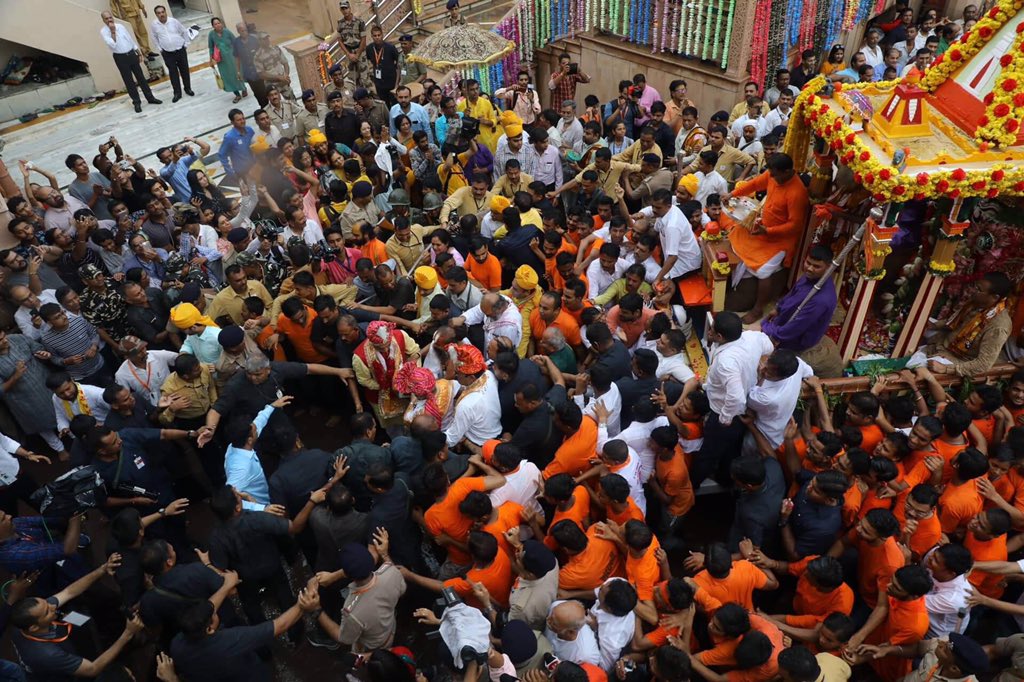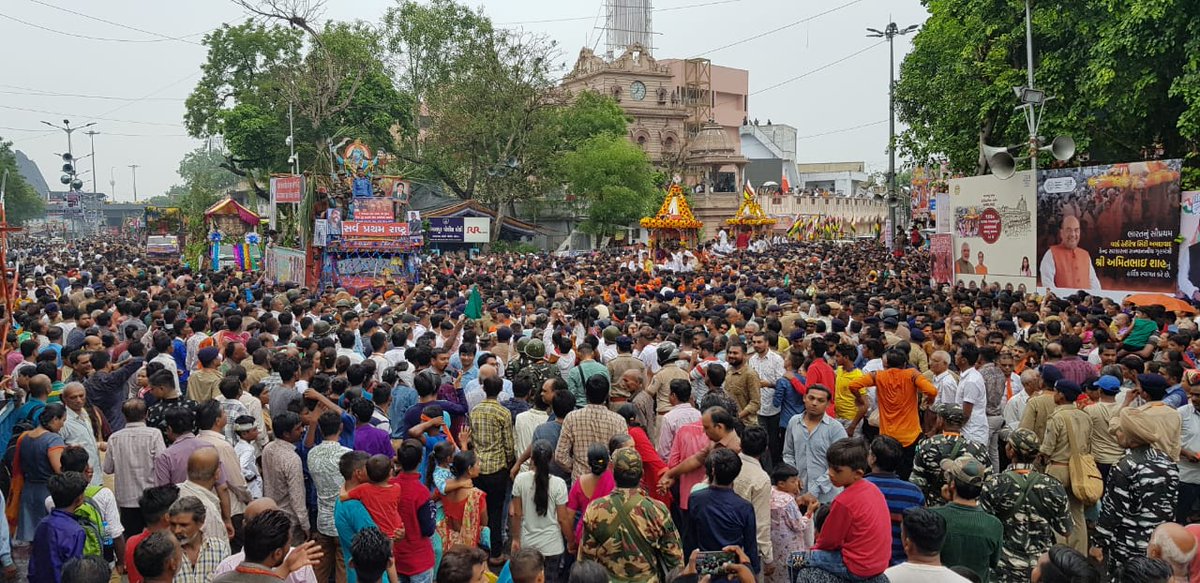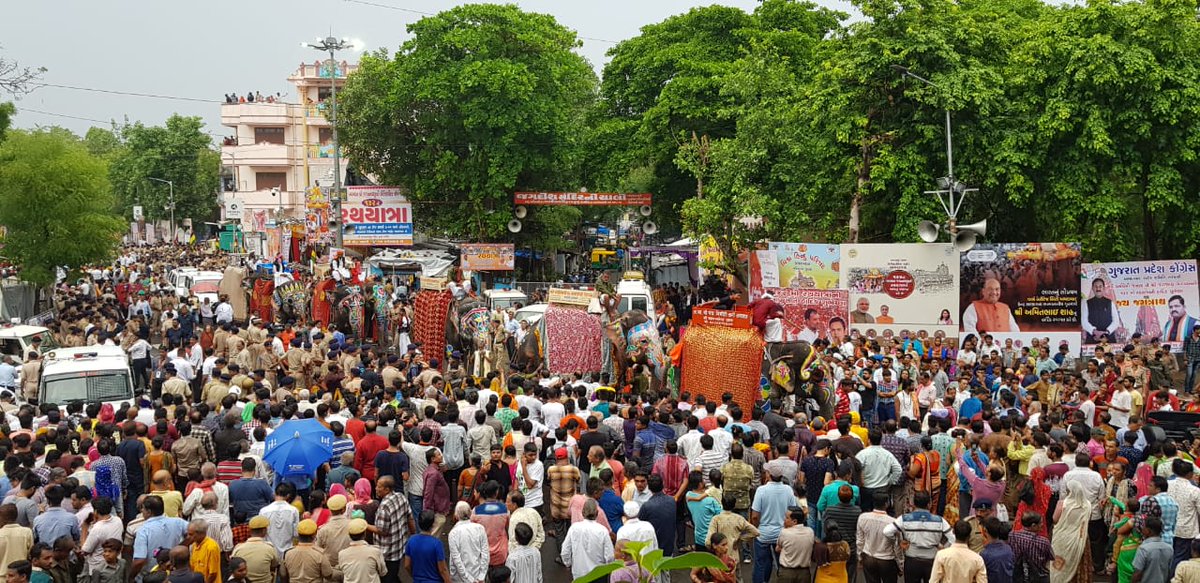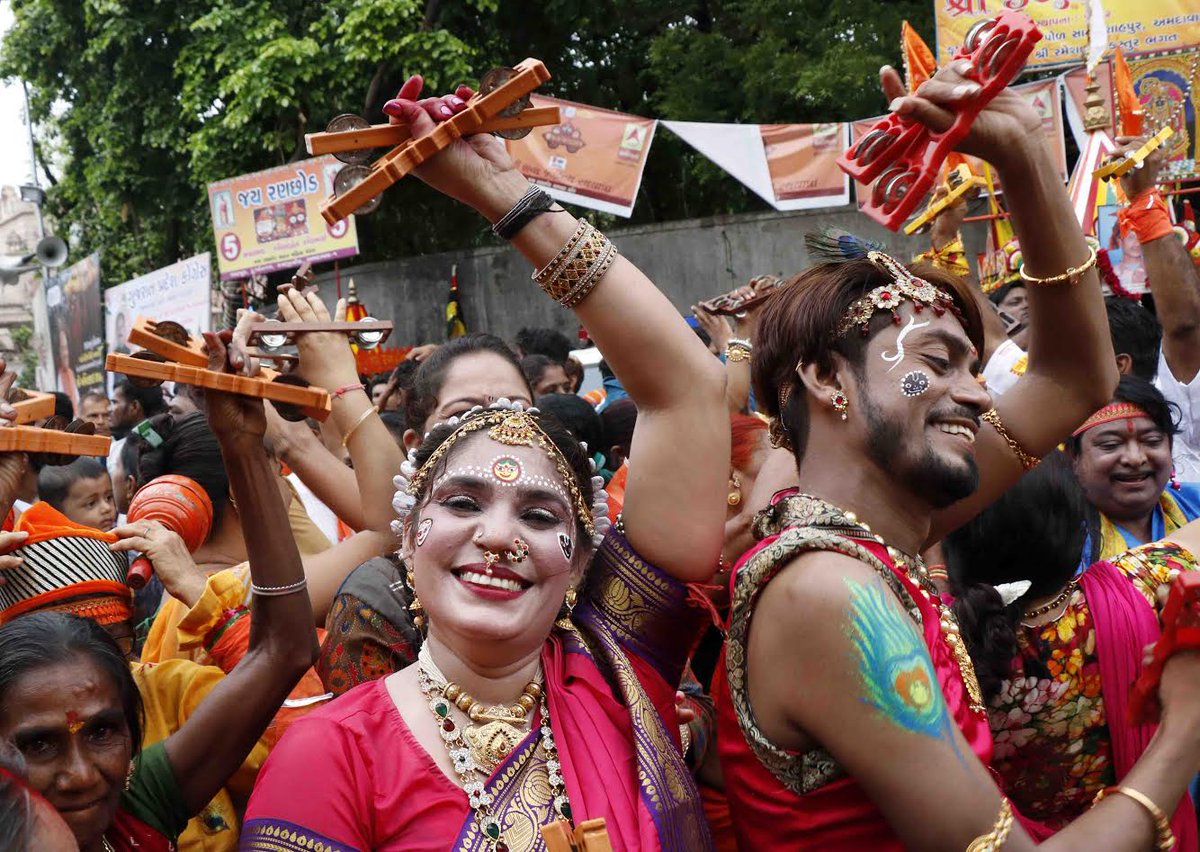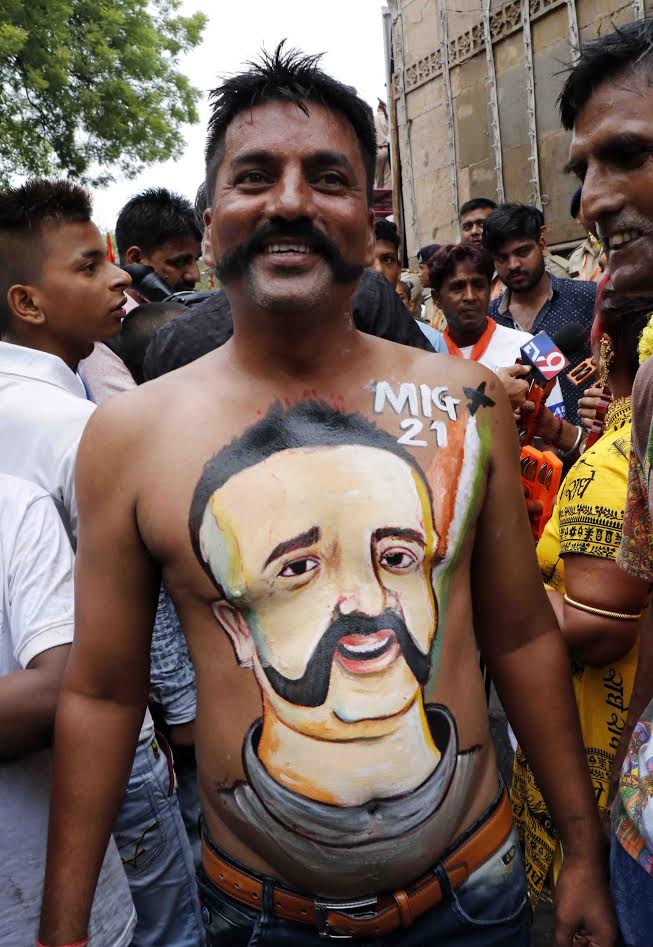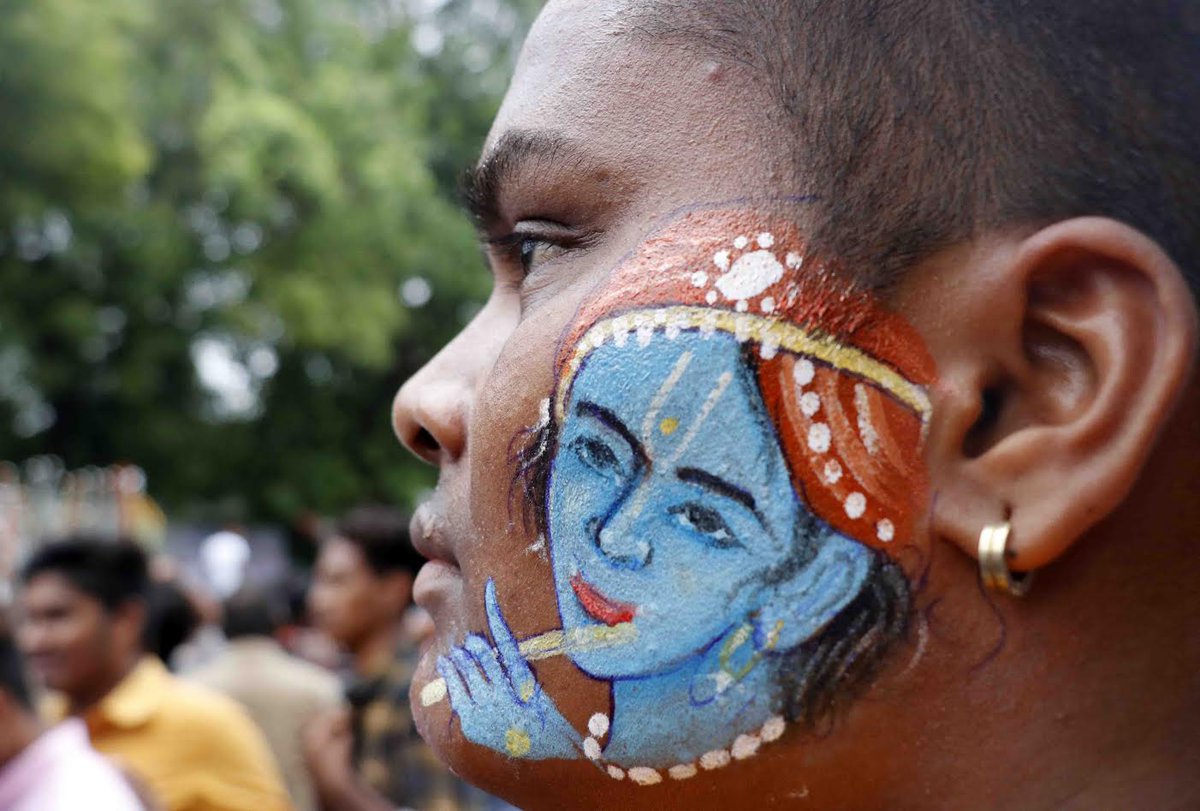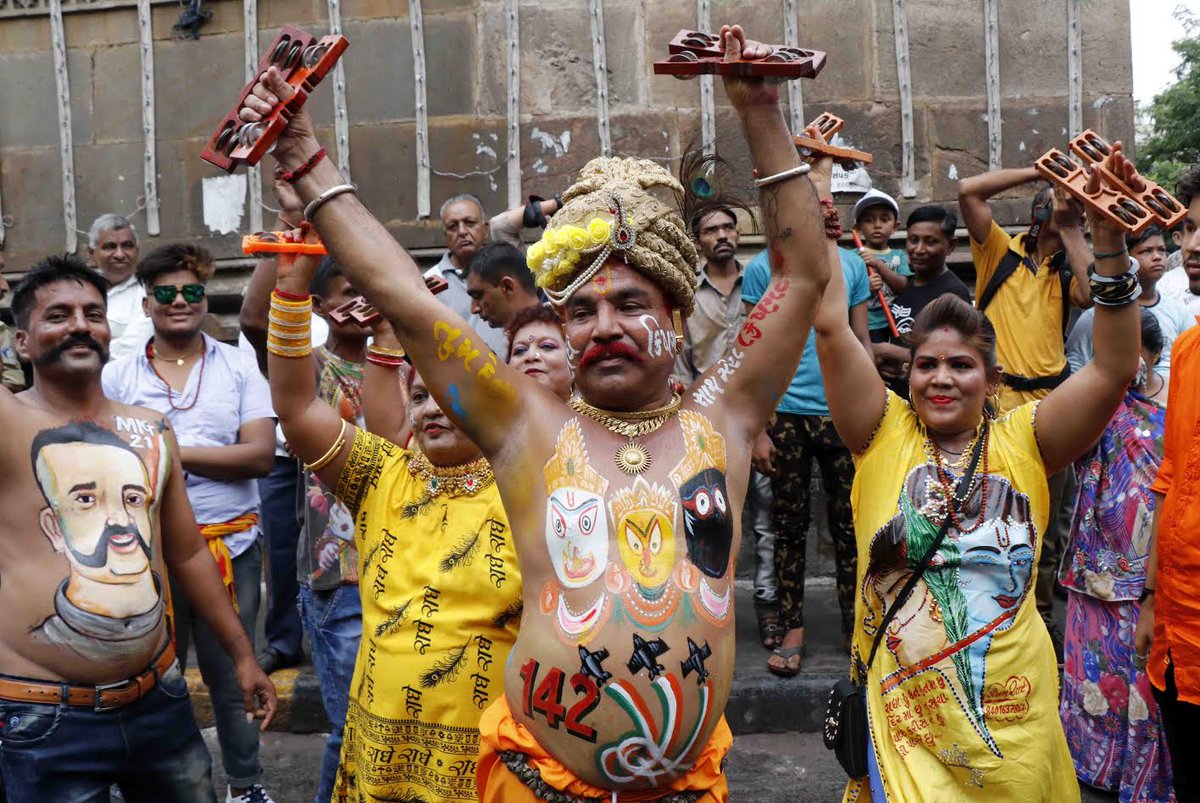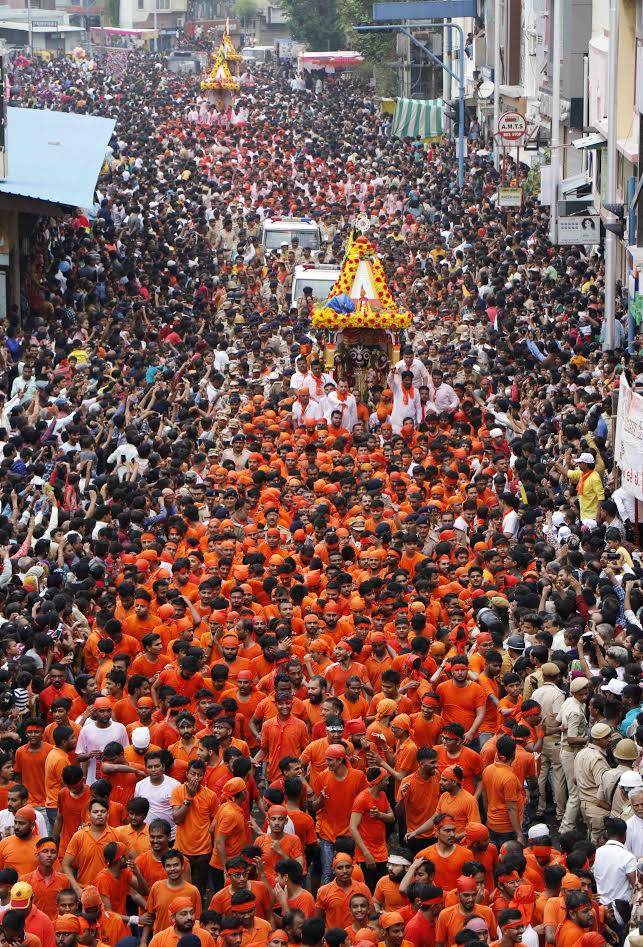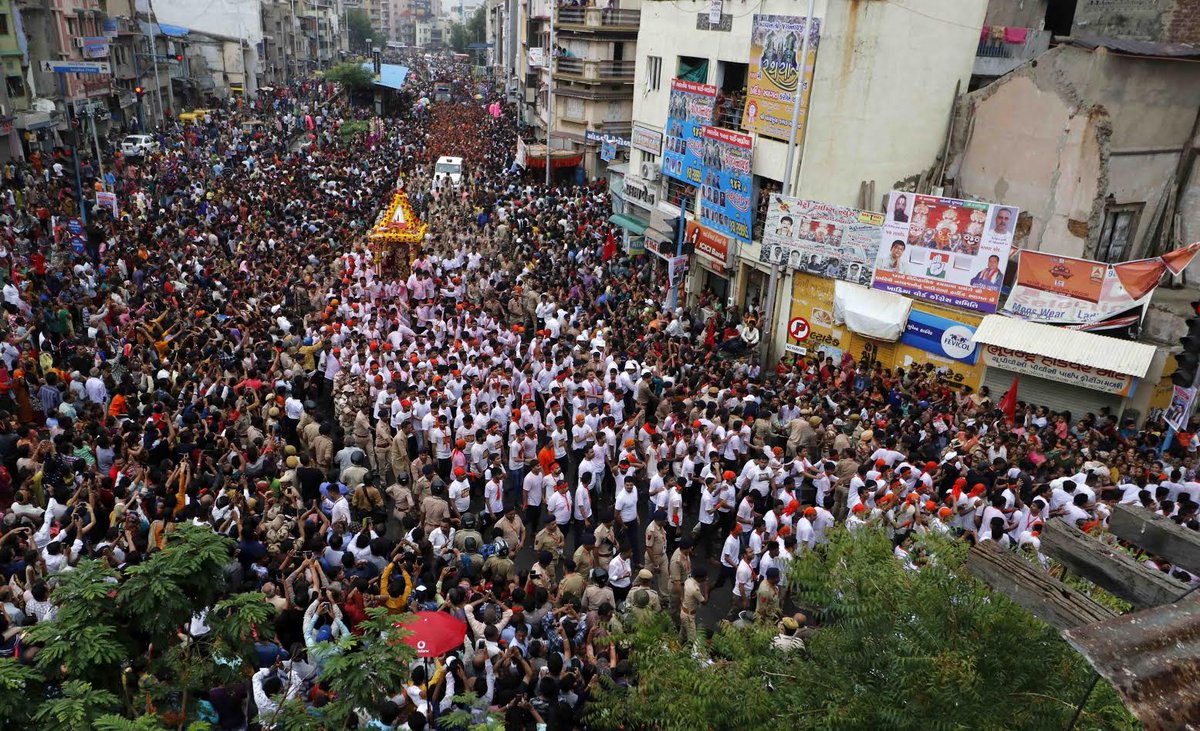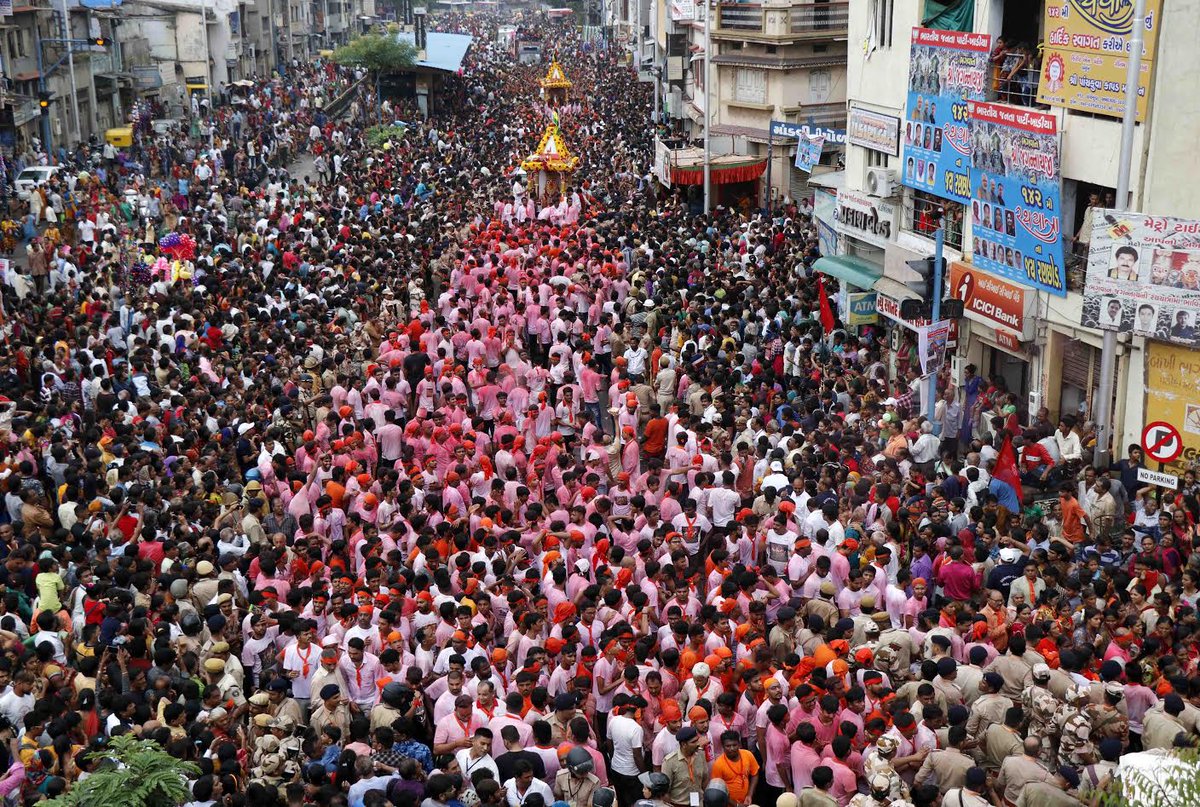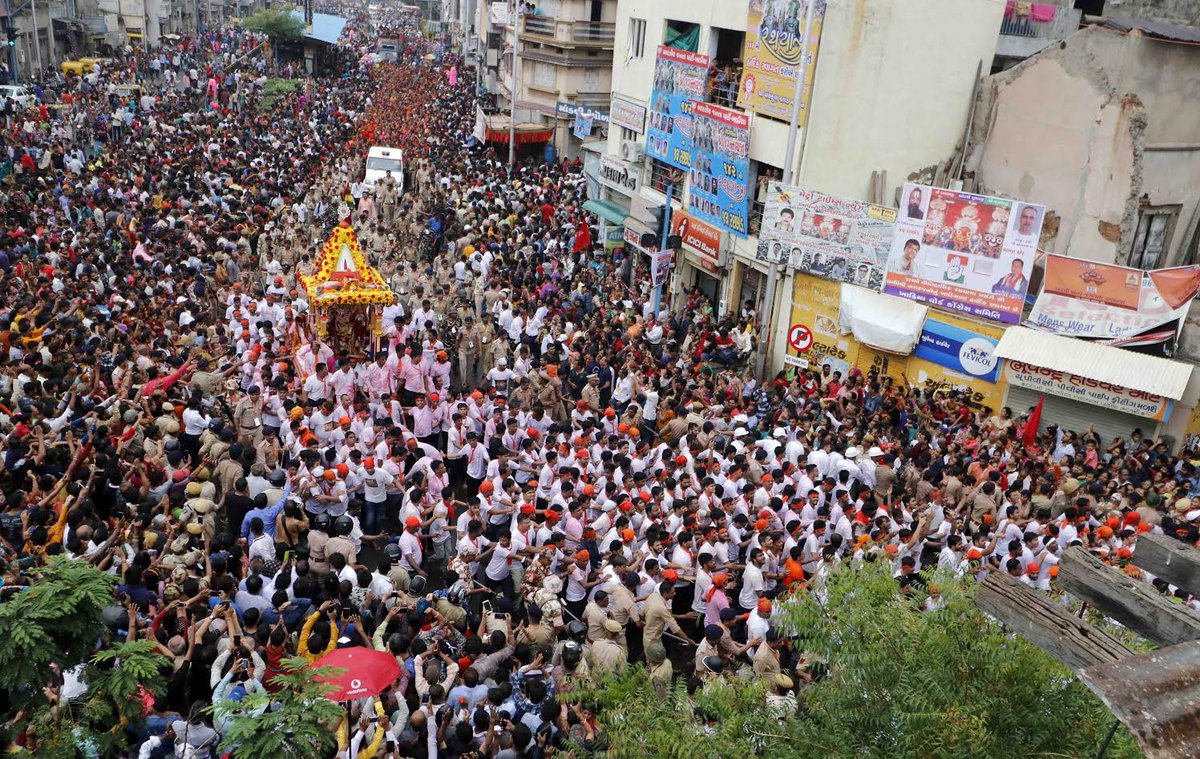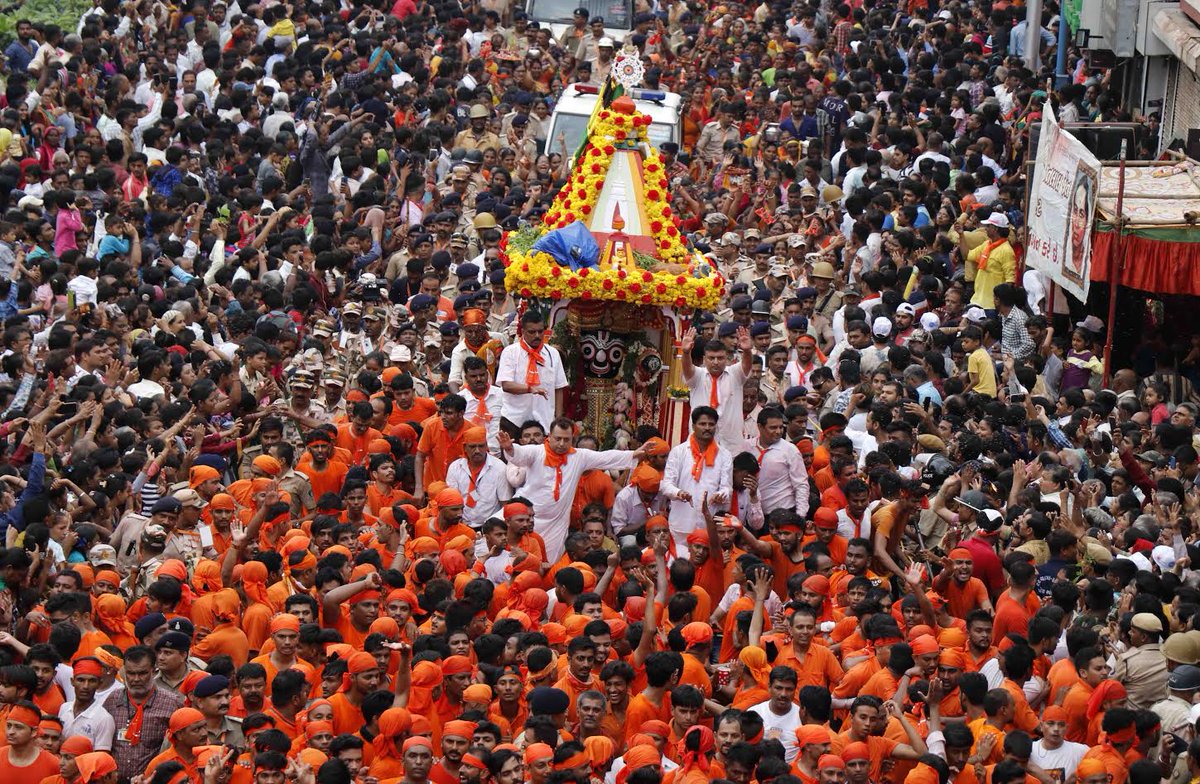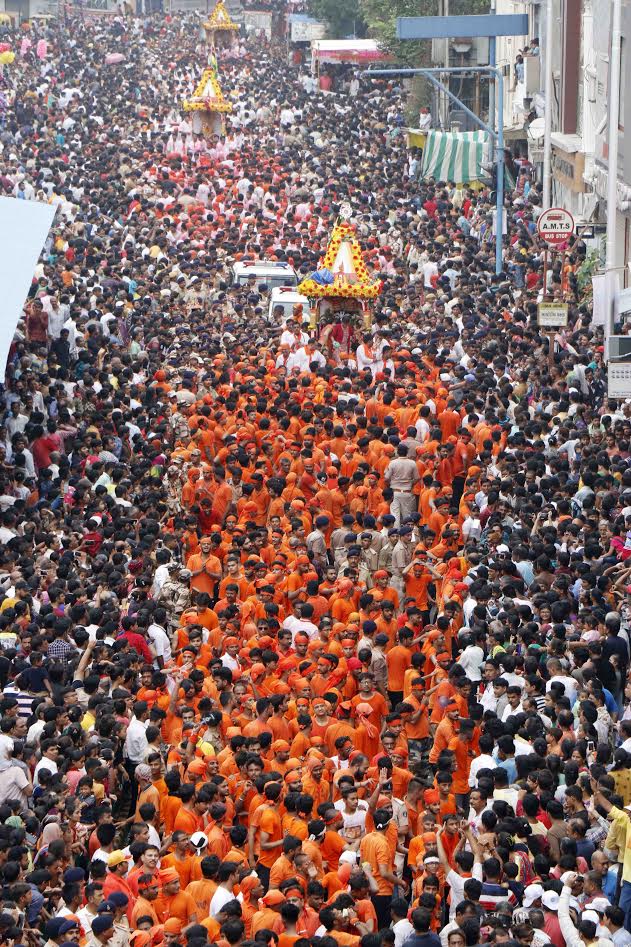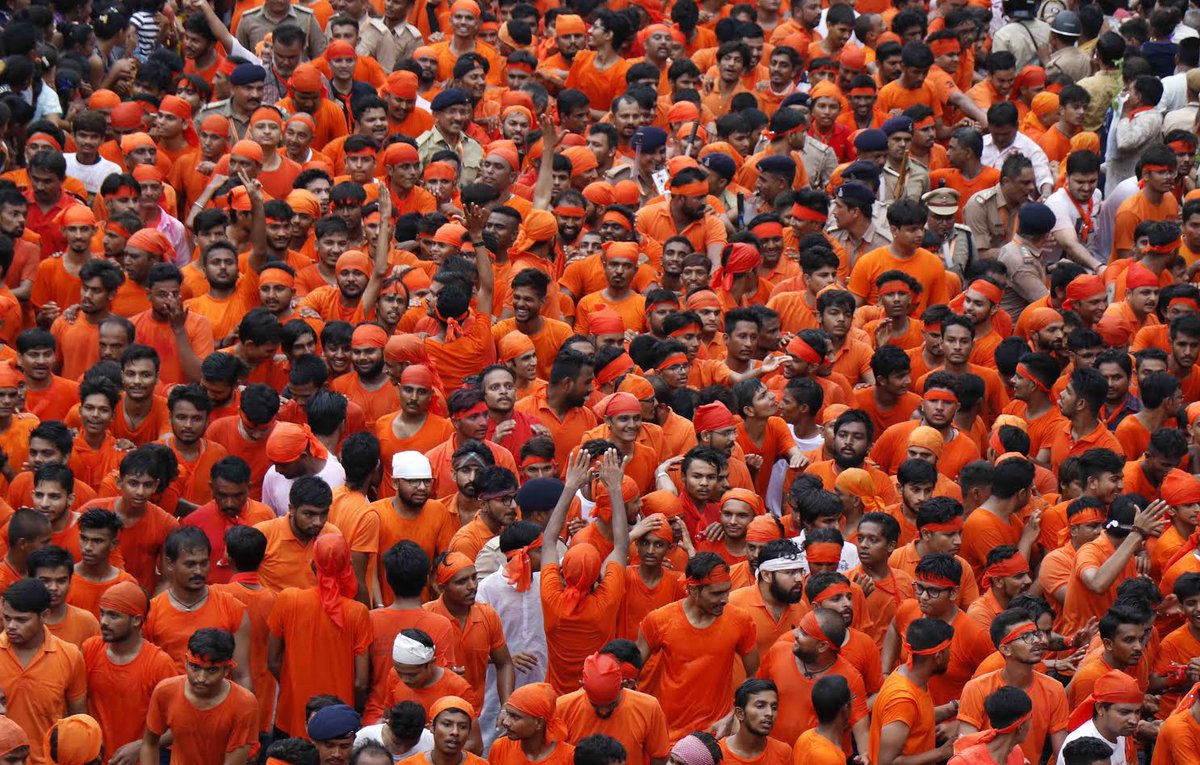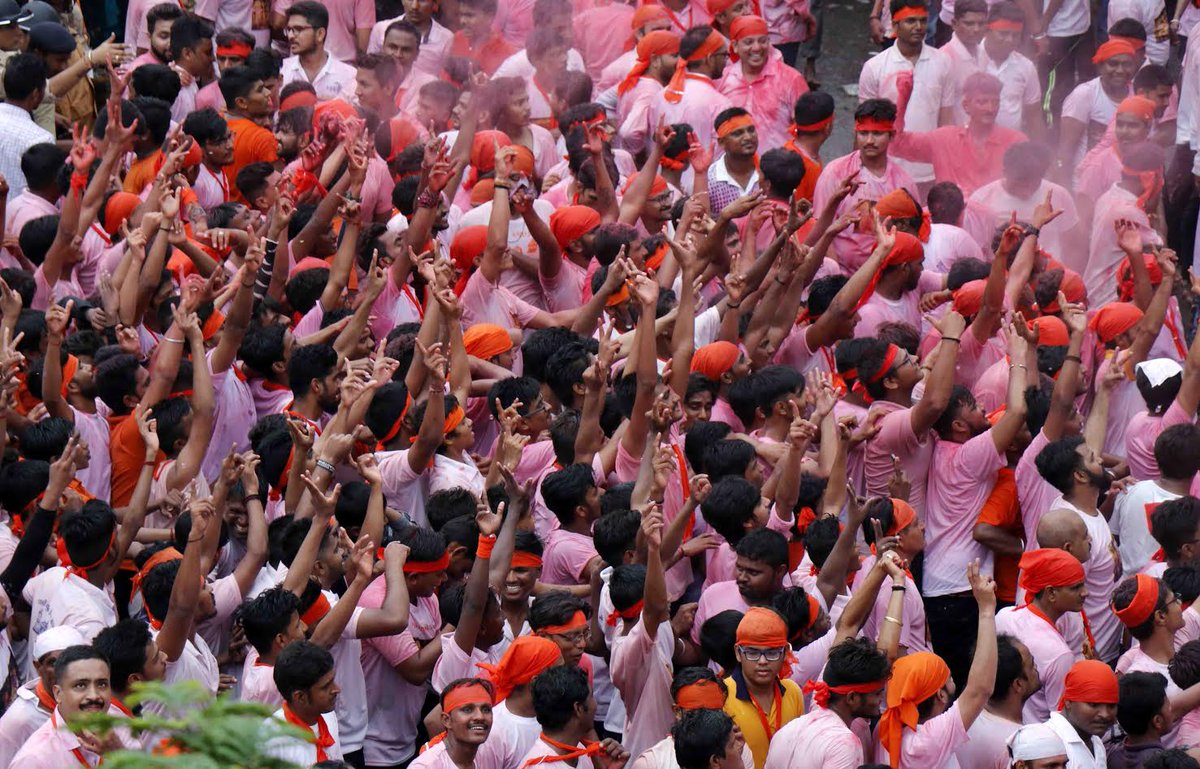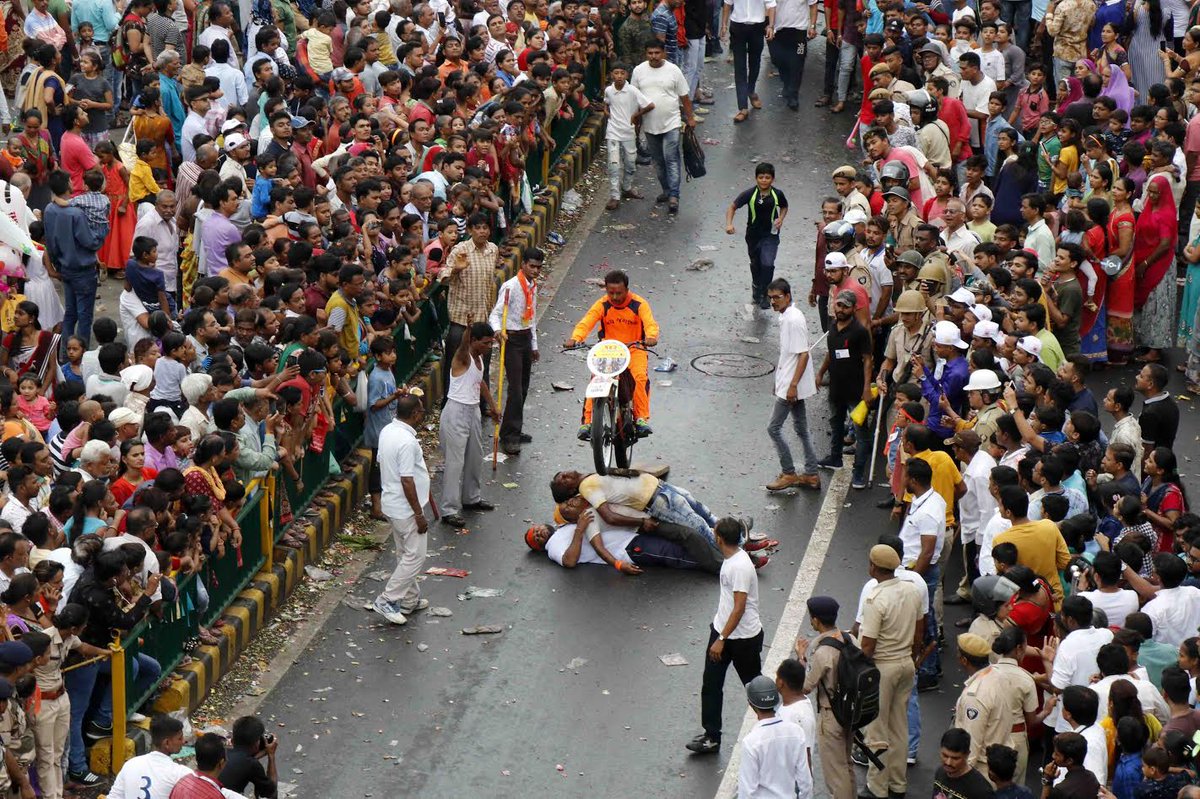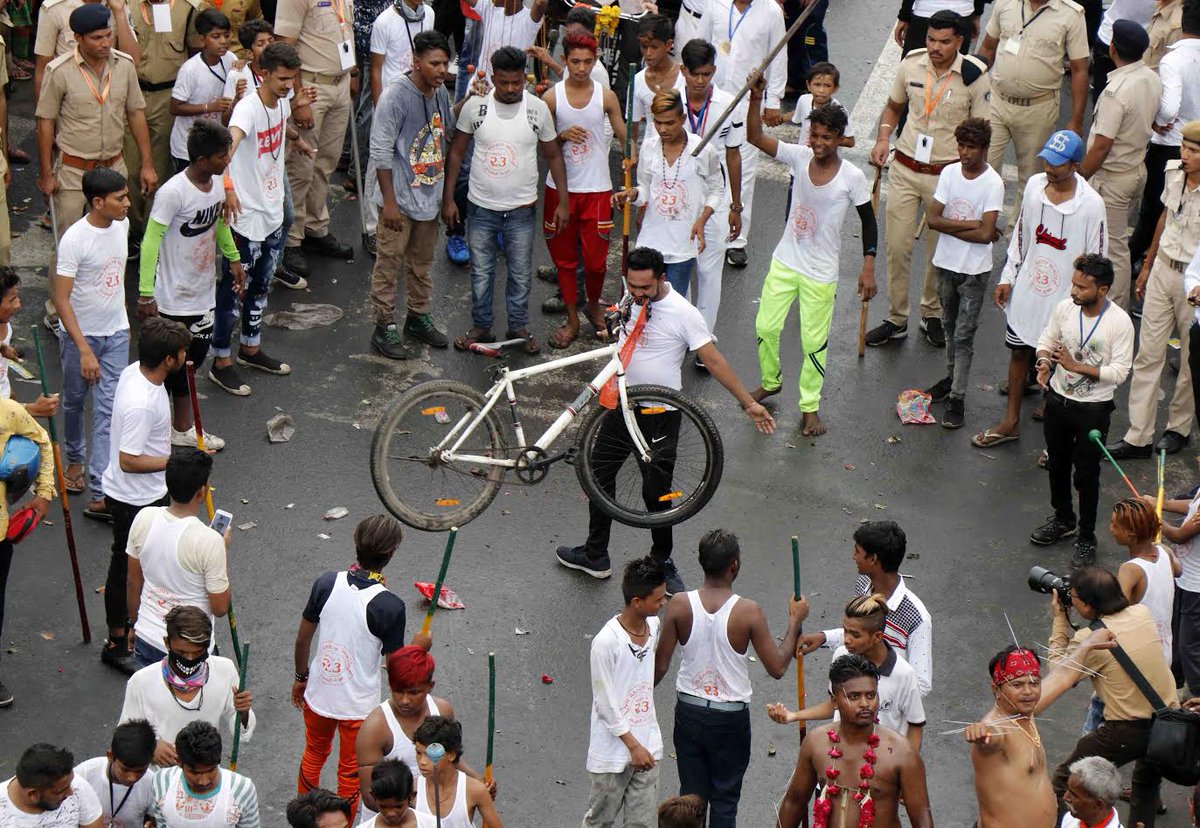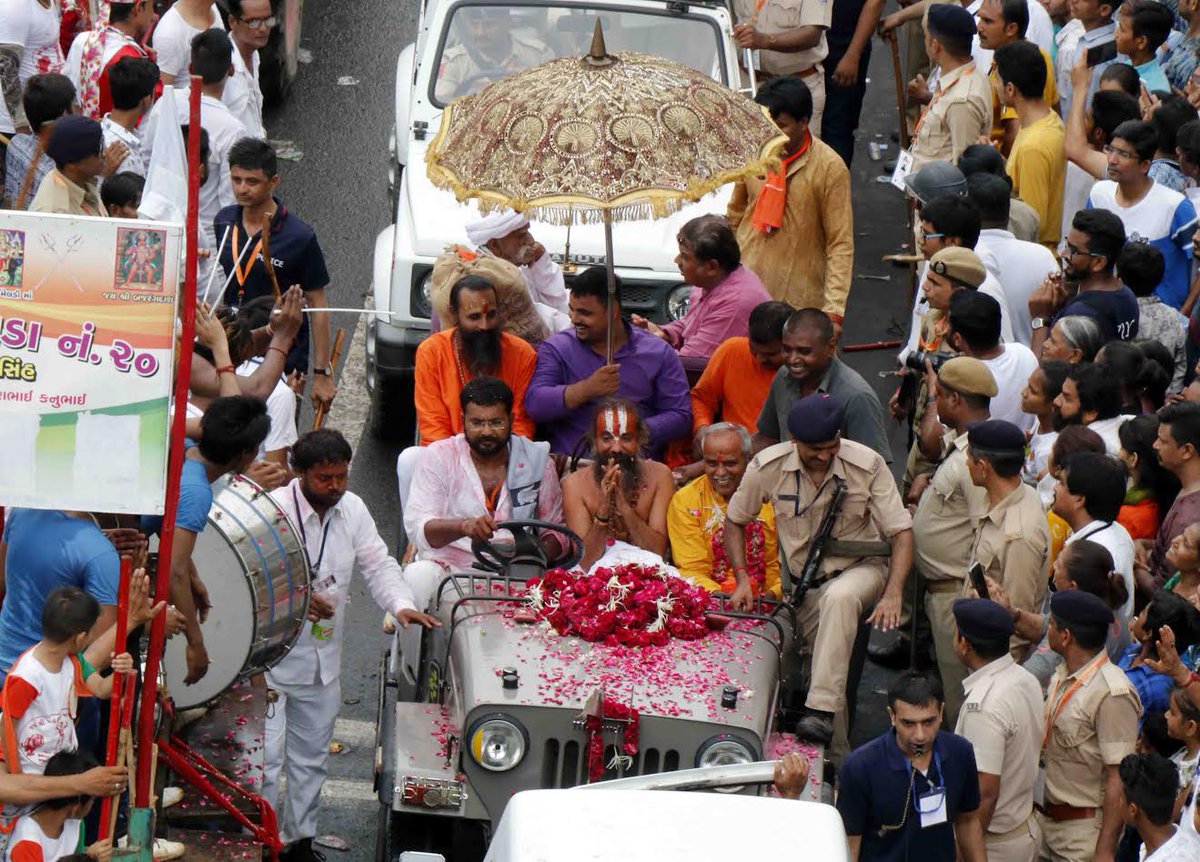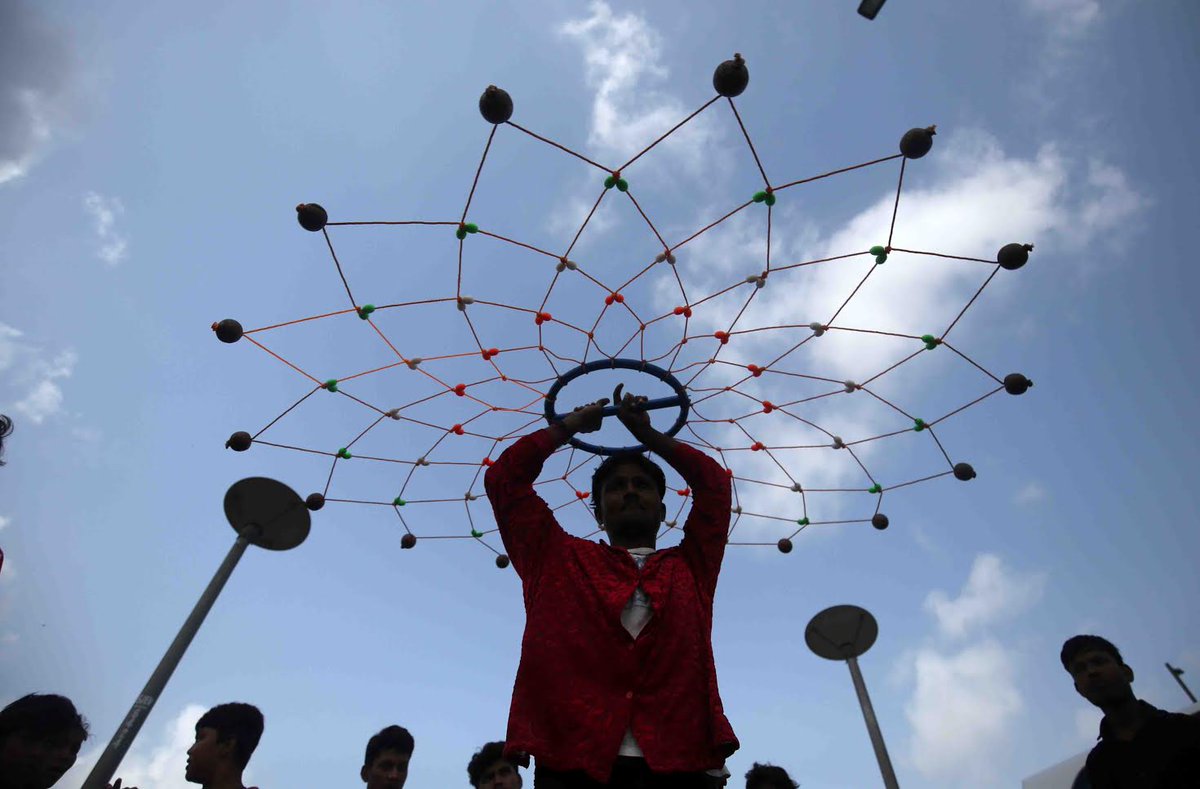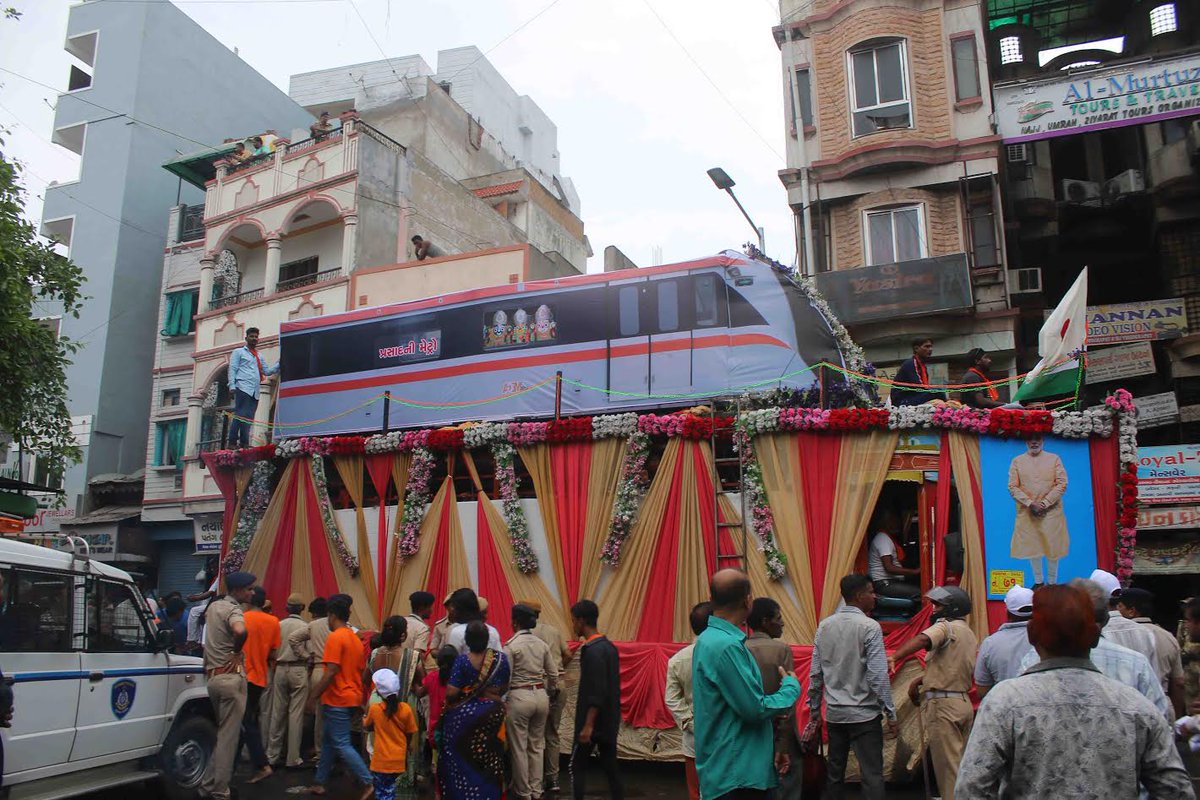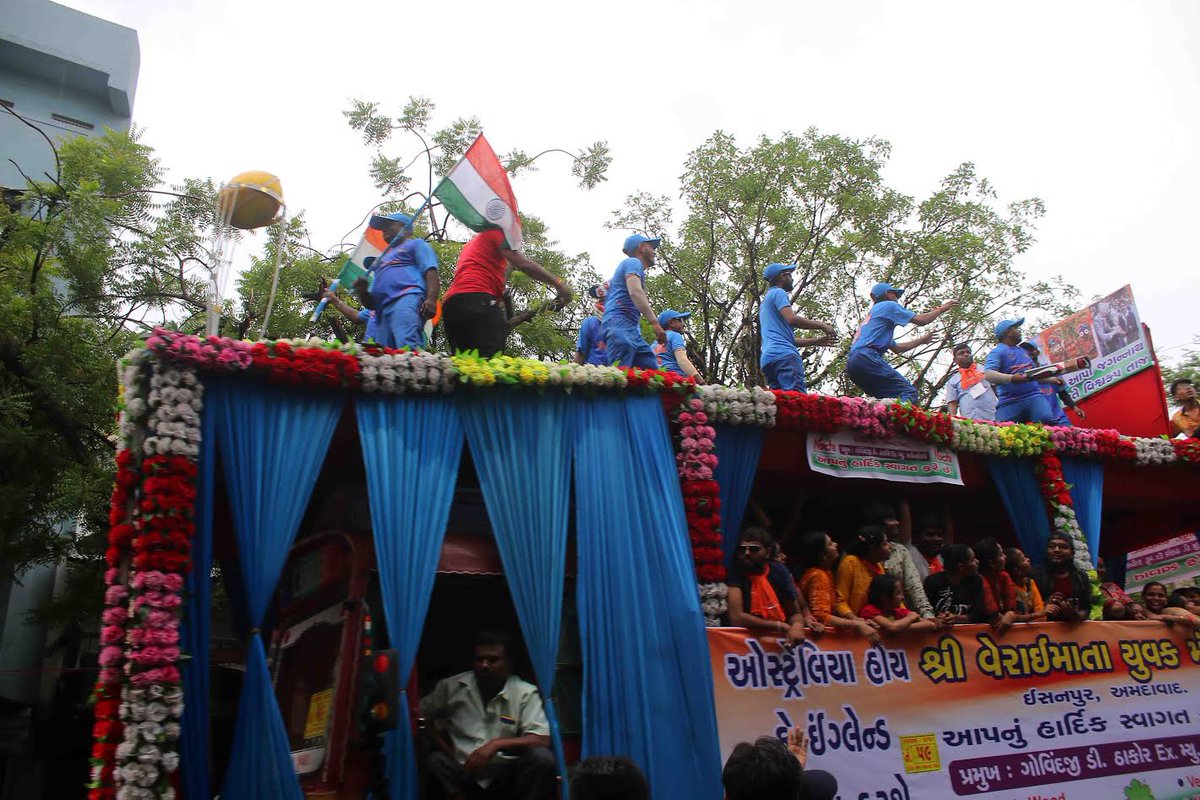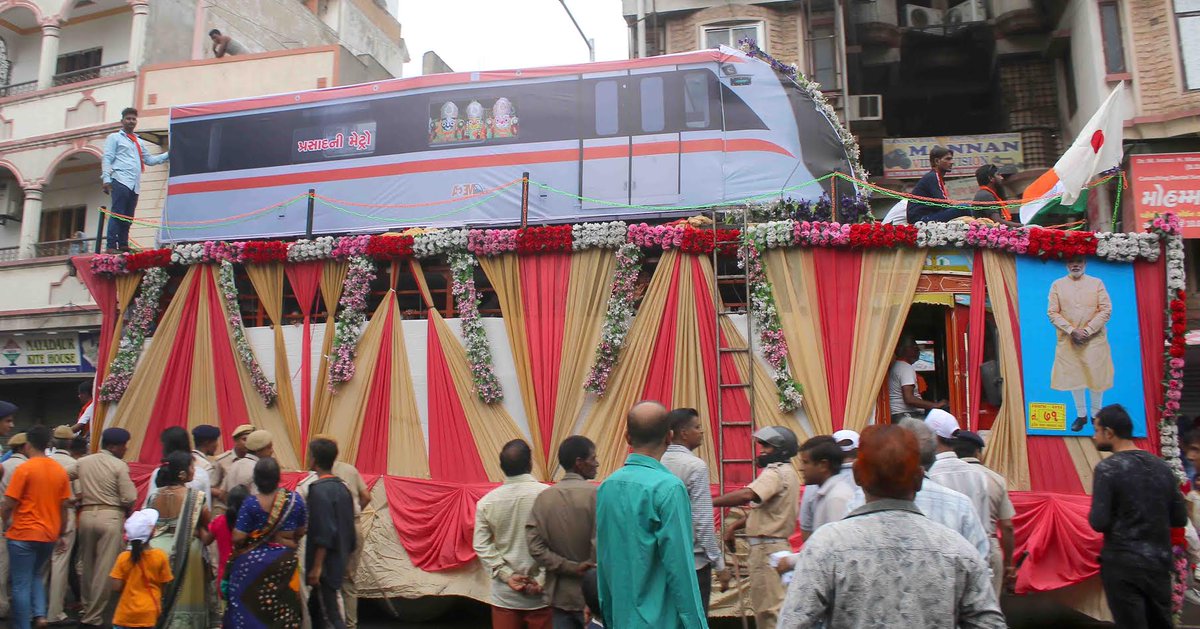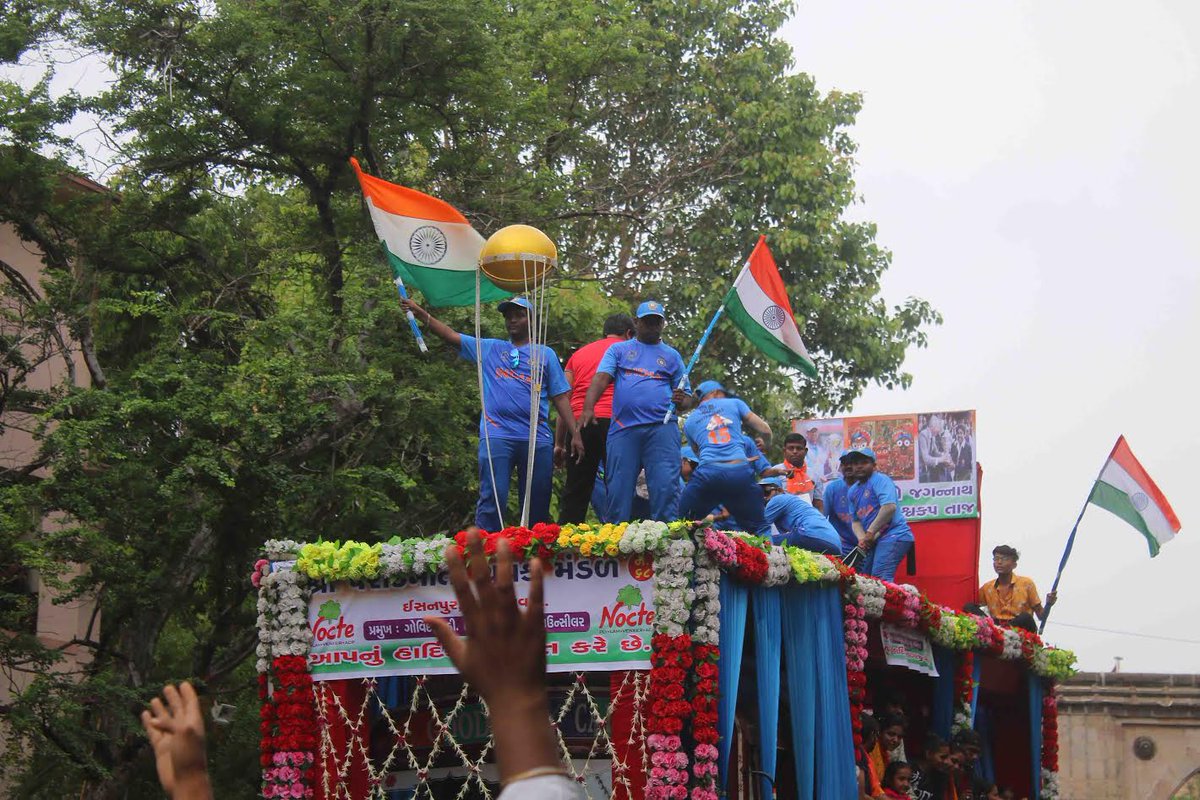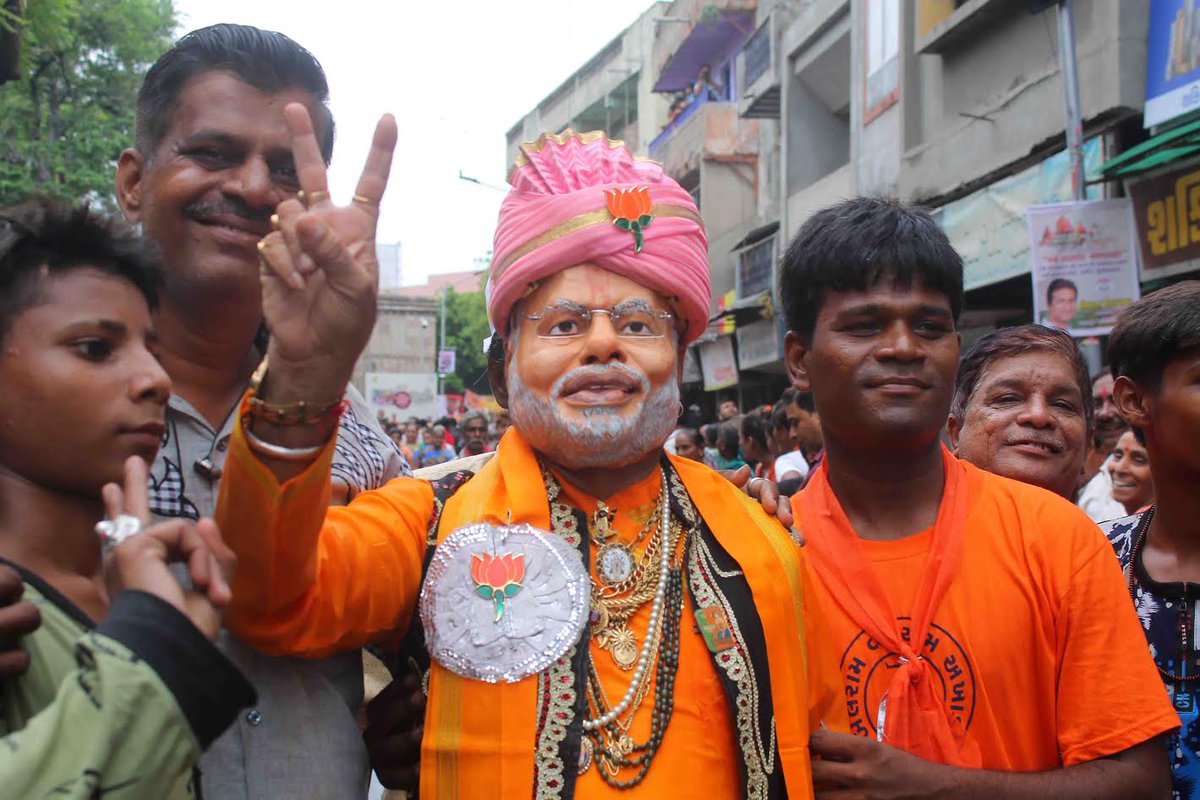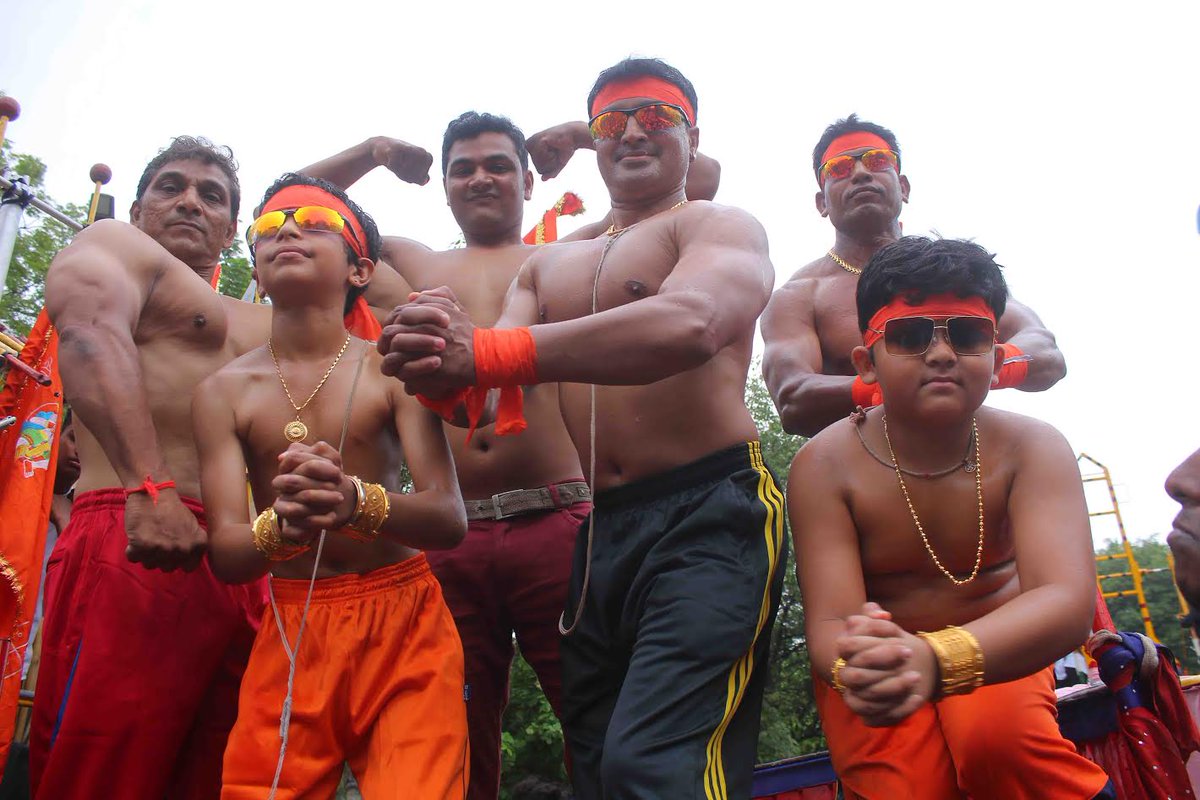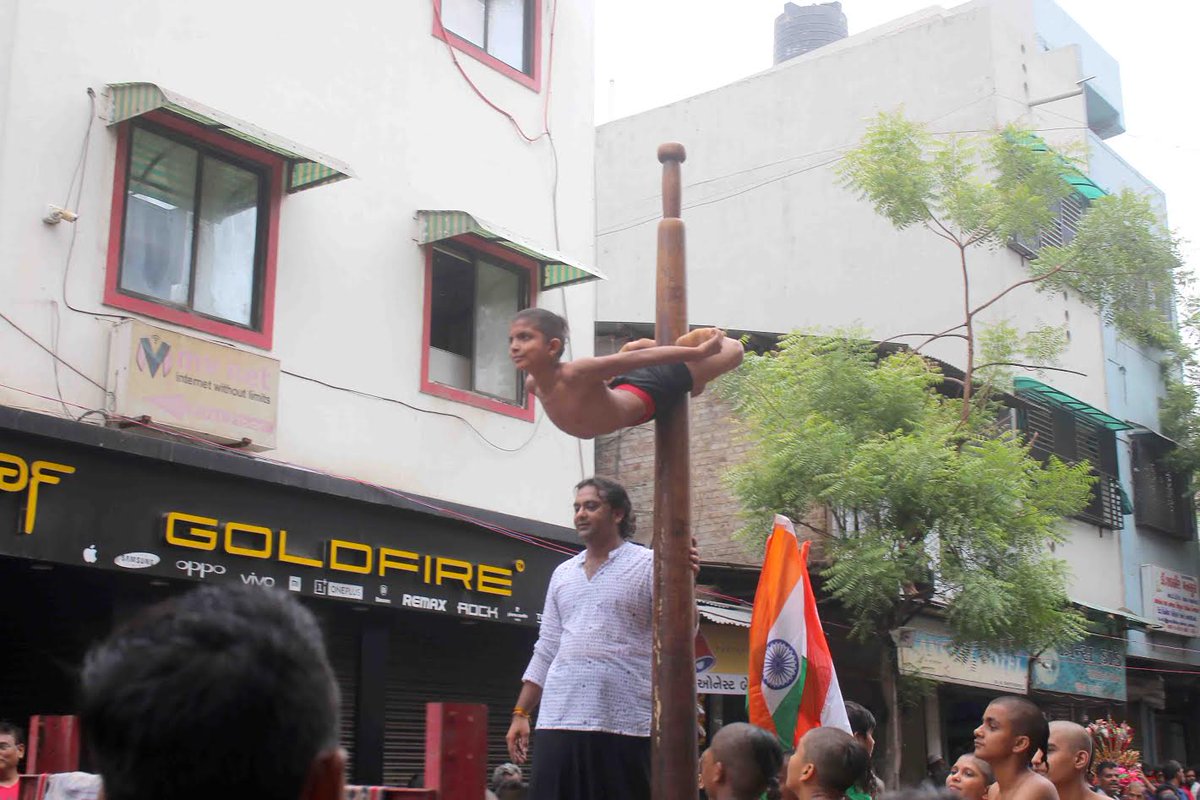 DeshGujarat