Traditional 'Patola of Patan' is now Ahmedabad's Pride
July 04, 2019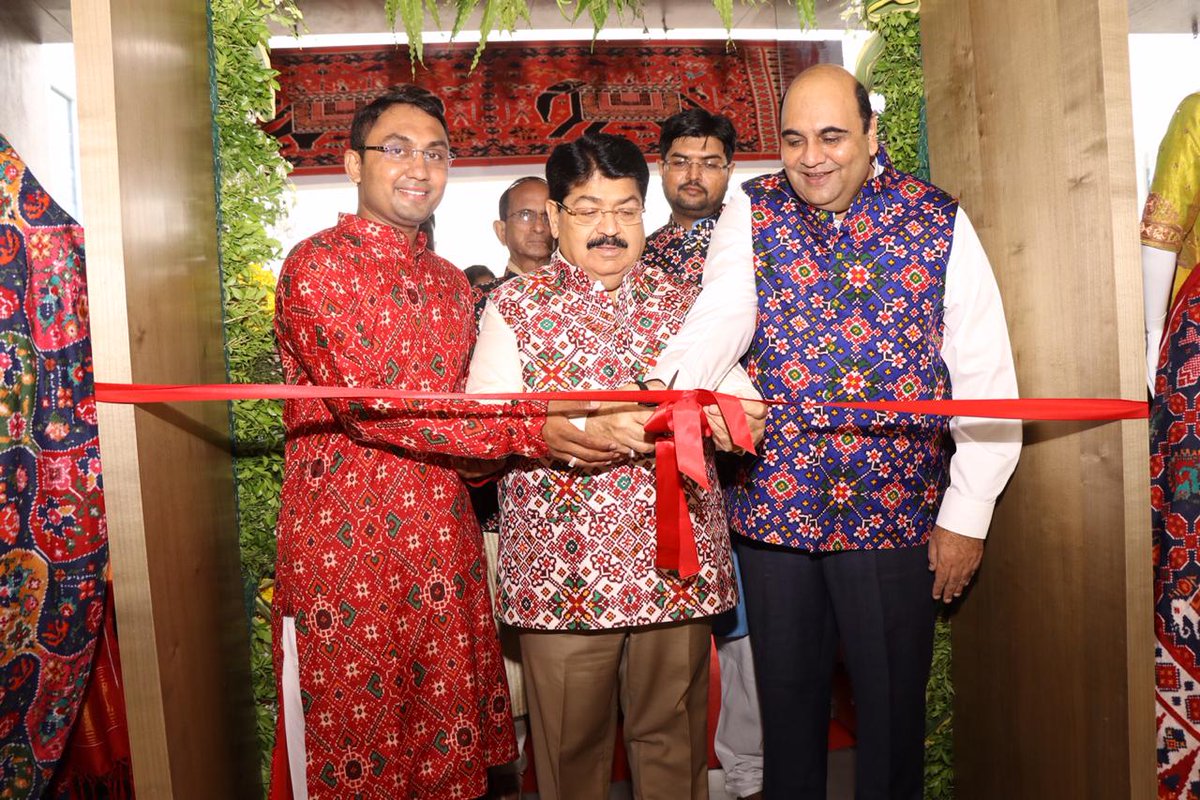 Ahmedabad:- More than 1,000 year old 'Patola of Patan', globally known for its traditional design and fabric, has entered the Ahmedabad market. The world's first showroom of 'Patola by Nirmal Salvi' was inaugurated today in Ahmedabad by Senior Group President of Reliance Industries Ltd (RIL) and Member of Rajya Sabha Mr. Parimal Nathwani in presence of CA Manish Shah and other dignitaries.
Traditional Patola with intricate weaving is an art, which is preserved by the Salvi family in Patan and is passed on to every new generation of the family. Currently, three families are involved in making of the Patola. In the traditional Patola of Patan, the fabric is woven in such a way that design and look remain same on both the side of the garment. Production of Patola is a very time-consuming art and a single Patola saree takes nearly three to four months to make.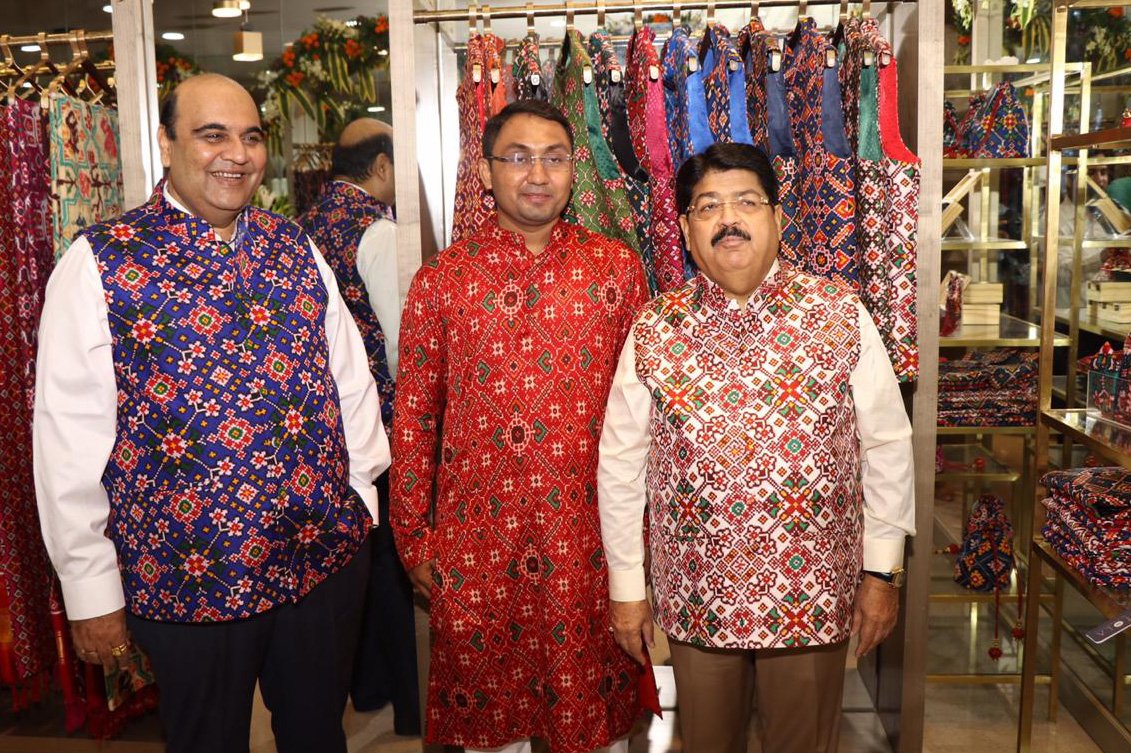 On this occasion Mr. Nirmal Salvi, director of Patola of Patan Pvt Ltd, said, "We decided to open the first ever show room of Patola of Patan in the world at Ahmedabad due to its popularity and heavy demand. We want to make genuine Patola available to people of Ahmedabad."
Guest of Honour at the function, Mr. Parimal Nathwani, Senior Group President of (RIL) and Member of Rajya Sabha, said, "This is first time, Patola will be available out of Patan. This traditional art is very popular in India and I wish it also gets due recognition at international level. The Salvi family should open more such showrooms in Delhi, Mumbai, Kolkata and other cities of the country."
Patola of Patan has got GI tag and organic dyes are used to make the Patola using unique fabric. "Apart from Patola in saree form, now other products like dupatta, ties, jackets, pocket squares and gifting articles are also in demand," said Mr. Nirmal Salvi. He also said that they would explore the opportunities in other cities of the country.
Shir Ashok Savli, Shri Viral Salvi, Shri Ujjaval Salvi and Shri April Patel are the key persons who made it possible to open the first showroom of 'Patola by Nirmal Salvi' at Stellar, Sindhu Bhavan Road, Ahmedabad.
DeshGujarat